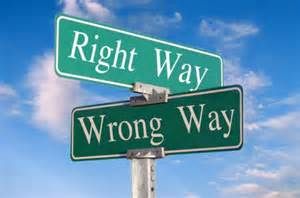 I have 47 pics in my gallery

Awards


I will dance in the sun with flowers in my hair.
Aloha, I'm Renee'.

I'm a Christian, Wife, Mom, would-be islander, would-be surfer, sunshine lovin', off-key singin', crazy dancin', life lovin', horror movie watchin', flip-flop wearin', beach dreamin', rockin', hula girl at heart.

I'm constantly struggling, yet always trying to get off of this weight loss roller coaster. I want to finally, once and for all, reach and maintain a fit and healthy weight, way of eating and active lifestyle.

I have been on SP ...
Aloha, I'm Renee'.

I'm a Christian, Wife, Mom, would-be islander, would-be surfer, sunshine lovin', off-key singin', crazy dancin', life lovin', horror movie watchin', flip-flop wearin', beach dreamin', rockin', hula girl at heart.

I'm constantly struggling, yet always trying to get off of this weight loss roller coaster. I want to finally, once and for all, reach and maintain a fit and healthy weight, way of eating and active lifestyle.

I have been on SP since March of 2007. In the beginning I lost 57 lbs and kept most of it off for slightly over a year... then I fell back into old habits and it all came back plus some. Last year (2013) I lost 42 lbs... but during the last quarter of the year, (the time I struggle with most) I gained back 18.

But I will never give up.

I am still here to track my progress as I make my way towards the me I want to be, and the me I want to be is fun-loving, care-free, fit, healthy, confident, looks pretty damn good, does not obsess over food or getting in fitness minutes because healthy eating and movement are just something I will do naturally. I want to take surfing lessons, to dance on the beach, to take the stairs without getting winded, to really enjoy life without the constant worry of what anyone else thinks of me, or of being too fat or unfit to do anything I want to do, to feel really good in my own skin and to rock some pretty awesome tattoos one day. :)

I will dance in the sun with flowers in my hair.

"And those who were seen dancing were thought to be insane by those who could not hear the music." ~Nietzsche

I will dance, even if I have nowhere to do it but my living room.

"Summer is the time when one sheds one's tensions with one's clothes, and the right kind of day is jeweled balm for the battered spirit. A few of those days and you can become drunk with the belief that all is right with the world." ~Ada Louise Huxtable

"Dream, and give yourself permission to envision a YOU that you choose to be." ~Joy Page

Be consistent, be patient, be motivated.
Dream. Dance. Motivate. Succeed.

"Be miserable, or motivate yourself. Whatever has to be done, it's always your choice." ~Wayne Dyer

Slow progress is still progress! Don't Quit!

Don't trade what you want now for what you want most.
Discipline is remembering what you want most.

"I can do all things through Christ who strengthens me." Philippians 4:13

Never look back, darling, it distracts from the now. ~ Edna Mode

Magic is believing in yourself, if you can do that, you can make anything happen. ~Goethe

If you always do what you've always done you'll always get what you've always gotten.

"Before you diagnose yourself with depression or low self-esteem, first make sure that you are not, in fact, just surrounded by assholes." ~William Gibson ...This might well be where many of my issues lie. :)

"The worst thing one can do is not to try, to be aware of what one wants and not give in to it, to spend years in silent hurt wondering if something could have materialized - never knowing." ~Jim Rohn

I CAN DO IT!

I can do it because I want it so badly.
I can do it because I can accomplish anything I set my mind to.
I can do it because I am determined.
I can do it because I am unstoppable.
I can do it because I am strong enough to.
I can do it because I am a winner.

No one wants me to be healthy, fit and thin as much as I want it for myself, no one. I have to be my own biggest supporter. I have to learn to love myself through this.


1/1/2014: back up to 226.5
1/1/2013: 247.5 got down to 208 by summer's end.
Nov.2012: 252 (my highest weight ever)
1/1/2012: 248.5
2011: more ups and downs
1/1/2010: 244 & ups and downs
2009: began gaining again
2008: kept around 185 - 190
9/30/2007: 178
3/21/2007: 235



Current Status:


SparkFriends

SparkTeams




Recent Blogs:

Profile


Member Since: 3/21/2007

SparkPoints: 86,518

Fitness Minutes: 12,844

My Goals:
~140ish
~excellent health
~improved self-esteem
~improved confidence
~to look & feel good about myself, even in a swimsuit on a crowded beach!
~to get to the place in my life where exercise is all fun & games & eating healthy is just what I do without obsessing, worrying or thinking too hard about it.

new for 2014:
goals/rewards
lbs lost-date reached-reward
11-1/18/14-drawing supplies
22-
under 200-
33-
44-
55-
66-
77-
86-

My Program:
mainly raw fruits & veggies, lean proteins, whole grains, limited starches & sugars
lots of water
any exercise
Daily renewal of motivation & reminders of what I'm doing & why I'm doing it.

Personal Information:
I am a Christian.
I live in Arkansas
I have been married for 27.5 years.
I have 4 fabulous kids ages 22, 19, 18, 13.
I am 5'7" tall.

Other Information:
I love... my Lord and my family, beaches & the ocean, horror, fantasy, & sci-fi genre of movies, tv shows, & books, Stephen King, Fall Out Boy, My Chemical Romance, Jimmy Buffett, sunshine, rain, thunderstorms, dancing, hula dancing, vampires, werewolves, zombies, dragons, faeries, cats, tribal designs, painting, drawing, crafting, art, tattoos (but I don't have any yet), Halloween, Christmas, dark chocolate, spicy Mexican food, avocados, coconut, peaches, mangoes, strawberries, hot coffee, iced water, muscadine wine, Coconut & Spiced Rum, the colors of fall, the colors of the ocean, Invader Zim & Gir, The Office, Supernatural, spring flowers, summer sunshine, autumn everything, winter snow

Profile Image