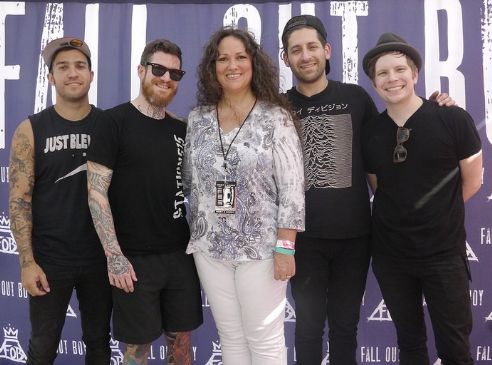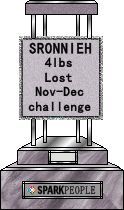 I have 40 pics in my gallery

Awards


Dream, Believe, Make it Happen.
Aloha, I'm Renee'.

I'm sooooo ready for fall & Halloween!

I am a wife, mom, Christian, lover of the ocean, horror movies & rock music.

There cannot be a happy ending to an unhappy journey. This is it, here and now. Get Happy. Own your dreams, there is no better way to make them happen.

I'm constantly struggling, yet always trying to get off of this weight loss roller coaster. I want to finally, once and for all, reach and maintain a fit and ...
Aloha, I'm Renee'.

I'm sooooo ready for fall & Halloween!

I am a wife, mom, Christian, lover of the ocean, horror movies & rock music.

There cannot be a happy ending to an unhappy journey. This is it, here and now. Get Happy. Own your dreams, there is no better way to make them happen.

I'm constantly struggling, yet always trying to get off of this weight loss roller coaster. I want to finally, once and for all, reach and maintain a fit and healthy weight, way of eating and active lifestyle.

I will never give up.

I am still here to track my progress as I recreate myself, like a phoenix, to be the me I want to be. The me I want to be is fun-loving, care-free, fit, healthy, confident, does not obsess over food or getting in fitness minutes because healthy eating and movement are just something I will do naturally. I want to take surfing lessons, go sailing, scuba diving and snorkeling, I want to dance on the beach, to really enjoy life without giving a single thought of what anyone else thinks of me, or of being too fat or unfit to do anything I want to do, to feel really good in my own skin. To not freak out and even hold my own should I ever find myself in the mosh pit at a concert! :) (am I too old for that? LOL!)

Tranquility is a beach state of mind.

No one wants me to be healthy, fit and thin as much as I want it for myself, no one. I have to be my own biggest supporter. I have to keep myself motivated. I have to forgive myself of the inevitable mistakes. I have to be consistent. I have to learn to love myself through this.

Brief SP history:
I have been on SP since March of 2007. In the beginning I lost 57 lbs and kept most of it off for slightly over a year... then fell back into old habits and it all came back plus some. In 2013 I lost 42 lbs... but during the last quarter of the year, (the time I struggle with most) I gained back 18. Started again on 1/1/14 at 226.5
3/21/2007: 235
9/30/2007: 178
2008: kept around 185 - 190
2009: began gaining again
1/1/2010: 244 & ups and downs
2011: more ups and downs
1/1/2012: 248.5
Nov.2012: 252 (highest weight ever)
1/1/2013: 247.5
Aug.2013: 208
1/1/2014: back up to 226.5
5/28/14: I'm in ONEderland! 199
7/26/14: 195 I have lost 57 lbs so far.
8/22/14: gained some back, not weighing, stressful couple of weeks.

Life's too short....
to waste time on people who suck your happiness away.
for my favorite activity to be eating instead of living!
to waste time on people to whom you are an option.
to worry about what other people think of you.
to waste time on people who ignore you.
to sleep on low thread count sheets.
to keep being fat, miserable, & lazy.
to waste time matching socks.
to not be on the beach!
to safely remove usb.
to wear pantyhose.

Symbolic Meanings of the Phoenix:
Life
Sun
Time
Magic
Purity
Clarity
Rebirth
Summer
Renewal
Longevity
Creativity
Protection
Immortality
Resurrection
Reemergence
Transformation

"Losing your life is not the worst thing that can happen. The worst thing is to lose your reason for living." ~Jo Nesbø


Current Status:


SparkFriends

SparkTeams



My Ticker:
current weight: 195.0


Recent Blogs:

Profile


Member Since: 3/21/2007

SparkPoints: 102,404

Fitness Minutes: 17,871

My Goals:
an overall improved me
a new wardrobe

for 2014:
1/1-226
lbs lost(weight)date reached
11-(215)-1/18
22-(203.5)-5/1
under 200 (199)-5/28
33-(193)
overweight BMI-(190)-
44-(182)
55-(171)
66-(160)
upper healthy BMI-(158)
77-(149)
88-mid healthy BMI-(138)

My Program:
...

Personal Information:
I've been married for 28 years.
We have 2 adult children & 2 teenagers.
I'm 5'7" tall.
49 going on 25

Other Information:
I love... my Lord and my family, beaches & the ocean, horror, fantasy, & sci-fi genre of movies, tv shows, & books, Stephen King, rock music, Fall Out Boy, My Chemical Romance, Jimmy Buffett, sunshine, rain, thunderstorms, dancing, hula dancing, vampires, werewolves, zombies, dragons, faeries, cats, tribal designs, painting, drawing, crafting, art, tattoos (but I don't have any yet), Halloween, Christmas, dark chocolate, spicy Mexican food, avocados, coconut, peaches, mangoes, strawberries, hot coffee, iced water, the colors of fall, the beautiful colors of the ocean. I want to live in a tropical place near the ocean..

Profile Image