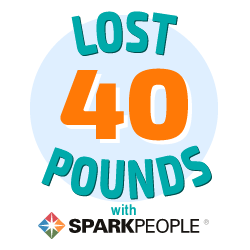 I have 0 pics in my gallery

Awards

A Healthier and Happier Me
Hello. My name is Frances and I have been battling with weight loss for many years. I have been able to stay on a diet for not more than a month. After this I would usually regain more weight than I lost.
Two weeks before I joined SP I felt as if I'm ready to finally to finally make serious changes about my unhealthy lifestyle. Since I've joined SP, I feel more motivated and more committed to live a healthier lifestyle.

Update 10-1-2009
Live simply. Love generously. ...
Hello. My name is Frances and I have been battling with weight loss for many years. I have been able to stay on a diet for not more than a month. After this I would usually regain more weight than I lost.
Two weeks before I joined SP I felt as if I'm ready to finally to finally make serious changes about my unhealthy lifestyle. Since I've joined SP, I feel more motivated and more committed to live a healthier lifestyle.

Update 10-1-2009
Live simply. Love generously.
Care deeply. Speak kindly.
Leave the rest to God. :)

Happiness keeps You Sweet,
Trials keep You Strong,
Sorrows keep You Human,
Failures keep You Humble,
Success keeps You Glowing,
But Only God keeps You Going!
Amen!!


14/2/2009
"Start by doing what's necessary; then do what's possible, and suddenly you are doing the impossible." ~ St. Francis of Assisi

"Our deepest fear is not that we are inadequate. Our deepest fear is that we are powerful beyond measure. It is our light, not our darkness that most frightens us. We ask ourselves, Who am I to be brilliant, gorgeous, talented, fabulous? Actually, who are you not to be? You are a child of God. Your playing small does not serve the world. There is nothing enlightened about shrinking so that other people won't feel insecure around you. We are all meant to shine, as children do. We were born to make manifest the glory of God that is within us. It's not just in some of us; it's in everyone. And as we let our own light shine, we unconsciously give other people permission to do the same. As we are liberated from our own fear, our presence automatically liberates others."

-from A Return to Love, by Marianne Williamson

2009-09-21
Each day is a new day,
To remind me how important I am,
Therefore I must take up this challenge
To discover the new me waiting to emerge.

The First 2 Rules of Self-Improvement:
#1 - It will be difficult.
#2 - It will be worth it.

Run when you can, walk when you have to, crawl if you must; just never give up. -Dean Karnazes

You are braver than you believe, stronger than you seem and smarter than you think. -Christopher Robin

SparkFriends

SparkTeams

My Ticker:
Pounds lost: 40.0


Recent Blogs:

Profile


Member Since: 7/10/2008

SparkPoints: 0

Fitness Minutes: 14,005

My Goals:
To become healthier by making wiser food choices, lose weight and be happier and more comfortable with myself.


My Program:
Do strength training and cardio 3x each per week
Drink at least eight glasses of water per day,
Consume between 1200 to 1550 calories per day.
Walk 5x per week to Leslie Sansone's Walk Away The Pounds dvds


Other Information:
I love to read, listen to calm relaxing music and interior decorating.

Profile Image