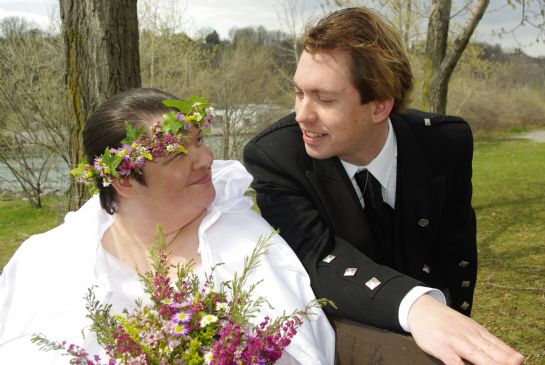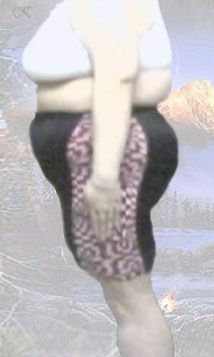 I have 21 pics in my gallery

Awards

Nyx Cole
I am 36 going on eterntiy - I am trying to shed the weight like so many others out there. I'm Married to Mate-To-Nyx (Norman).

I feel that I have a good self image of myself, I also do not have any interest in what so ever as going on a "diet" to me plan healthy eating combined with regular working out is all that is needed (aka living a healthy lifestyle).

I do not actually have a weight goal that I am looking for, but I do have a Body Fat % that I am aiming for ...
I am 36 going on eterntiy - I am trying to shed the weight like so many others out there. I'm Married to Mate-To-Nyx (Norman).

I feel that I have a good self image of myself, I also do not have any interest in what so ever as going on a "diet" to me plan healthy eating combined with regular working out is all that is needed (aka living a healthy lifestyle).

I do not actually have a weight goal that I am looking for, but I do have a Body Fat % that I am aiming for instead (K yes there is a goal, but reaching it isn't a goal on my end more my doctors side of the deal). I figure that is a better goal then the number of the scale since the scales never tell the full truth of the matter to start with.

When I had my BF% dun I was sitting at 35% thus I am aiming for 25% as my goal. Though I will admit that getting into the low 200's would be nice, but in truth if 25% BF means I'm still in the 200's then so be it to me that is still good, since its not fat that I'll be carrying but muscle weight.

On a side note, I have Acute Intermittent Porphyria (AIP) which though doesn't really effect weight loss in and of itself however it can effect it because of what is needed to prevent an attack goes counter to a lot of weight loss deals including the management of two other conditions I have (PCOS and Diabetes), so telling me to go or do LCHF isn't even a remote option unless I would like to end up in the Hospital with an attack.

All that being said I've managed to work out a plan with my medical team and we've come up with a plan that works for me - which is 60% carbs, 25% protein and 15% fat, not to far off of what SP says or what the Canadian Food Guide recommends, and its enough to keep me from an attack.

I am not much of a meat eater, preferring a plant based deal. I'm also allergic to dairy and coconut, plus I have issues with eggs, nightshades, and a host of other foods and supplemental items so its a jugging act to get things right for my own health - but something I'm always learning about and working to achieve.

Outside of all this I am a pagan and am into macintosh computers, graphic design, web design and photography.

My Husband and I are ChildFree by choice and by natures will.

Inches Loss Since May 25th 2006 ... 39.5 inches over all ... 30 inches from core


Current Status:


SparkFriends

SparkTeams



My Ticker:
Pounds lost: 25.0

Interact with NYXWOLFWALKER







Recent Blogs:

Profile


Member Since: 4/14/2006

SparkPoints: 143,270

Fitness Minutes: 156,578

My Goals:
Short Term Goal = 275 pounds (September 2007) - goal reached

Medium Term Goal = 255 pounds

Long Term Goal = 225 pounds

25% Body Fat is my goal (currently at 35%)

My Program:
I am following the Canadian Food Guide as to what I eat in general, I eat junk foods as I will which is to say here and there. There is nothing that I can't eat save that which I am allergic to, to me everything outside of that is an option in moderation.

Personal Information:
My name is Nyxks, and I live in Toronto, Ontario, Canada. i have a degree in Native Studies with a minor in Computer sciences and European History, as well as a certificate in desktop publishing, art fundaments and in ecommerce and a diploma in new media design.

I have PCOS, Diabetes, Celiac, and Porphyria - all of them make getting the weight off a minor problem for one reason or another, and all of them carry medical problems which I have to live with, but only one of them can kill me if i eat wrong or take the wrong medications (talk about a b and a half).

By trade I am a graphic and web designer, and have been working in the field as a freelancer for just over 18 years now. I own my own business doing web sites and some DTP here and there for small companies, I also work seasonally as a progressional photographer.

Other Information:
I am ChildFree
I am Pagan and have been walking my chosen path for over 25 years
I am Married to a wonderful man who I love with all my heart.

I enjoy reading Science Fiction and Fantasy, with some horor on occasion.

Profile Image