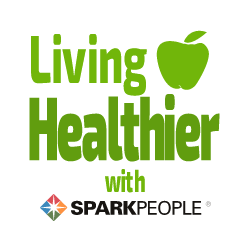 I have 8 pics in my gallery

Awards

2014 This is THE year I am going to accomplish my goals.
Under this name, I have been here since Mar 20, 2012
My original start date was June 24, 2007.

March: 5.4 pounds down, 18.4 total

April goals:
Spark points for the month: 2000
Make 100 mile trophy by April 30
April Tracker quest: track at least 70,000 steps

Eating plan:
Cal: 1400-1700 Daily goal:
5 freggies per day
Fiber: 30+g per day
Avg blood sugar for month: 150 (taken from meter)

...
Under this name, I have been here since Mar 20, 2012
My original start date was June 24, 2007.

March: 5.4 pounds down, 18.4 total

April goals:
Spark points for the month: 2000
Make 100 mile trophy by April 30
April Tracker quest: track at least 70,000 steps

Eating plan:
Cal: 1400-1700 Daily goal:
5 freggies per day
Fiber: 30+g per day
Avg blood sugar for month: 150 (taken from meter)

Physical activity:
Bronze weekly award: 25,000+ steps (avg. 3700 steps daily)
Fitness miles: 20 mi per month
Fitness min: 500min
Steps: 2500 per day 6 days per week

Treadmill: 15 min 6 days per week
Lying hamstring curls: 30-3 days per week
Ball crunches: 3-3 days per week
Wall push-ups: 10-3 days per week

Weight loss goal: 1 pound per week, 4lbs per month

Misc:
Sleep: 8 hours per day, goal 12:00AM-9:00am
Inches loss: 4
Water per day: 60 oz

Healing steps:
1 yogurt daily
1 diet soda daily
1/2 c grapefruit daily
1/2 lemon in hot water
2 fiber one bars
Flax seed and 1/2 c oatmeal daily
2 c green tea w/ginger daily


Current Status:


SparkFriends



SparkTeams



My Ticker:
Pounds lost: 18.0

Interact with NWME4EVRMARYANN







Recent Blogs:

Profile


Member Since: 3/20/2012

SparkPoints: 23,091

Fitness Minutes: 4,452

My Goals:
Apr:
Lose 1 pound per week
Avg. BS for the month: 150
Raise my GFR/kidney function (yes!)
Lower my liver toxicity (yes!)
Lower my lipids and triglycerides (yes!)
Raise my HDL (not yet)

My Program:
April goals:
Goal : 250 fitness points (done)

Spark points for the month: 2000

April Tracker quest:
track at least 70,000 steps

Eating plan:
Cal: 1400-1700 Daily goal: 1600
5 freggies per day
Fiber: 30+g per day
Avg blood sugar for month: 150 (taken from meter)

Physical activity:
Bronze weekly award: 25,000+ steps (avg. 3700 steps daily)

Fitness miles: 20 mi per month

Fitness min: 500min
Steps: 2500 per day 6 days per week

Treadmill: 15 min 6 days per week
Lying hamstring curls: 30-3 days per week
Ball crunches: 30-3 days per week
Wall push-ups: 10-3 days per week

Weight loss goal: 1 pounds per week, 8lbs per month

Misc:
Sleep: 8 hours per day, goal 12:00AM-9:00am
Inches lost: 4
Water per day: 60 oz

Healing steps:
1 yogurt daily
1 diet soda daily
1/4 lemon in h

Personal Information:
Roman Catholic
Benedictine Oblate
Genealogist
1/1/2014 242.0
2/1/2014 233
3/1/2014 229
4/1/2014 223.6

Other Information:
My first post under my first name here.

6/24/2007 EmilyD1037
Just discovered the site today. I really enjoy the points earning facet and look forward to making friends and getting and giving support. I have 58 pounds to lose to my goal.

I am married, 4 kids, 6 grandkids, and one dog. I am diabetic and have several other health problems that helped motivate me to find this site. I lost 23 pounds earlier this year but have gained part of it back.


Profile Image