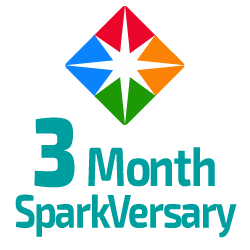 I have 25 pics in my gallery

Awards

I'm Taking a Break ...
In order to be inspired to go to the gym everyday, I need to shorten my Internet time. I'll be back 10 pounds lighter from now!

•*•*•*

I didn't have Inspiration or Motivation. But now I do. I'm not really gonna divulge what each one of those stems from, cause I'd be labeled a bully! LOL! ... But, I asked and I received. Thank You God for helping me find my books, keys, inspiration, and motivation even though it ended up being a wake-up call to/from something ...
In order to be inspired to go to the gym everyday, I need to shorten my Internet time. I'll be back 10 pounds lighter from now!

•*•*•*

I didn't have Inspiration or Motivation. But now I do. I'm not really gonna divulge what each one of those stems from, cause I'd be labeled a bully! LOL! ... But, I asked and I received. Thank You God for helping me find my books, keys, inspiration, and motivation even though it ended up being a wake-up call to/from something else!
184.4

•*•*•*
Thank You, I now have Inspiration... now, I just gotta get the Motivation !!!

•*•*•*
Praying for Inspiration - for Motivation
*•.¸*•.¸.•*¸.•*
1. My Faith in God - check
2. a FairLy decent set of Smarts - check
3. a WonderfuL Husband ´¨`*•.¸♥ to exercise with - check
4. a New, good Doctor & Nutritionist - check
5. a membership to the Y - check
6. a bicycle with really Low gears for NC mountain climbing - check
7. an optional outside track for Walking & obtaining Vitamin D, aka: Sunshine - check
8. a Real Deep-end in the Y swimming pool - check
9. Cholesterol is high - check

10. TotaLLY Lacking Inspiration & Motivation - check
:(
¸♥¨`*•.¸♥¨`*•.
¸.•*´¨`*•. ¸♥¨`*•.¸.•*´¨`*•.¸
a Journey or a Destination ...
the they's of the world say it's the journey not the destination. i Beg to differ!

♥♥¸.•*´¨`*•. ¸♥¨`*•.¸♥♥¸.•*´¨`*• .¸♥.•*´¨`*•.¸♥
´¨`*•.¸♥
♥♥´¨`*•.¸
besides being Meagan. I am type 2 diabetes, Lactose intolerant, allergic to corn, domestic violence abuse survivor, a fat loser, a child of God, a night-owl, part-time: bicyclist, gardener, scooter driver, blogger, mom, grammy, and a full-time: wife!

♥♥¸.•*´¨`*•. ¸♥¨`*•.¸♥♥¸.•*´¨`*• .¸♥.•*´¨`*•.¸♥

I want to be:
off of meds for diabetes
healthy, strong, vegetarian, toned, and 140*ish pounds ♥ !!

¸.•*´¨`*•. ¸♥¨`*•.¸♥♥¸.•*´¨`*• .¸♥.•*´¨`*•.¸
¸.•*´¨`*•. ¸♥¨`*•.¸♥♥¸.•*´¨`*• .¸♥.•*´¨`*•.¸
It takes as much energy to wish as it does to plan. - Eleanor Roosevelt
♥¨`*•.¸♥♥
What a man thinks of himself, that it is which determines, or rather indicates his fate." Henry David Thoreau
SparkFriends

SparkTeams



My Ticker:
Pounds lost: 110.2

Interact with NOTE2SELFDIY






Recent Blogs:

Profile


Member Since: 2/4/2012

My Goals:
168 = new athletic shoes
(anybody got any good reviews)... ?????

I have a high-arch!

My Program:
i eat fairly well & get plenty of sleep as is - i just need to up the exercise EVERY day

http://www.sparkpeople.com/resource/fi
tness_videos.asp

Personal Information:
I'm a wife, mom to grown children, grammy to grandkids who live farAway, introvert, survivor of domestic abuse, and a Loser (of fat)!

and a procrastinator of exercise!

Other Information:
I love melons. Watermelon is my fave, but I could sit an eat 1/4 of honeydew, cantaloupe, canary, or catawba in one sitting!
♥.•*´¨`*•.¸♥
LOVE my husband

Profile Image