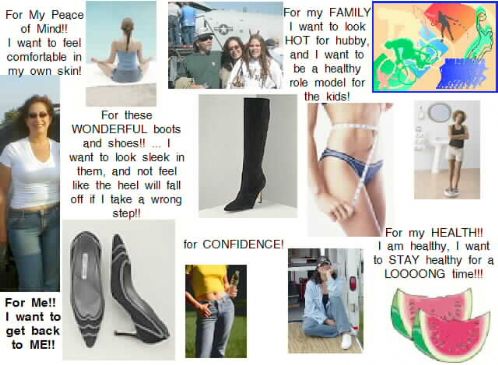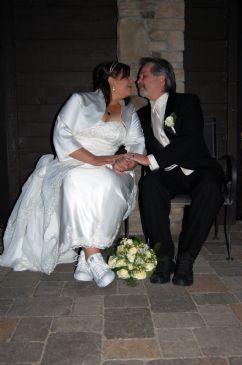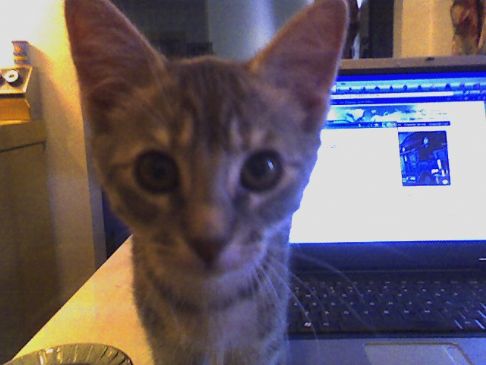 I have 27 pics in my gallery

Awards


Got Married, now it's time to work on ME!
Hello again!!! ... We got married November 18, 2011 and it was a beautiful day! ... It was extremely fun, had a beautiful ceremony and an awesome party!!!! ... I couldn't have asked for a better day!!

I did a cleanse before the wedding to get into my dress, but I exploded after ... haha ... gained back all the weight I had lost in the past!

I am now ready to start again! .... I will be logging my food from my phone under my new name ... Soon2BBack ... but I will most ...
Hello again!!! ... We got married November 18, 2011 and it was a beautiful day! ... It was extremely fun, had a beautiful ceremony and an awesome party!!!! ... I couldn't have asked for a better day!!

I did a cleanse before the wedding to get into my dress, but I exploded after ... haha ... gained back all the weight I had lost in the past!

I am now ready to start again! .... I will be logging my food from my phone under my new name ... Soon2BBack ... but I will most definitely stop in here to see how all my friends are doing!


"Our deepest fear is not that we are inadequate. Our deepest fear is that we are powerful beyond measure. It is our light, not our darkness that most frightens us. We ask ourselves, Who am I to be brilliant, gorgeous, talented, fabulous? Actually, who are you not to be?"
--Marianne Williamson



SparkFriends

SparkTeams

My Ticker:
Pounds lost: 0.0


Recent Blogs:

Profile


Member Since: 5/17/2006

SparkPoints: 20,459

Fitness Minutes: 1,205

My Goals:
Although no matter what size I am or have been, I have had NO major health issues ... and I want to keep it that way, so ....
1. Be Healthy
2. Look and feel good
3. Get back to the size I'm most comfortable in and STAY THERE!!
4. Get back into my FAVORITE PANTS!!!
I'm sure there's more, I'll add as I think about them!!

Short term Goals:

1. Lose 31 lbs. by Valentines day 2010: GOAL MET 2/21/10!!!!!

2. Lose 27 lbs. by my Birthday in May: Update 5/9 ... Seeing that I'm 7 pounds away and my BD is in 2 days, I'm going to be a bit late!! ... I will get there though!!!!!

3. Lose 25 lbs. by August 14, 2010

4. Lose 22 lbs. by Halloween 2010

5. Lose 20 lbs. by January 1, 2011!!!!

This will put me at my goal weight for the first time in over 5 years!!!!!!

My Program:
I'll be tracking my food intake, which is how I lost the first 120 pounds

NO EXCUSES!

Personal Information:
I live in Reno, NV with my wonderful family!!

Other Information:
I work Retail as a Store Manager. I've been doing this for almost 30 years now and I LOVE IT!!!



Profile Image