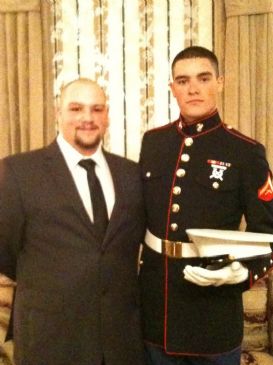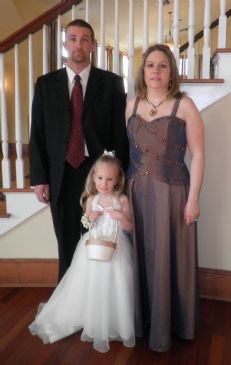 I have 27 pics in my gallery

Awards


Starting over
I always wondered how after working so hard to lose weight people would gain it back. Well now I am one of those people. Never thought I would let myself go back to all my old habits but I have. I'm back and I'm ready to take control of my life again.

A little about me.......

My name is Wendy, I'm a 43 year old SAHM from CT. I have 2 sons 22 & 20. I also have a 4 year old daughter. My daughter is currently the only child still living at home. My oldest son is engaged ...
I always wondered how after working so hard to lose weight people would gain it back. Well now I am one of those people. Never thought I would let myself go back to all my old habits but I have. I'm back and I'm ready to take control of my life again.

A little about me.......

My name is Wendy, I'm a 43 year old SAHM from CT. I have 2 sons 22 & 20. I also have a 4 year old daughter. My daughter is currently the only child still living at home. My oldest son is engaged to be married in March and my youngest son is a Marine stationed at Camp Lejeune, N.C.

In August 0f 2008 I was diagnosed with Hashimoto's disease which is sometimes referred to as Hashimoto's thyroiditis. Hashimoto's is an autoimmune disease which involves the slow but steady destruction of the thyroid gland. This destruction eventually results in the thyroid's inability to produce sufficient thyroid hormone , a condition known as hypothyroidism.

My favorite sport is NASCAR, I've been to races in Richmond, Las Vegas, Talladega and New Hampshire. A dream came true for me in March of 2000 when I met Dale Earnhardt Sr. I am a Dale Jr fan, my husband is a Kacey Kahne fan.

Another love of mine is Harleys. I love being on the bike with my husband. In March for my 40th birthday my husband bought me a 2008 Sportster 1200L. I wish I could say that I ride all the time, but unforunately with a 4 year old that doesn't happen.

~~~~~~~~~~~~~~~~~~~~~~~~~~~~~~~~~~~~~~~

Have Realistic Expectations -

One pound of fat is equivalent to 3,500 calories, so you need to be realistic about how long it takes to lose fat.

The best approach is a combination of consuming fewer calories while getting more exercise. But keep in mind that it takes a lot longer to burn off calories through exercise than it does to eat fewer calories.

A weight loss of 1-2 pounds per week is a safe rate, and helps to ensure that you're losing fat, not muscle or water weight.


~~~~~~~~~~~~~~~~~~~~~~~~~~~~~~~~~~~~~~~~

Carbohydrates

Choose More Often - whole grain products:
breads, cereals, crackers, pancakes, muffins, bagels, pasta, brown rice, oats, bulgur, vegetables and fruits, legumes, low fat dairy products

Choose On Occasion -refined, white flour products:
breads, cereals, crackers, pancakes, muffins, bagels, pasta, white potatoes, white rice, fruit juice

Choose Seldom - sweets and snacks:
pastries, donuts, candy, cake, pie, cookies, sugared cereals, soft drinks, table sugar, honey, ice cream, sherbert, fruit drinks, potato chips, pretzels, snack crackers

~~~~~~~~~~~~~~~~~~~~~~~~~~~~~~~~~~~~~~~

Lunch Meat - Protein or carbohydrate?

Many people mistakenly believe that just because it's meat, it must be carb-free. That is not always the case. Highly-processed meats, like hot dogs and lunch meats, contain carbohydrates.

For example...

Deli Ham -- 1 to 3 grams per 2-oz serving
Deli Turkey -- 1 to 3 grams per 2-oz serving
Deli Beef -- 1 gram per 2-oz serving
Hot dogs -- 1 to 4 grams per dog
Spam -- 1/2 gram per serving
Smoked Sausage -- 4 grams per serving

So, before you order your shaved turkey or ham, ask to read the label on the meat package.

~~~~~~~~~~~~~~~~~~~~~~~~~~~~~~~~~~~~~~~~





SparkFriends



SparkTeams



My Ticker:
current weight: 137.2

Interact with NASCARGIRL3






Recent Blogs:

Profile


Member Since: 2/20/2008

SparkPoints: 0

Fitness Minutes: 4,211

My Goals:
Learn as much as I can about Hypothyroidism

Lose weight and build muscle.

Weigh 135 or less

Exercise for 30 minutes 6 days a week.
Improve my time on my next 5K

My Program:
Weight Watchers Points Plus system.

C25K

Spinning

Walking

Other Information:
I always watch NASCAR on Sundays.

My husband has a 2004 Night Train. I have a 2008 Sportster 1200L

Profile Image