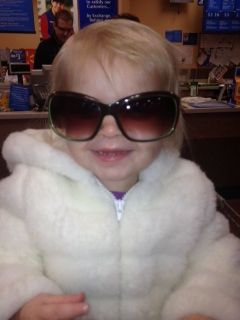 I have 43 pics in my gallery

Awards

Transforming my mind....hopefully my body will follow.
As a full-time working mother of 2 kiddos, I struggle to find the time to eat right and exercise. I know that I have been just making excuses and it's time to fix that. I HAVE to make myself a priority so I can be the best for my kids.

•*´¨ ) ¸.•*¨) -:¦:-
(¸.•´(¸ ;.•RENEE.•*¨) ♥

*~*~*~*~*~*~*~*~*~*~*~*~*~*~*~*~*~*~*
"Although no one can go back and make a brand new start, anyone can start from now and make a brand new ending."
Roberta ...
As a full-time working mother of 2 kiddos, I struggle to find the time to eat right and exercise. I know that I have been just making excuses and it's time to fix that. I HAVE to make myself a priority so I can be the best for my kids.

•*´¨ ) ¸.•*¨) -:¦:-
(¸.•´(¸ ;.•RENEE.•*¨) ♥

*~*~*~*~*~*~*~*~*~*~*~*~*~*~*~*~*~*~*
"Although no one can go back and make a brand new start, anyone can start from now and make a brand new ending."
Roberta Brenick
*~*~*~*~*~*~*~*~*~*~*~*~*~*~*~*~*~*~*


SparkFriends



SparkTeams



My Ticker:
Pounds lost: 3.4


Recent Blogs:

Profile


Member Since: 9/16/2008

SparkPoints: 8,585

Fitness Minutes: 16,421

My Goals:
I want to regain control of my eating.

I want to stop avoiding mirrors.

I want to smile more.

I want to teach my kids how to eat healthy by example.

I want to be in control and stop with the excuses already.

I want to like myself again.

ULTIMATE GOAL WT: 150#

My Program:
Trying to follow what I teach every day.

I HATE cardio, so I try to mix it up...elliptical, biking, walking, aerobics, TaeBo, various videos.

Strength Training (LOVE ST!):
Planning to restart P90x

One day at a time.

Personal Information:
Starting stats (Sept 08):
34 years old
5'7"
195#

I never had trouble with my weight until my mid-20's. Seems like 30# just jumped on overnight. I have struggled ever since, and just can't seem to budge. Fast forward a "few" years and 2 kids later....and I'm STILL struggling (does it ever get any easier?!)

My ultimate goal is to weigh 150# again.

Other Information:
I have been married to my wonderful husband for 6 years.

I'm a proud momma to an awesome 4 year old boy, Jacob and a beautiful little 11 month old girl, Jordyn. They are such a joy and blessing in my life.

We also have a very sweet schnauzer, Chloe, and a hateful cat, Sidney.

Profile Image