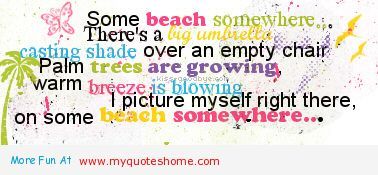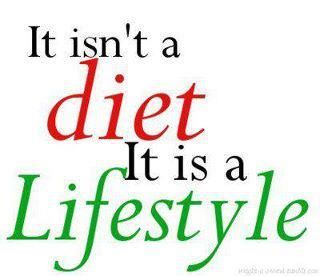 I have 34 pics in my gallery

Awards

Confessions of the "Fat" Girl...
Recovered from back surgery, which I required due to two herniated discs pinching my sciatic nerve. Finally, after months of pain, steroids and physical therapy, I got doctor's permission to exercise :) I am back and read to continue with my success!

*~*~*~ Awarded Done Girl of the Day on October 11th, 2011 *~*~*~

When friends tell you how awesome you look, drop the "I still have more to go" crap. You worked hard and you deserve the compliment! ~Jillian Michaels ...
Recovered from back surgery, which I required due to two herniated discs pinching my sciatic nerve. Finally, after months of pain, steroids and physical therapy, I got doctor's permission to exercise :) I am back and read to continue with my success!

*~*~*~ Awarded Done Girl of the Day on October 11th, 2011 *~*~*~

When friends tell you how awesome you look, drop the "I still have more to go" crap. You worked hard and you deserve the compliment! ~Jillian Michaels

I am a huge Disney Fan... Old School Disney that is. Some of the crap they got out these days.... is well, crap. I like my Cinderella, Snow White, Belle (Beauty & The Beast), etc. I even want a Disney Princess Wedding at Disney World... wonder how hard it would be to talk him into that...?

"Cinderella walked on broken glass. Sleeping Beauty let a whole lifetime pass. Belle fell in love with a hideous beast. Jasmine married a common thief. Ariel walked on land for love and life. Snow White barely escaped a knife. It was all about blood, sweat, and tears, because love, means facing your biggest fears."

"If you can dream it, you can do it. Always remember that this whole thing started with a dream and a mouse."-- Walt E. Disney


I also have a very serious medical condition called "OTD" also known as "Obsessive Twilight Disorder". I am a hardcore Twilight fan! (Team Jacob) Once I have reached my goal weight, as a reward to myself, I am taking a road trip to Forks, Washington! Who wants to join me?!?!

"When you can live forever, what do you live for?"

And I have recently discovered the Fifty Shades series.. AWESOME
SparkFriends

SparkTeams



My Ticker:
current weight: 295.0

Interact with MZMELISSA2007







Recent Blogs:

Profile


Member Since: 7/29/2011

SparkPoints: 14,562

Fitness Minutes: 7,683

My Goals:
Ultimate Goals:

1) Get out of the 300s: Done :-)

2) Completely quit drinking soda for at least 90 days: Done :-) Last soda was June 3rd, 2012

3) Be able to tie my shoes without sitting down! (Yes, while just bending over and without propping my foot up lol): Done

4) Walk up the stairs at work (4 flights) without stopping: Done

5) Walk my first 5K: Done

6) Get into a size 18 (misses, not 18W) jeans:

7) Get out of 200s (hello onederland!):

8) Run my first 5K:

9) Get into a bikini- a real one- not a tankini lol:

10) Become a licensed Zumba instructor:

My Program:
- No Sodas.
- An Apple a Day Keeps the Doc Away =)
- Drink 100oz H2O Daily.
- Apple Cider Vinegar =)
- No fried food
- No High Fructose Corn Syrup


Personal Information:
I'm 24 years old from North Carolina. I'm a huge animal lover- as I have 11 dogs. (6 westies, 1 golden retriever, 1 siberian husky & 1 jack russell & 2 beagles) I work as an iTunes Store Support Email Adviser. Once I have reached my goal weight, I plan on becoming a certified Zumba instructor and nutrition consult.

Other Information:
I am always looking for new friends. Whether you are 10 miles away or 1000, it doesn't matter. I know its hard to stay motivated and we all need all the help we can get. So, feel free to add me.


Profile Image