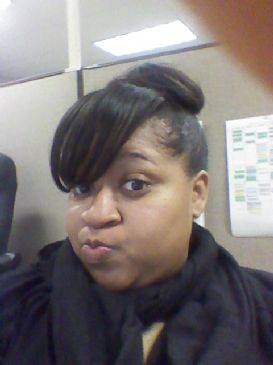 I have 18 pics in my gallery

Awards

DELAYED but NOT DEFEATED!!!
Starting FRESH!!!! Name change formerly-tko0551

I am measuring my journey in Stones because 9 stones sounds more obtainable than 120lbs. 1 stone=14lbs. I am ready to do this one stone at a time. I will reward myself at each stone accomplishment.

I have a major goal and I would really like to accomplish it.
CW:298 4/30/14
GW:175

Goal: 298 SW
284 -1 stone
270 -2 stones
256 -3 stones
242 -4 stones
228 -5 stones ...
Starting FRESH!!!! Name change formerly-tko0551

I am measuring my journey in Stones because 9 stones sounds more obtainable than 120lbs. 1 stone=14lbs. I am ready to do this one stone at a time. I will reward myself at each stone accomplishment.

I have a major goal and I would really like to accomplish it.
CW:298 4/30/14
GW:175

Goal: 298 SW
284 -1 stone
270 -2 stones
256 -3 stones
242 -4 stones
228 -5 stones
214 -6 stones
200 -7 stones
186 -8 stones--ONEderland
172 -9 stones--wooo hoooo



And so we start Again 2013...Not Defeated just DELAYED!!!!
New SW:
01-14-2013: 272 (TOM)
**9/25/2013--291lbs RESET

updated 5/14/12
New start! New Goals! New Focus!

*2012 Journey
Weigh in:
05/14/12 SW: 292
10/15/12: CW:255

GW: 180
I AM DONE
… BEING DEFEATED
…MAKING EXCUSES
…BEING FAT
…WEARING BLACK
…WEARING ELASTIC BAND PANTS
…NOT TRYING
…HIDING BEHIND THE FAT
…BEING WASTEFUL
…BEING A COUCH POTATO
…GIVING MY POWER TO FOOD
…BEING INSANE
…PAYING FOR A GYM MEMBERSHIP AND NOT USING IT
…SAYING SHOULD OF! COULD OF! WOULD OF!
…READING OTHER'S SUCCESS STORIES WISHING IT WAS MINES
I AM GOING TO CHANGE MY LIFE! I AM GOING TO MAKE MY OWN SUCCESS!!!

11/3/11 GOALS ARE UNDER CONSTRUCTION!!!

4/26/11 I am a FOOD ADDICT!!!!



2/11/2011---Hello Spark Family.. I am a 24 year old young lady...I AM SO TIRED OF DIETING.....ha ha... Straight to the point huh, but I have been on a diet for 12 years literally and that is sooooo SAD.... so now that I am older and my weight is the highest it have ever been....269lbs oooooh that number hurts.... I am ready to make a life style change... Be Healthier, Happier, and FREE... My biggest obstacle right now is getting that motivation and will power to go to the gym which since I renewed my membership in Aug 2010 I have only been maybe 4 times :(....So I am ready to start this journey to find the Skinny girl within me... ha ha... we all have one :)!!!! I really want to stay committed to this journey this time... Every year about twice a year I do this get all excited, fill my fridge with healthy food, and pull out the work out sneakers, and set a weight loss goal...AND to my surprise I always find myself here right where I started from or worse off.... So this time I am going to put on the big girl panties and JUST DO IT!!!!!!!!!! I know it's not going to be easy, so I need your help and support....:):)

My goal is to be 180lbs by my 25th birthday August 21, 2011...fingers crossed, fridge is stock, and sneakers out and ready.....

Later Sparks Family

SparkFriends

SparkTeams

My Ticker:
current weight: 298.0

Interact with MY9STONEJOURNEY





Recent Blogs:

Profile


Member Since: 2/10/2011

SparkPoints: 5,366

Fitness Minutes: 2,854

My Goals:
To get HEALTHY!

From Flab to FIT!

Inspire others!

Make everyday COUNT!



My Program:
Eat more Fruit and Veggies.
Drink lots of water.
Stay within my Calorie Range.

Track Calories burned with my Body Bugg!

Stay Consistent!

Personal Information:
Hello All! I am Stephaine and I have been attempting to complete this journey for a long time.

Anything worth having is worth FIGHTING for!

So here we go again! Reset May 2014...

Other Information:
I AM DONE!!!







~I didn't know my own Strength!!


Profile Image