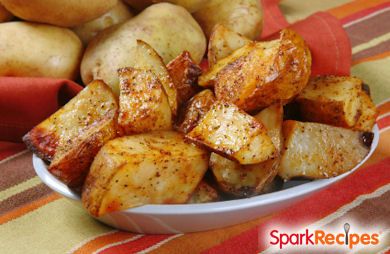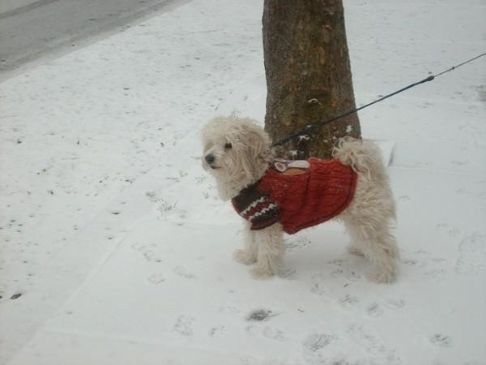 I have 13 pics in my gallery

Awards

Focused and determined to be healthy.
I have tried every diet plan on this planet, from pills, to shots to diet cookies, to meat only to lemon water with cayenne pepper, from points to food at my door... You name it. NONE OF THIS WORKS! A diet is a way of life, it is not for a season or a year, it is a way of thinking for the rest of your life, and I get that - BUT...

I have been Vegetarian (no dairy and no eggs, sometimes cheese) since November of 2009 and realized that simply cutting out animal products wasn't ...
I have tried every diet plan on this planet, from pills, to shots to diet cookies, to meat only to lemon water with cayenne pepper, from points to food at my door... You name it. NONE OF THIS WORKS! A diet is a way of life, it is not for a season or a year, it is a way of thinking for the rest of your life, and I get that - BUT...

I have been Vegetarian (no dairy and no eggs, sometimes cheese) since November of 2009 and realized that simply cutting out animal products wasn't going to make me drop 30 pounds in a month. I need to learn how to focus less on piling on the complex carbs and faux meats, as these are calorie heavy, not to mention all those yummy carbs they pack!

I am here to learn and be inspired on my journey to a healthier life, It is all about accountability and being honest with yourself

-*-*-*-*-*-*-*-*-*-*-*-*-*-*-*-*-*-*-

08.30.2010 ~ 171.4# (Overweight BMI of 29.4)
09.06.2010 ~ 170.2# (-1.2)
09.13.2010 ~ 168.9# (-1.3)
09.20.2010 ~ 170.5# (+1.6)
09.27.2010 ~ 170.5# (onset of major work-related stress) (same)
10.04.2010 ~ 170.5# (same)
10.11.2010 ~ 173.5# (+3)
10.18.2010 ~ 172.9# (-.6)
10.25.2010 ~ 170.1# - Back on track! (-2.8)
11.01.2010 ~ MY 30th Birthday - no WI!
11.08.2010 ~ 172.3 - due to inactivity for 1.5 weeks.
11.15.2010 ~ DIDN'T Track - I was scared of the scale.
11.22.2010 ~ DIDN'T Track - I was scared of the scale.
11.29.2010 ~ 169.6# (-2.7)
12.06.2010 ~ 171# (+1.4) _ Sick and tired of not being 100% $hit is going to change - you watch!

~~~~~~~~~Switching to Friday Weigh in's~~~~~~~~~~

12.10.2010 ~ 169# (-2) I'm going to get serious. No more games.
12.17.2010 ~ 168.6# (-.6) I weighed yesterday because I got my TOM yesterday.
12.24.2010 ~ 169.0 (+.4)
12.31.2010 ~ 166.9 (-2.1#) Woo Hoo!
01.07.2011 ~ 165.8 (-1.1#)
01.14.2011 ~ 165.8 (+/- 0)
01.21.2011 ~ 165.5 (- .3)
01.28.2011 ~ 164.5 (-1.0#)
02.04.2011 ~
02.11.2011 ~
02.18.2011 ~
02.25.2011 ~
03.04.2011 ~
03.11.2011 ~
03.18.2011 ~
03.25.2011 ~
04.01.2011 ~
04.08.2011 ~
04.15.2011 ~
04.22.2011 ~
04.29.2011 ~
05.06.2011 ~
05.13.2011 ~
05.20.2011 ~
05.27.2011 ~ I hope to Meet my goal weight by this time.

-*-*-*-*-*-*-*-*-*-*-*-*-*-*-*-*-*-*-
SparkFriends

SparkTeams



My Ticker:
Pounds lost: 16.6

Interact with MUSICJUNKAY







Recent Blogs:

Profile


Member Since: 8/23/2010

SparkPoints: 5,459

Fitness Minutes: 2,997

My Goals:
1. Comfortably wear a size 12 -

2. Comfortably wear a size 10 -

3. Run for 5 minutes on the treadmill - GOAL MET - 12/10/2010!

4. Run for 20 minutes on the treadmill -

5. Try Zumba -

6. Join a CSA -

7. Run a 5K -

8. Run a 10K -

9. Run 1/2 Marathon -

10. Run a marathon -

Weight Goals & Rewards:

165# - Run charm necklace

159# - TBD

153# - (10% of BW lost) Hunter Orig. Wellies (if i can find a pair to fit my calves) -

147# - Spa day (pedicure, facial, massage & Body wrap)

141# - Helen Ficalora - Dual Charm necklace.

135# - A new bathing suit (Bikini) & a pair of designer jeans & heels

BONUS GOAL:

130# - Trip to Ireland



My Program:
Winter Schedule:

C25k - 3x a week
Cardio - 5x a week
ST - 3x a week
Outdoor activity - twice a month

Personal Information:
I moved to Boston from Miami, FL for a new adventure. It was here that I met my current boyfriend. March 2011 will be 2 years together.

I am a BIG music fan. I like everything. I try to go to concerts as much as possible.

I also LOVE to travel.

Other Information:
You can follow me on Twitter @Musicjunkay.

I am also a member of a few book clubs here in Boston, so I love reading. A few of my favorites: Monster of Florence, 1984, Brave New World, Perfume, Story of a Murderer, Twilight Saga, and so many more.

You can find me on GOODREADS to see what I am reading -
http://www.goodreads.com/user/show/187
8062



Profile Image