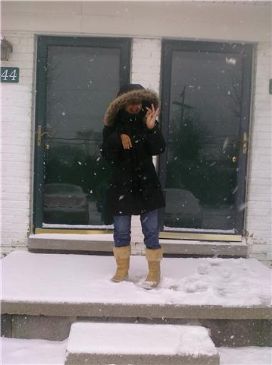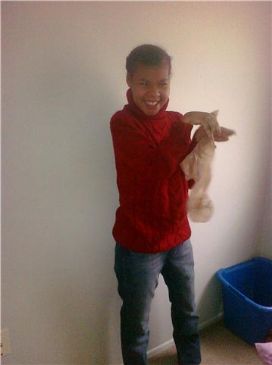 I have 27 pics in my gallery

Awards

New Year ='s New Me!!!!!
Hello my beautiful SP friends!!!! I felt it was time for me to update my page since I haven't changed it since I started in 2008.


I was diagnosed with type 2 diabetes on 12/22/09 and I decieded I didn't want to become insulin dependant and I didn't want to die. So I had to get myself back on track and start dropping these pounds again. I did it once I can do it again. I have to become healthier for me, my daughter, and my future husband. Yep, I said it, future ...
Hello my beautiful SP friends!!!! I felt it was time for me to update my page since I haven't changed it since I started in 2008.


I was diagnosed with type 2 diabetes on 12/22/09 and I decieded I didn't want to become insulin dependant and I didn't want to die. So I had to get myself back on track and start dropping these pounds again. I did it once I can do it again. I have to become healthier for me, my daughter, and my future husband. Yep, I said it, future husband. I was asked "will you marry me" on Thanksgiving Day 2009 and I said YES!!!!

I will add more as time goes on. I went back to school so my days are really busy, but I am making sure to stop by and say hello to my SP friends.

So the next time your in the neighborhood, stop by and say hello. Just remember to take your shoes off because I hate cleaning carpet!!! I hope you don't mind because I like to drop in and check on others also. I promise I won't eat you out of house and home, just may ask you to take a walk with me!!! (if you haven't noticed I love to see people smile, you will get use to it)
SparkFriends

SparkTeams



My Ticker:
current weight: 212.4


Recent Blogs:

Profile


Member Since: 6/21/2008

SparkPoints: 17,515

Fitness Minutes: 3,061

My Goals:
ok I finaly devised some goals here!

10lb loss=trip to yankee candle (goal met 7/25/98)
20lb loss=pedicure
30lb loss= new earrings
40lb loss=new tattoo
50lb loss= TBA
60lb loss=TBA
70lb loss=TBA
80lb loss=TBA
91lb loss=Trip to Jamica! I am going to take myself on a cruise.

My Program:
Carido 3 times a week

Drinking at least 8 glasses of water per day

Eating smaller porotions and healthier foods

Other Information:
I love reading books by African American authors.(any good ones let me know)

I love music, all types. (I have to admit I am an ole school head)

Profile Image