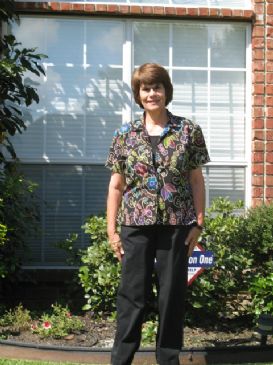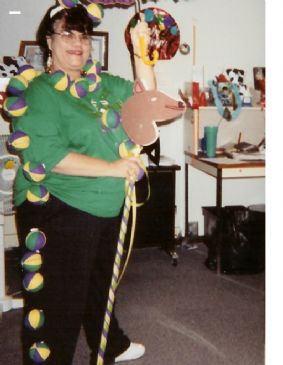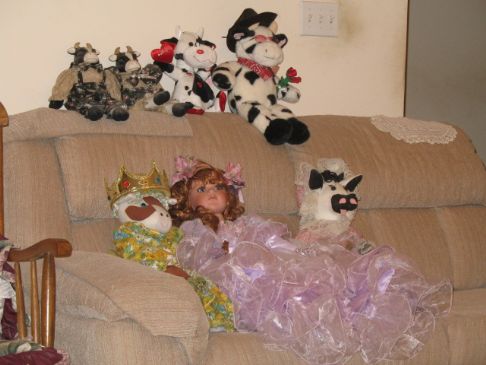 I have 24 pics in my gallery

Awards

Healthy Way To Live
I lost over 70 pounds on Weight Watchers Lifetimer since July 2003
As I turn 60 this year I hope to maintain that weight

Favorite Saying

Hello, do you know me? If you donít, you should. Iím a pound of fat, and Iím the happiest pound of fat that you would ever want to meet. Want to know why? Itís because no one wants to lose me, Iím Only One Pound, just a pound. Everyone wants to lose three pounds, five pounds or fifteen pounds but never one, so I just stick ...
I lost over 70 pounds on Weight Watchers Lifetimer since July 2003
As I turn 60 this year I hope to maintain that weight

Favorite Saying

Hello, do you know me? If you donít, you should. Iím a pound of fat, and Iím the happiest pound of fat that you would ever want to meet. Want to know why? Itís because no one wants to lose me, Iím Only One Pound, just a pound. Everyone wants to lose three pounds, five pounds or fifteen pounds but never one, so I just stick around and happily keep you fat. Then I add to myself ever so slyly so that you never seem to notice it, that is until Iíve grown to ten, twenty or even more pounds in weight. Yes, itís fun being Only One Pound of fat, left to do as I please. So when you weigh in, keep on saying, ďOh, I only lost one pound.Ē (as if that were such a terrible thing!) For you see, if you do this youíll encourage others to keep me around because they think Iím not worth losing. And I love being around you Ė your arms, your legs, your chin, your hips and every part of you.
--author unknown





Pledge: My attitude Plattitude

If My attitude should slip
Along my personal- weight-loss trip
I'll set new goals, change routine or my plan;
And get off the Plateau as quickly as I can!

"Any fact facing is not important as our attitude toward it,for that determines our success or failure."

Norman Vincent Peal





SparkFriends

SparkTeams



My Ticker:
current weight: 129.0


Recent Blogs:

Profile


Member Since: 6/3/2006

SparkPoints: 41,484

Fitness Minutes: 33,355

My Goals:
I intend to keep the 70 plus pounds that I lost off of Weight Watchers.

My Program:
I plan to count my points every day. I need to STOP making excuses.

Personal Information:
My name is Mary and I live in Lafayette,La. I am retired after working 36 years. I am married with 3 adult children and 2 grandsons. I also have 2 grandaughter dogs.

Other Information:
I like to walk. It is what helps me maintain my weight. I have been introduced to Wii Fit. Love it!!!!!It makes excercising fun.
2005 1917.05 miles walked
2006 1900.14 miles walked
2007 2013 miles walked
2008 2934.6 miles walked
6,638,574 steps

Profile Image