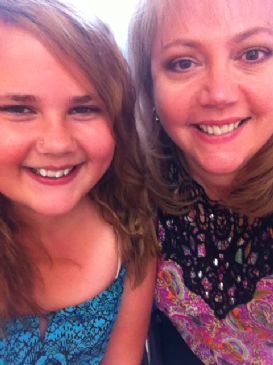 I have 50 pics in my gallery

Awards


SUMMER FUN!
If I can't have a ton of fun while my knee replacement heals, then I'm going to "Summer Camp" online!

More FSC fun! I love the challenges, and this month the Summer Camp is keeping us busy! That's just what the doc ordered: I'm moving my knee to get it in shape, and I'm on the threads to get control of my eating & back to moving....all with my Spark friends for support!

I'm a HAPPY CAMPER!



**I BELIEVE in making myself healthy!
...
If I can't have a ton of fun while my knee replacement heals, then I'm going to "Summer Camp" online!

More FSC fun! I love the challenges, and this month the Summer Camp is keeping us busy! That's just what the doc ordered: I'm moving my knee to get it in shape, and I'm on the threads to get control of my eating & back to moving....all with my Spark friends for support!

I'm a HAPPY CAMPER!



**I BELIEVE in making myself healthy!
**I BELIEVE that I can be successful at losing weight.
**I BELIEVE I can tailor my eating to have healthy choices and love the food choices.
**I BELIEVE that I can enjoy some exercise.
**I BELIEVE that I will be under 200 lbs by my son's wedding in October 2014.

Love yourself, spread some joy, and live a great life - BELIEVE that you can achieve anything you set your mind to do!


What I've learned:

1. Find foods you love that are healthy - they will feel like treats and leave you satisfied!

2. If you are craving a certain fattening food - have it! BUT only once in a while and split it with someone!! You'll still get the satisfaction from it, but with a lot less calories!

3. Treat yourself tjavascript: void(0);o something besides food for good behavior! It's not all about eating!



STAYING WITH THE PLAN.....

**I'm eating lots of low-fat, high fiber foods, while substituting as much as I can with whole grains

**I'm using the "Bikini Method" of filling my plate with half veggies, one fourth each of protein and carbs

**I'm logging my food

**I'm going to exercise daily

**I'm drinking at least 8 waters daily

**I'm going to bed earlier with my family and getting 7-8 hours sleep

**I WILL NOT eat out of control because of emotions (boredom is my usual problem)

**I WILL NOT eat fattening foods with someone out of guilt

**I WILL NOT blame others for excuses as to why I'm not losing weight...I'm choosing my behavior and it must change in order to lose

I can do this....I WILL DO THIS....I HAVE TO DO THIS!

"I have to take control of food and not let food take control of me!" - me!

"We are what we repeatedly do. Excellence, therefore, is not an act but a habit." - Aristotle

"The difference between try and triumph is just a little UMPH!" - Marvin Phillips

"I have not failed. I've just found 10,000 ways that won't work." - Thomas Edison

"All our dreams can come true, if we have the courage to pursue them." - Walt Disney

"Do or do not - there is no try." - Yoda




Current Status:


SparkFriends

SparkTeams

My Ticker:
current weight: 246.0

Interact with MRSBIGGLESWORTH






Recent Blogs:

Profile


Member Since: 5/15/2007

SparkPoints: 138,819

Fitness Minutes: 74,183

My Goals:
I'd like to lose my weight and keep it off, plus be able to get off of most of my medicines. I love Sparks....it keeps me on track and motivated!


My Program:
Low carb, low sugar, low fat diet. Making sure that I'm within range for carbs, fats, protein, fiber - so I get a balanced diet.

Personal Information:
SW: 272
Goal: 150

I'm 53, and have been married for 33 years. We have one son, 26, who is a Graphic Designer for a great company!

I love to travel, paint (water colors right now), swim in our pool, go to movies, read, knit/crochet, and have fun with family and friends! So much to do....so little time!!

Other Information:
I've been a stay-at-home mom doing volunteer work since my son was in school. Now that he's an adult, I have to find things to do that keep me active! I've been overweight most of my adult life due to health issues, and have yo-yo dieted without much success. Now I'm taking the time to do something for me! I'm here to get healthy, look better, and have some fun in life without a struggle!

Profile Image