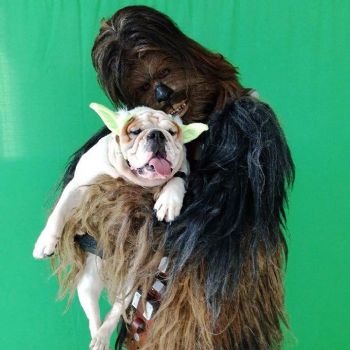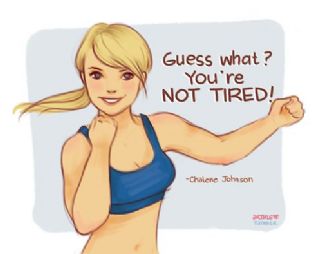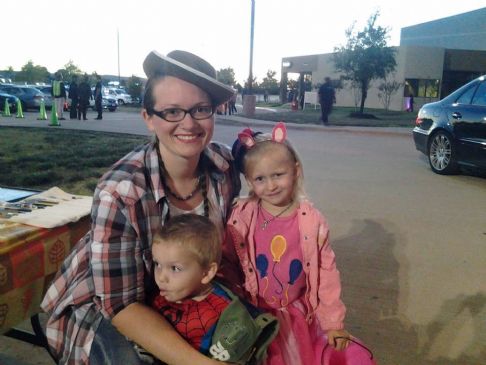 I have 35 pics in my gallery

Awards


Running with Perseverance
Matthew 6:33 - but seek first His Kingdom and His Righteousness and all these things will be given to you as well.

✝Bringing it back to Jesus✝

Obese to Healthy in 2014!!! Calculating BMI on the 1st.
January:
February:
March:
April:
May:
June:
July:
August:
September:
October:
November:
December:

5/28/13
What I want to get out of SparkCoach
I want ...
Matthew 6:33 - but seek first His Kingdom and His Righteousness and all these things will be given to you as well.

✝Bringing it back to Jesus✝

Obese to Healthy in 2014!!! Calculating BMI on the 1st.
January:
February:
March:
April:
May:
June:
July:
August:
September:
October:
November:
December:

5/28/13
What I want to get out of SparkCoach
I want to have the desire to track all of my food and drinks everyday even if I do go over on my calories. I want to make exercise a priority and not just a last minute thing I have to do. I don't want the scale or even the way my body looks to bring me down. I want to keep moving forward every day, doing the next right thing everyday, and running with perseverance this race marked out for me!!!

5/16/13
Slow and steady wins the race. That's exactly what I'm doing, Hebrews 12:1 Therefor since we have such a great cloud of witnesses let us RUN with PERSEVERANCE the RACE marked out for us. I'm embarrassed to say I'm still not at a healthy weight. I've been on this journey for over 4 years, I'm at my last 20 pounds! This seems like the hardest thing to do! But I'm not going to try anything drastic to loose the weight, I'm going back to the tried and true Spark method like today is Day 1!

1/1/13
So something I think I realized over the last week or two, I have a hard time doing the same thing for a long time, so I'm going to change it up on myself. Instead of focusing on good days I'm going to go back and focus on pounds lost, I'm less than 30 pounds from my goal so I'm going to change some stuff up, challenge myself and shock my system! I'm going to keep this up until April when hopefully my husband and I can try for another baby!!!

11/14/12
I don't want to overeat ever again, I know it sounds like a small thing to some, but to me it's like if I was an alcoholic getting drunk again, or a drug addict getting high again. I'm sick of being in self destructive loop, in Jesus' name with God's help this will happen less and less until finally overeating is no longer an issue!!!

8/31/12
I'm sick and tired of not liking what I see in the mirror

11/14/12 Day 1

......oooO............
......(....)...............
.......\..(....Oooo..
........\_)....(....) ...
..................)../.....
.................(_/.....
When you saw only one set of footprints, It was then that I carried you.

.:#*And I am sure that he who began a good work in you will complete it - Philippians 1:6*#:.

My name is Lauren, I'm 24, and live in the DFW of Texas. I know SparkPeople will really help me loose the weight I've been needing to since I was 10 years old! I'm big and beautiful, but now it's time to be happy with myself and beautiful! I'm ready to feel as beautiful outside as I do inside!!!

:::Updated September 21, 2012:::
I always lied to myself and said I felt big and beautiful, but it took a lot to make me feel beautiful, I want to see who God sees! I'm going back to what worked, and adding a little extra to boost my motivation!

:::Updated May 3, 2011:::
THE REASONS I WANT TO LOOSE WEIGHT:
I'll look better and more attractive
i'll have more confidence
i'll be able to wear a smaller size
i'll be able to buy fancy new underwear
i'll feel happier when i look in the mirror
i'll enjoy trying on clothes
i'll feel better in a bathing suit
i'll get more compliments
i'll feel better physically
i'll have more energy
i'll feel more optimistic
i'll make a better impression on people
i'll be able to keep up with my daughter & son
i'll be less inhibited about my body
i'll enjoy physical intimacy more
i'll like myself better
i'll do more things in public specifically swimming
i'll be more comfortable eating in front of others
i'll feel more comfortable being around my mom, sister, and friends

MY SABOTAGING THOUGHTS:
It's okay to eat this... I'll just work out extra hard tonight
If I weigh myself in the middle of the week and see I've lost more that the 2 pounds I can go a little crazy the rest of the week
It's just vegetables so I can eat as much as I want
I can do it later
I have so many calories left it's okay if I splurge
It's okay to not count sweet tea!
It's okay to eat this when I'm really upset
I can't miss out on eating this item
I'll never look good
I've already lost 100 pounds, how can loosing 30 more make a difference

CHANGES IN THINKING:
I can't have a splurge day
fast food is okay just plan it in (don't eat it on the fly)
don't finish dinner than adding more calories
plan all my calories for the day
all the workouts matter
add oil and butter to plan
decide what to eat before going out
I must count all sugary drinks... if it has calories it gets counted!
No Emotional eating!!!!
It's okay if I don't eat this now, I'll plan it in for next week!

ACCOMPLISHMENTS:
Popular Blog Posts: 2
Sparkpeople Motivator: 1/5/12
Done Being the Fat Girl DGOTD: 1/6/12
Done Being the Fat Girl DGOTM 11/14/13


Current Status:


SparkFriends



SparkTeams



My Ticker:
current weight: 14.0 over

Interact with MOMNAMEMANTOOTH







Recent Blogs:

Profile


Member Since: 4/1/2011

SparkPoints: 36,068

Fitness Minutes: 17,755

My Goals:
I just got my Surrender chip for overeating! 5-6-11

Short Term goals:
175 pounds - Manicure/ Pedicure
170 pounds - Mom ring/ New Workout Clothes
165 pounds - New Perfume/ Hair style
160 pounds - 3 day camping trip
155 pounds - Massage/ Tattoo
150 pounds -
145 pounds - New wardrobe/ Photo shoot

Long Term goals:
1) To never be ashamed of any day when it comes to time with God, eating, and exercise
2) Walk into a room and feel comfortable
3) Be able to wear a bikini by June 2013
4) Wear a size 8 pants and M shirt
5) continue to challenge myself with exercise
6) Have another baby!!!

My Program:
Goal Rewards are pound based

Every 7 days I get a new article of clothing, 3 hours personal time, going dancing, or getting car detailed

I plan to get at least 10 minutes a day of exercise. 5 days of cardio, 2 days of strength.

There are no off limit foods, I'm going to strive for lean meats, low fat dairy, whole grains, and lots of fresh fruits and veggies. But I will plan in the cake, ice cream, and candies!

Personal Information:
I love to draw and paint... I'm married to the man of my dreams since September 2008 and we had our first baby in September 2009. Our little angel Katrina. We had our second baby March 2011. Our littlest angel Kristopher.

We plan on having 4 to 5 babies, and want to adopt!

Other Information:
I look forward to making a lot of friends and finding inspiration to finally loose the weight I've been holding for over 10 years!

I just want to concentrate on Great God Honoring days.

That means Spending time with God, (either prayer, bible study, bible reading, etc.) Exercise, (either cardio, strength, or flexibility, three rest days a week) and Eating right (First place tracker, Sparkpeople tracker, or 2, 4, 6, 8 plan, no splurge days)

Profile Image