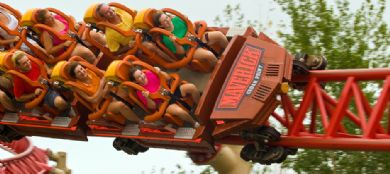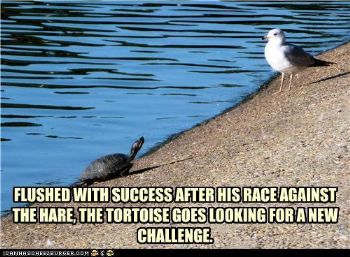 I have 50 pics in my gallery

Awards


Viva La Diva! Ready To Conquer The World!
Don't let your weight restrict your fate!

"Every. F*cking. Step. Every. F*cking. Step." - SANDIEGOJOHN

"MissB8604 is magnificent, offering the evening's most honest moment in a monologue about her dead son." – Jenny Lower, VC Reporter

"The lady has got some pipes!" - Steven Stanley, StageSceneLA

"The richest and most vibrant voice is that of MissB8604 as Mama Euralie, the woman who, with her husband Tonton Julian, rescues a little girl and ...
Don't let your weight restrict your fate!

"Every. F*cking. Step. Every. F*cking. Step." - SANDIEGOJOHN

"MissB8604 is magnificent, offering the evening's most honest moment in a monologue about her dead son." – Jenny Lower, VC Reporter

"The lady has got some pipes!" - Steven Stanley, StageSceneLA

"The richest and most vibrant voice is that of MissB8604 as Mama Euralie, the woman who, with her husband Tonton Julian, rescues a little girl and raises her as their own. Wheeler adds depth and passion throughout the show." - Rita Moran, Ventura County Star

"MissB8604 brings dignity, warmth, and plenty of sass to "Negro Day" host Motormouth Maybelle, and sings the inspirational "I Know Where I've Been" in a rich, powerful mezzo." -Steven Stanley, StageSceneLA

"Carter, Moore and MissB8604's Church Ladies are hilarious, tuneful treats in their brief but frequent – and eagerly anticipated – appearances." – Steven Stanley, StageScene LA

Welcome!

I have a great interest and passion in theatre, music and the arts in general. I've acted/sang in numerous theatre productions and with a number of choirs in the L.A. area. I love my family, my dear friends and my cat Sebastian. Simply stated, I am a creative person who chooses to express herself in High Cs and monologues. ART IS LIFE. ;)I'm here and I'm ready to make a change. I settled for less than the best when it came to friends and more than friends. I deserve the very best, and so do you! No longer will I continue to "live" my life this way! I WILL get better and I WILL succeed. No one will stand in my way, no one. April 16, 2011 is the first day of the rest of my life.

"Living a healthy lifestyle will only deprive you of poor health, lethargy, and fat."- Jill Johnson


Current Status:


SparkFriends

SparkTeams



My Ticker:
May Minutes: 599


Recent Blogs:

Profile


Member Since: 12/6/2008

SparkPoints: 28,427

Fitness Minutes: 8,457

My Goals:
Featured In The Huffington Post For Weight Loss - 3/22/2013

*Weight Loss Goals/Accomplishments*

Hit ONEDERLAND!!!
11/7/2012
*ACCOMPLISHED*

- No Longer In Obese BMI Range
12/7/2012
*ACCOMPLISHED*

- Lose 100lbs by 12/14/2012
*ACCOMPLISHED!!!!!!*

*Fitness Goals/Accomplishments*

- Walk/Ran my first 5k in 47:14 minutes!
3/10/2013
*ACCOMPLISHED*

- Ran 2 miles in 25:54 minutes!
10/22/2012
*ACCOMPLISHED*

*Size Goals/Accomplishments*

- Wearing a Size Large 6/27/2012

- Wearing a Size 12
1/31/2013

*Spark Goals/Accomplisments*

- SparkPeople Motivator 1/19/2012

-Popular Blog Posts - 1/23/2012, 7/28/2012, 4/23/2013, 5/1/2013


My Program:
Fruits
Vegetables
Lean Meats
Portion Control
Intuitive Eating
2 Splenda or Truvia Packets a Day
SMART snacks
Exercise
Track Everything


Personal Information:
I'm a 26 year old singer/actor born and raised in the City of Angels, CA!

Things I Love:

Theatre
Music
Literature
Black History
Photography
Cooking
Quilts
Wind Chimes
The Tudors
Elizabeth I
Victorian England
The Edwardian Era Dancing
Watching BBC Costume Dramas
Gift Giving
Hair Flowers
Old Hollywood Traveling
Garage Sales
The Beach
Scrapbooking
Formal Dress
Cast Parties
My Cat Sebastian
My Family
My Fiancee
My Dear friends

When I'm bored I love to plan my future wedding and my future children's names OR research anything above that I've listed.


Other Information:
My Weight Loss Bible Verse: Romans 8: 7 "I consider that our present sufferings are not worth comparing with the glory that will be revealed in us."

Profile Image