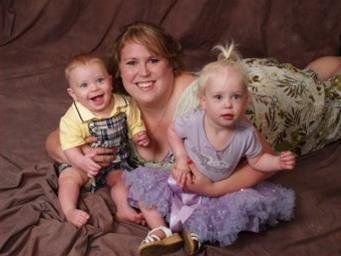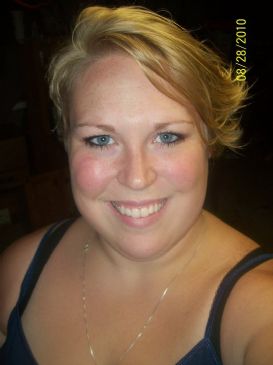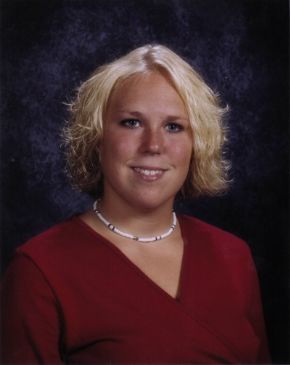 I have 8 pics in my gallery

Awards

Michelle Ma Belle!
Failure seldom stops you. What stops you is the fear of failure!

Hello all! I am a 25 year old mother to three. My oldest daughter is three, my son is two, and my youngest daughter is just over a month old.

I decided recently that I am going to start losing weight. Mostly for myself, but also for my kids. I don't want them to have to go through what I did as a child. Being picked on because of weight. Now that I am older I realize that I was a child and my ...
Failure seldom stops you. What stops you is the fear of failure!

Hello all! I am a 25 year old mother to three. My oldest daughter is three, my son is two, and my youngest daughter is just over a month old.

I decided recently that I am going to start losing weight. Mostly for myself, but also for my kids. I don't want them to have to go through what I did as a child. Being picked on because of weight. Now that I am older I realize that I was a child and my choices of food were not my own, but my parents'. So I decided that I am going to start eating healthier which in turn my children will also start eating healthier. I vow to them that they will not go through what myself and my husband went through.

I have a few goals that I want to accomplish and I am not very good at keeping them. I set goals then decide to never get around to them or keep putting them off. So if I put it out there it will be easier to keep.

1. Is to eat healthier and make better choices regarding food.

2. Is to lose 100 lbs. When I do this I can join the military or become a police officer (my dream job).

3. Play more with my kids instead of sitting there watching them play.

4. Choose to do more activities that don't involve sitting.

5. Make the decision to be happy and realize that I am doing all that I can to be the best that I can be for myself and my family.

I also have a hobby of playing World of Warcraft. I love this game as it is my get away. I have stopped playing as often because I realized that I was getting way too involved and ignoring my responsibilities.

My husband and I have been having some tough times lately and are working through those together. I feel that both of us are so unhappy with ourselves that it is rubbing off on us when it comes to our love for each other and what we are willing to do to keep our family together. We have started talking more and have been doing more activities together which I do think are helping. We joined a bowling league. It will be time for us every week to be able to get away and have some us time, while doing something fun that gets us out of the house.

Today, I, Michelle, have decided to choose life for myself and my family. I vow that I will try my best to always make the best choices I can. I will not always be able to do this and I will not beat myself up over it if I can't. I will put one foot in front of the other and continue on my journey to weight loss and once I reach my goal for weight loss my journey of maintaining a healthy weight.

Signed Michelle on 07/31/2010 resigning on December 31, 2011
SparkFriends

SparkTeams



My Ticker:
Pounds lost: 16.0

Interact with MIJAMARLOW514







Recent Blogs:

Profile


Member Since: 3/30/2010

SparkPoints: 3,128

Fitness Minutes: 919

My Goals:
1. To lose 100 lbs
2. To be happy
3. To be able to run a 5k

My Program:
Well, I started the couch to 5k program, which I feel has really been helping. I also have been trying to eat healthier and really keep to my calories.

Personal Information:
I am from Missouri. I enjoy it here except for the weather sometimes.

Profile Image