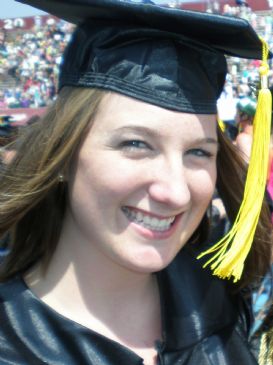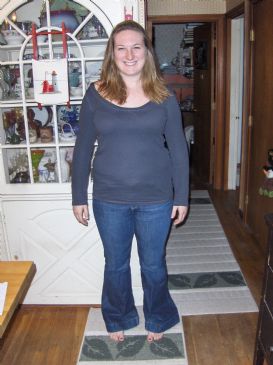 I have 15 pics in my gallery

Awards

it always works out the way it's meant to be ♥
my name is Michelle, I'm 24, and graduated from UMass Amherst last May with a Bachelor of Science in mathematics and psychology. :)

I was 200 lbs at my heaviest and felt like a different person all the time (and one that I didn't really like, at that). growing up, my weight wasn't an issue. I did have body image problems, but I look back and wish I could have appreciated the body I was given.

I'm losing weight by going to WW meetings, reading the SparkPeople message ...
my name is Michelle, I'm 24, and graduated from UMass Amherst last May with a Bachelor of Science in mathematics and psychology. :)

I was 200 lbs at my heaviest and felt like a different person all the time (and one that I didn't really like, at that). growing up, my weight wasn't an issue. I did have body image problems, but I look back and wish I could have appreciated the body I was given.

I'm losing weight by going to WW meetings, reading the SparkPeople message boards, and using the exercise demos. my biggest setbacks have been not tracking every day and not exercising often enough! when I do exercise, though, I feel great about myself.

----

I'm celebrating compliments, because it shows that other people recognize the work I've put into changing my lifestyle. I'm also trying to get those around me to be more conscious of the decisions they make.

my challenge right now is to integrate my 5K training into my life! so I'm focusing less on the scale now and more on my habits and making sure I'm staying aware of the reasons for the decisions I make.

----

starting (1/12/09): 200

5% (2/9/09): 190 √
10%: (3/23/09): 180 √

2nd 5% goal (8/3/09): 171 √
2nd 10% goal (12/14/09): 162 √

3rd 5% goal: 154
3rd 10% goal: 145.8

goal: 145

----

goals I've reached:
- 5% of my starting weight (190). reached 2/9/09 !
- 10% of my starting weight (180). reached 3/23/09 !
- set a goal weight (145). set 3/23/09 !
- register for a 5K (June 24). registered 4/21/09 !
- 5% of 180 (171). reached [again] 8/3/09 !
- run my first 5K race. ran (most) 6/24/09 in about 31 min !
- 10% of 180 (162): reached 12/14/09 !
- 40 lbs removed (160): reached 1/18/09 !
- weight before first attempt at WL, jr year of hs (157): reached 1/18/09 !

my goals [and rewards]:
- 45 lbs removed []: 155
- 3rd 5% goal []: 154
- weight at Junior Prom []: 152
- 50 lbs removed []: 150
- 3rd 10% goal []: 145.8
- goal weight! [custom-made jeans]: 145
SparkFriends

SparkTeams



My Ticker:
current weight: 156.4


Recent Blogs:

Profile


Member Since: 9/24/2007

SparkPoints: 0

Fitness Minutes: 186

Personal Information:
I just graduated from UMass Amherst with a Bachelor of Science in mathematics and psychology. I'm single and am finally embracing it (although it would be fun to date!). I'm a substitute teacher and a Program Manager for a Girl Scout camp, but I'm searching for a permanent job for the fall.

Profile Image