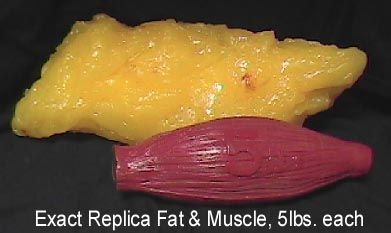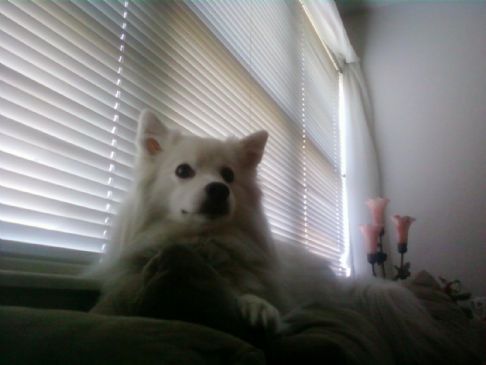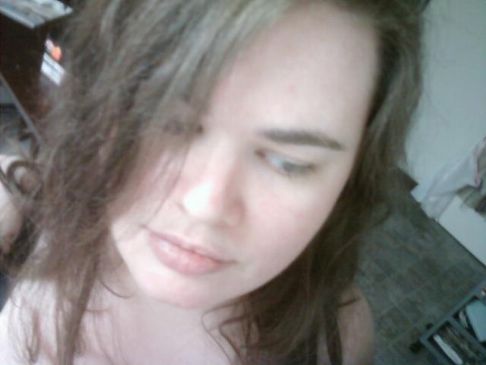 I have 12 pics in my gallery

Awards

My Journey to Lose the Weight!
Hi guys! I'm 26, overweight (been so my whole life) and I have decided to finally actively try to lose the weight. I also have hypothyroidism.

In 2011 I want to...

-Lose 100 pounds
-Run a 5k
-Exercise at least 120 minutes per week
-Get 1 Credit Card (only debt I'm allowed to acquire)
* Pay off balance ever month to build my credit
-Get my teeth whitened
-Get my cats vaccinated
-Continue with routine doctor/dentist checkups and ...
Hi guys! I'm 26, overweight (been so my whole life) and I have decided to finally actively try to lose the weight. I also have hypothyroidism.

In 2011 I want to...

-Lose 100 pounds
-Run a 5k
-Exercise at least 120 minutes per week
-Get 1 Credit Card (only debt I'm allowed to acquire)
* Pay off balance ever month to build my credit
-Get my teeth whitened
-Get my cats vaccinated
-Continue with routine doctor/dentist checkups and not to let them lapse
-Continue to take my thyroid meds
-Start school again
-Learn to maintain a budget
*Save 10% of every paycheck
-Eat out less (A LOT LESS)
-Get a Job
-Get rid of all the clutter!!!
~~~~~~~~~~~~~~~~~~~~~~~~~~~~~~~~~~~~~~~~

Here are some weight comparisons...What equivalent have you shed and what will you be shedding?

1 pound = a Guinea Pig
1.5 pounds = a dozen Krispy Kreme glazed donuts
2 pounds = a rack of baby back ribs
3 pounds = an average human brain
4 pounds = an ostrich egg
5 pounds = a Chihuahua
6 pounds = a human's skin
7.5 pounds = an average newborn
8 pounds = a human head
10 pounds= chemical additives an American consumes each year
11 pounds = an average housecat
12 pounds = a Bald Eagle
15 pounds = 10 dozen large eggs
16 pounds = a sperm whale's brain
20 pounds = an automobile tire
23 pounds = amount of pizza an average American eats in a year
24 pounds = a 3-gallon tub of super premium ice cream
25 pounds = an average 2 year old
30 pounds = amount of cheese an average American eats in a year
33 pounds = a cinder block
36 pounds = a mid-size microwave
40 pounds = a 5-gallon bottle of water or an average human leg
44 pounds = an elephant's heart
50 pounds = a small bale of hay
55 pounds = a 5000 BTU air conditioner
60 pounds = an elephant's penis (yep, weighs more than his heart!)
66 pounds = fats and oils an average American eats in a year
70 pounds = an Irish Setter
77 pounds = a gold brick
80 pounds = the World's Largest Ball of Tape
90 pounds = a newborn calf
100 pounds = a 2 month old horse
111 pounds = red meat an average American eats in a year
117 pounds = an average fashion model (and she's 5'11")
118 pounds = the complete Encyclopedia Britannica
120 pounds = amount of trash you throw away in a month
130 pounds = a newborn giraffe
138 pounds = potatoes an average American eats in a year
140 pounds = refined sugar an average American eats in a year
144 pounds = an average adult woman (and she's 5'4")
150 pounds = the complete Oxford English Dictionary
187 pounds = an average adult man
200 pounds = 2 Bloodhounds
235 pounds = Arnold Schwarzenegger
300 pounds = an average football lineman
400 pounds = a Welsh pony

SparkFriends

SparkTeams

My Ticker:
Pounds lost: 0.0

Interact with ME2THESHELL







Recent Blogs:

Profile


Member Since: 9/14/2010

SparkPoints: 4,532

Fitness Minutes: 3,586

My Goals:
I want to lose over 140 pounds.

-25 lbs 11/16/2010
-28 lbs (10% BW) 11/18
-35.75 lbs (25%) 12/16
-50 lbs*In Progress *
-56 lbs (20% BW)
-71.5 lbs (50%)
-75 lbs
-84 lbs (30% BW)
-100 lbs
-107.25 lbs (75%)
-112 lbs (40% BW)
-125 lbs
-140 lbs (50% BW)
GOAL MET: -143 LBS

I want to run a marathon.


My Program:
Current Program:
30 minutes on elliptical at least 4 times a week.

Want to start:
Running
Strength Training



Personal Information:
Month 1: -12 lbs
Month 2: -11.2 lbs
Month 3: -11.4 lbs

~~~~~~~~~~~~
Total: -34.6 lbs

Other Information:
Overweight BMI: 191 lbs
Healthy BMI: 159 lbs
Goal Weight: 140 lbs

I'm 5'7

Profile Image