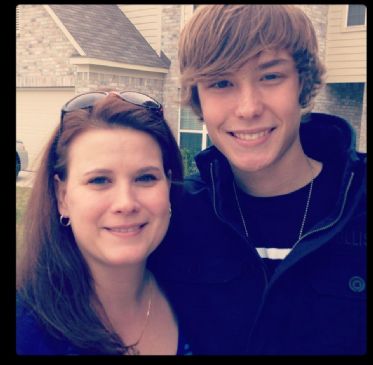 I have 50 pics in my gallery

Awards

Love Yourself!!!
Hey, there! I'm Sherry!!!

I lost 20 pounds in the first 7 months of 2010 and over 45 inches total AND 10% body fat!

I have had MANY life changes since Summer 2010, but these aren't excuses, but reasons as to why I admit and know that I have turned to food for comfort in sadness, happiness and stress. I quit burning the calories to maintain my past weight loss, so naturally I gained a few pounds. The older I get the harder this gets!

I am ready to ...
Hey, there! I'm Sherry!!!

I lost 20 pounds in the first 7 months of 2010 and over 45 inches total AND 10% body fat!

I have had MANY life changes since Summer 2010, but these aren't excuses, but reasons as to why I admit and know that I have turned to food for comfort in sadness, happiness and stress. I quit burning the calories to maintain my past weight loss, so naturally I gained a few pounds. The older I get the harder this gets!

I am ready to start walking again and eat healthier and FOCUS on this life change that starts with what I put into my body and ends with how I feel about myself as a result of it.

I will be patient and kind to myself from now on and accept myself for who I am. I AM NOT a number on a scale!!

My Son is a sophomore in high school and still very athletic and fit (baseball player), so I want to be the best role model and Mother I can be for him just as much as he helps me and show him that I'm not giving up on myself, my goals or my dreams.

I have the knowledge, power and motivation that I need to get serious and real about my relationship with food and my emotional eating. I have started with my self image and accepting myself for WHO I AM and it feels great to let go of that guilt, the 'what-if's', the mistakes and the bad choices and just starting over instead. I have support from my family and friends and books that I read that keep me centered and lots and lots of prayers going up to never lose sight of myself and to stay strong in my hope and my faith.

It all starts right there in your own heart. We are all beautiful! ALL OF US!!! Life is beautiful. I choose to live it in a body that is filled with healthy nutrients, love and smiles.

God Bless You!!!

***Things To Do***:

Begin more organic foods.
Read labels!!!
Find new recipes to cook healthier. NO eating out!
Take a Bikram Yoga Class
Make a vision board
Walk/Jog some more 5K's

________________________________

****If you do not love yourself totally, and fully, somewhere along the way you learned not to. You can unlearn it. Be Kind to yourself today. - Louse L. Hay ****
SparkFriends

SparkTeams



My Ticker:
Pounds lost: 0.0


Recent Blogs:

Profile


Member Since: 7/17/2007

SparkPoints: 25,000

Fitness Minutes: 8,882

My Goals:
Reach my goal weight & waist size

BMI - 20-23
Waist - 28-30 inches

to walk/jog a half marathon

to feel/be healthy inside & out

to live stronger in my faith

to get closer to God

to shop for new clothes

to not have no more muffin top!

to become a runner


My Program:
Watch what I eat and drink

Eat veggies and fruits and proteins made correctly.

Research new recipes

Get a juicer (when I can afford it)

No white foods
No candy and sweets
No Dr. Pepper
No fried foods
Lower cheese intake
No milk
No bread
No eating past 8:00
Sleep 7-8 hours a night

ANY Cardio - 5 days a week 30 minutes to how long I can stand it.

ONLY ONE cheat meal a week.


Personal Information:
Sherry - 38 yrs - 5 ft tall -
The Woodlands, TX (Houston) -
Office Manager - Water Supply Corp.

I have an 15 year old son, Travis and and my gorgeous kitty - Barbie.
facebook.com/sherrylynn0774 ADD ME

runkeeper.com/user/
Mazzy0774/profile


Other Information:
Reading:

You Can Heal Your Life by Louise Hay


Profile Image