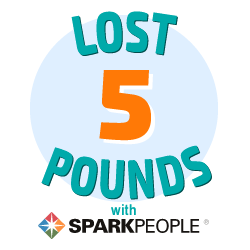 I have 2 pics in my gallery

Awards

Marie
I am Australian woman married to an America man living at the moment in USA. I want to go home!!

"The LORD does not look at the things man looks at. Man looks at the outward appearance, but the LORD looks at the heart." 1 Samuel 16 : 7

A man of many companions may come to ruin, but there is a friend who sticks closer than a brother." (Proverbs 18:24)

Today's Word Loneliness is everywhere-many people feel cut and alienated from others. It is better to have ...
I am Australian woman married to an America man living at the moment in USA. I want to go home!!

"The LORD does not look at the things man looks at. Man looks at the outward appearance, but the LORD looks at the heart." 1 Samuel 16 : 7

A man of many companions may come to ruin, but there is a friend who sticks closer than a brother." (Proverbs 18:24)

Today's Word Loneliness is everywhere-many people feel cut and alienated from others. It is better to have one such friend than dozens of superficial acquaintances. Instead of wishing you could find a true friend seek to become one,which means that in order to have a friend, you must be a friend first.

True friends should be of like mind. You should be able to be yourself with this person and not someone else. And true friends also shouldn't put another down or judge one another. You should also be able to talk and confide in one another and trust that your friend would keep it in confidence and not tell the whole world.

A friend is also someone you should respect and respect you and jealousy should never become a factor. Jesus Christ gave us the definition of a true friend in John 15:13-15, "Greater love has no one than this that he lay down his life for his friends.

You are my friends if you do what I command. I no longer call you servants, because a servant does not know his master's business. Instead, I have called you friends, for everything that I learned from my Father I have made known to you. Genuine friends are rare treasures.

However, the Lord created us for meaningful relationships; it's difficult to flourish if we live in isolation. By design, we are made to share life with others, as well as to give and receive love. There are people who need your friendship Ask God to reveal them to you, and then take on the challenge of being a true friend.

Do you have a person like this--someone with whom to share your joys and sadness, strengths and weaknesses, fears and pain? Thankfully, Jesus is the best friend we can have. But He also desires that we have close relationships with others. And if all else fails, always remember you have a true friend in Jesus!

KINDNESS

A simple act of kindness,
Passed on from man to man;
Is but a touch of God's own love,
In a kind, extended hand.
Compassion, love and mercy,
Passed down through all mankind;
Completing then the circle,
That all men seek to find.


In reaching out and touching lives,
With your generosity;
It did not go unnoticed,
For the eyes of God can see.
The kindness and compassion,
That He's sown deep in your soul;
An instrument of His own love,
To make life's circle whole.
Allison Chambers Coxsey


SparkFriends

SparkTeams


This user doesn't belong to any groups

My Ticker:
Pounds lost: 9.0

Interact with MARIESUZANNE1




Recent Blogs:

Profile


Member Since: 5/30/2009

SparkPoints: 0

Fitness Minutes: 1,645

My Goals:
I am traveling back to Australia in November this year and I have put on weight since living here and would like to be fit and more healthy. My husband has joined the gym with me so we are both on the get fit program

My Program:
Join a gym on Friday, want to go everyday if I can mainly doing treadmill and trying to walk 6 miles a day if I can, only doing 3 miles at the moment

Personal Information:
I was born in Brisbane Australia, came over and met my 3rd husband. I have 3 grown children and 2 grandsons all living in Australia

Other Information:
I like reading quotes and one of my favorite one is

"Marry the right person, this one decision will determine 90% of your happiness or misery"








Profile Image