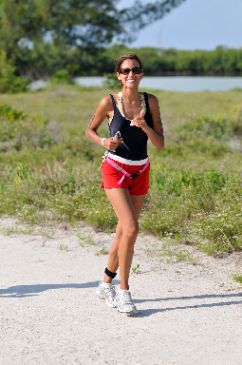 I have 18 pics in my gallery

Awards

Maraya Pearson
I am using Spark to help me maintain a healthy lifestyle by tracking health and fitness goals and connecting with others for motivation and support. I focused on toning up and I would like to gain five pounds of muscle :)
I am using Spark to help me maintain a healthy lifestyle by tracking health and fitness goals and connecting with others for motivation and support. I focused on toning up and I would like to gain five pounds of muscle :)
SparkFriends

SparkTeams

Interact with MARAYAPEARSON







Recent Blogs:

Profile


Member Since: 4/18/2007

SparkPoints: 6,235

Fitness Minutes: 11,552

My Goals:
Life is great!! I see things from a positive angle, I love people and I love myself too. My goals are to maintain an organized and healthy lifestyle both inside and outside, to be a blessing to others as best I can, to gain muscle mass/strength, improve posture, drink more water and maintain overall well being.

My Program:
I am doing yoga and strength exercises right now wit (no cardio or plyo or high impact for now as I recently had a baby). I have lost all my baby weight because I nursed for eight months (which burns 500 calories a day) so now I'm just working on toning up and increasing strength and flexibility and slowly adding stamina. I am currently holding off on high impact due to a strong vagal response (history of fainting / sudden loss of blood pressure). I have to build up my strength again and then slowly ease back into cardio. I would like to start cardio again in 2014. After two years of training in 2009-2010 I had gotten my stamina up in 2011 doing cardio. 2012 I spent the year pregnant and a brand new mom so I didn't do cardio then so I'm working back up slowly and steadily. My focus is HEALTH and simply feeling good and maintaining and adding lean ,uncle so that I can be strong for many more years to come and enjoy my children and eventually their children with a long healthy life :)

Personal Information:
I am a professional organizer and author. My gift is in encouraging and believing in others. My website is http://healthyhomeceo.com.

Other Information:
Interesting Quote: The hand that helps is holier than the lips that pray. (this was in my Franklin Covey planner this week!)

I Love: My absolutely amazing husband, my talented and funny kids, working out, writing, meditation and prayer, and listening to loud upbeat music while doing housework. I also find great joy in discovering other people's gifts and (gently) encouraging the use of those gifts. EVERYONE has something they do great and its wonderful when we are generous with our gifts, talents and abilities.