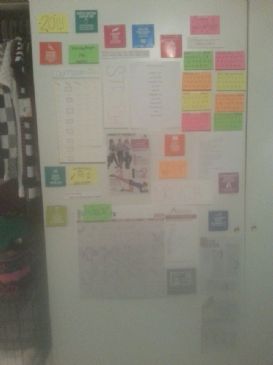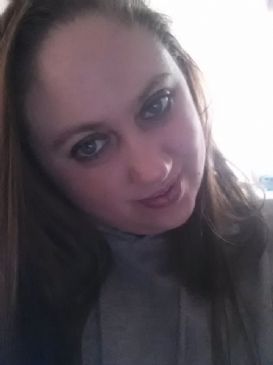 I have 17 pics in my gallery

Awards

Unless you puke, faint or die... keep going!
"You can feel sore tomorrow. Or you can feel sorry tomorrow. You chose."

Follow my journey on my blog at http://findingthe110.blogspot.com/

I am 24 years old, 5'3 and over-weight. I have been married for a little over 2 years; he is my best friend and soul-mate. I was born and raised in Pennsylvania right outside of Philadelphia. I work full time at a Safety Video Company as a Production Assistant, part-time at Andy's Friends Cat Rescue and part-time for myself at my ...
"You can feel sore tomorrow. Or you can feel sorry tomorrow. You chose."

Follow my journey on my blog at http://findingthe110.blogspot.com/

I am 24 years old, 5'3 and over-weight. I have been married for a little over 2 years; he is my best friend and soul-mate. I was born and raised in Pennsylvania right outside of Philadelphia. I work full time at a Safety Video Company as a Production Assistant, part-time at Andy's Friends Cat Rescue and part-time for myself at my small business, Simple Wonders Boutique. My favorite place to visit is Walt Disney World and I have been there 5 times now, and in May 2014 I will be going for my 6th time! I do not have any children but I have 5 fur babies, 1 dog and 4 cats. They mean just as much to me as people's children mean to them.

For my whole life I was always the "skinny" one. At age 19, my life started changing. I was no longer in high school, I was engaged to the man of my dreams, my friends and I started growing apart and started throwing myself in to work. I ate horribly and over the course of 5 years I put on close to 70 pounds but I still felt "skinny". The weight came on slowly and even though I was buying bigger clothes, it didn't really register in my brain. I started my journey in May 2012 but slacked off until about September. My mind is else where and even though I want this more than anything, I realized that I was trying to change to many things at once. I was setting myself up failure.

My goal is be able to fit into size 5 jeans, wear shorts without worrying about jiggly thighs, wear dresses without worry about how my legs, arms or back look and wear a bathing suit with confidence again.

****************************************
**********************************
Challenges:

BLC25 Tenacious Jungle Tigers
BLC24 Sassy Shamrock Sheriff's/Fuchsia Beauties Inc. (FBI)
BLC23 Sassy Shamrock Sheriff's


SparkFriends

SparkTeams



My Ticker:
current weight: 195.1

Interact with MANDYSCHELL







Recent Blogs:

Profile


Member Since: 5/20/2013

SparkPoints: 11,477

Fitness Minutes: 9,332

My Goals:
Become healthier.
Learn more about fitness.
Become stronger.
Gain some will power, self-esteem and become more confident.
Become slimmer and toned.
Have a thigh gap!

Fit it to the clothes stored at the top of closet.

Run 1 Mile
Do a Pullup
100 Waist Whittlers

My Program:
Eat Clean.
Drink Clean.
Train Dirty.

Pilates
Yoga
Walking
Cardio
Strength Training
Blogilates with Cassey!

Personal Information:
Name: Amanda Schell
Nickname: Mandy
Age: 24
Height: 5'3"
Birthday: August 3
Location: Aston, PA
Status: Married

Starting Weight: 197.7
Overall Goal: 115-118
194 -
189 -
184 -
179 -
174 -
169 -
164 -
159 -
154 -
149 -
144 -
139 -
134 -
129 -
124 -
119 -
Happy Place (115) -

Other Information:
Interests: Cheerleading, Volleyball, Swimming, Beach, cats, dogs, Summer! Bonfires
Dislike:All Bugs, Clowns, Cold (Winter)
Books: Anything
Movies: Can't Hardly Wait
Music: Country

Reward Ideas:
194 - Kindle Fire
189 - Xbox game - Zumba
184 - Cami's
179 - Tank Tops
174 - Sweaters
169 - Yoga Pants
164 - Dress
159 - Long sleeve Shirts
154 - Jeans
149 - Sunglasses
144 - Coach Wallet
139 - Hair Cut, Dye & Highlight
134 - Coach Purse
129 - Boots
124 - VS Bra
119 - Tattoo :) foot or wrist; or both ;)
Happy Place (115) - Baby, baby, baby; or cruise!

Profile Image