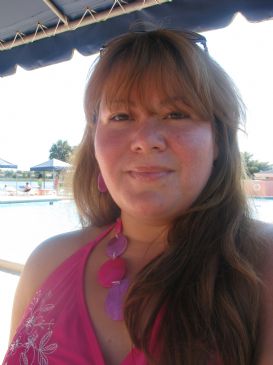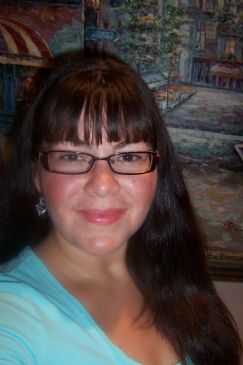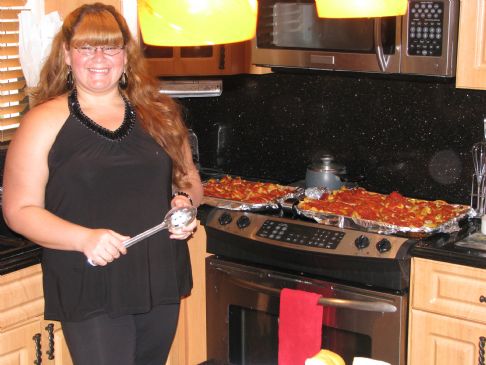 I have 10 pics in my gallery

Awards

You never know how far you can go until you begin the journey!
Ok so I am coming back after being away for 2 years. Gained weight. Looking at my old blogs I came across a letter I wrote to myself. It's crazy how my healthy self left something for me to read now and be encouraged. I remember how great I used to feel. I now stand before you a broken person,but not ashamed. With sparks people I will re spark my life again and go back to being that person full of energy.

The Journey of a thousand miles begins with just one step.

...
Ok so I am coming back after being away for 2 years. Gained weight. Looking at my old blogs I came across a letter I wrote to myself. It's crazy how my healthy self left something for me to read now and be encouraged. I remember how great I used to feel. I now stand before you a broken person,but not ashamed. With sparks people I will re spark my life again and go back to being that person full of energy.

The Journey of a thousand miles begins with just one step.

Giving up is not an option...Giving up is not an option...Did I mention,Giving up is not an option!

I'm doing this forGod(My body is His temple) I'm doing this for my 3 wonderful kids(They deserve a healthy and active mom). I'm doing this for my soulmate(Hubby of 14 years)(He deserves a happy and confident wife). But most of all I'm doing this for ME!!!


........................................
......................................
.......

"Our deepest fear is not that we are inadequate. Our deepest fear is that we are powerful beyond measure. It is our light, not our darkness that most frightens us. We ask ourselves, Who am I to be brilliant, gorgeous, talented, fabulous? Actually, who are you not to be? You are a child of God. Your playing small does not serve the world. There is nothing enlightened about shrinking so that other people won't feel insecure around you. We are all meant to shine, as children do. We were born to make manifest the glory of God that is within us. It's not just in some of us; it's in everyone. And as we let our own light shine, we unconsciously give other people permission to do the same. As we are liberated from our own fear, our presence automatically liberates others." ~ Marianne Williamson



"Don't take a clock on this journey take a compass. It's the direction you're moving in that matters, not the time it takes you to get there." ~ Anonymous



SparkFriends

SparkTeams

My Ticker:
current weight: 224.0


Recent Blogs:

Profile


Member Since: 4/15/2010

SparkPoints: 8,431

Fitness Minutes: 12,632

My Goals:
My goal right now is to go back to the weight I was when I met my Husband. I think its a very realistic goal. Once I reach it then we will see. My heaviest weight ever was 247 in July 2009.

When I loose :

-10lbs.-new jewlry(necklace and earings) 5/20/10

-20lbs.- new workout outfit 6/30/10

-30lbs.- New sneakers 3/16/11

-40lbs.- a sexy outfit
6/24/11

-50lbs .-A weekend alone with the hubby: 8/28/11

-60lbs.-Flowers for my garden.

Fitness Goal

-ride bike for 10 miles in one hour.
-do a cycling marathon.

My Program:
I'm learning how to eat healthy and keep my portions right with SP.
I never learned what a portion of anything looked like.

Drink minimum 8 cups of water daily (64oz-100oz)

excersise at least 5-6 times a week... min 60 mins each day.
-Zumba
-Walking
-Swimming
-biking 5/19/10
-C25K 5/28/10
-28 day Boot Camp challenge 6/12/10

Personal Information:
Hi i'm Chelly. I live in the best place in the USA.. That's Miami ,Florida baby!

We are famous for sunny weather,
beaches and hot bodies in bikinis....

I just want to feel comfortable in a swimsuit in public...lol

caterpillar caterpillar
where have you been?
I've been transforming from within

I've turned into a beautiful Butterfly
......Now its time to spread my wings and fly
-Aracelys Torres


Other Information:
I want to see my collar bones again.. I think that looks sexy...lol


I'm going to lose this weight or die trying!..This is determination at its' highest..

* Biggest Losers Purple Team

Summer challenge2010
starting weight 228.5
ending weight 215

Fall Challenge(Co-Leader) 2010
Start weight 221 (8/25/10)
Yikes Yikes Yikes!
end weight:don't know had a family emergency and had to drop out temporarily.

Spring Challenge 2011
starting weight 220
EW.5/25/11: 213.5

Summer challenge2011
SW:6/8/11 : 210.5
EW:8/31/11 : 198


Fall Challenge 2011
SW: 9/7/11 : 194
EW:

Winter Challenge 2011-2012
SW: 202.5
Ew:

Spring Challenge 2012
SW 211
EW

Profile Image