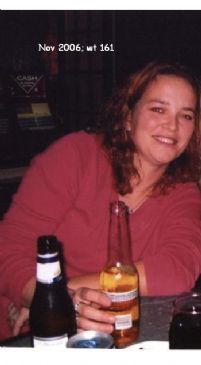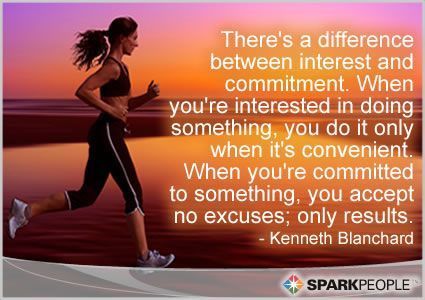 I have 38 pics in my gallery

Awards


How bad do YOU want it??????
We all fall off the wagon from time to time but what matters is what we do when we realize it! Do we jump back on or do we let our old habits creep back in???? I'm jumping back on!!!!

Over & over I have struggled with what the scale has said or hasn't said. But have made peace with it and know that it is JUST A NUMBER! I'm not a number, I am a strong, lean, healthy and powerful person! I don't need to know what the scale says -- that does not define how I feel (or how you ...
We all fall off the wagon from time to time but what matters is what we do when we realize it! Do we jump back on or do we let our old habits creep back in???? I'm jumping back on!!!!

Over & over I have struggled with what the scale has said or hasn't said. But have made peace with it and know that it is JUST A NUMBER! I'm not a number, I am a strong, lean, healthy and powerful person! I don't need to know what the scale says -- that does not define how I feel (or how you should feel)! Look at the other factors -- how do your clothes fit, how do you feel, how do your rings fit?

It has taken me a while to come to peace with my body and what I have accomplished! YOU TOO CAN GET TO THAT POINT - JUST KEEP PUSHING ON STRONG! Understand that you will have setbacks, but just get back on the wagon and take it one day at a time!!!!

Don't let your healthy eating or exercising take a back seat and don't take it for granted! That is how we lose control & go back to our old habits!!
~~~~~~~~~~~~~~~~~~~~~~~~~~~~~~~~~~~~~~~~
~~~~~~~~~~~~
I have taken my passion for a healthy lifestyle to help myself, my family, and now to others. I have completed my certification in Personal Training and Fitness Nutrition. And now I have started my own business - Evolution Fitness - to help others achieve their nutritional and fitness goals. I want to help people become healthier, stronger & to become the person they truly want to be!

No matter what your story is or what your motivation is, if you truly want it... you can have it!

Please feel free to check out my website at: www.evolutionfitnessny.com
~~~~~~~~~~~~~~~~~~~~~~~~~~~~~~~~~~~~~~~~
~~~~~~~~~~~~

"Life is managed; it is not cured." Learn to take charge of your life and hold on. This is a long ride, and you are the driver every single day. " (by Dr. Phil McGraw)

~~~~~~~~~~~~~~~~~~~~~~~~~~~~~~~~~~~~~~~~

I started my weight loss journey December 16, 2006 by walking into Weight Watchers door. I did it half-heartedly. But I walked out of there knowing I was going to do it this time. I did get my first surprise that day walking into WW, I thought I weighed 165 but to my surprise I only weighed 160.8!

I hit my goal weight of 135 in August of 2007 and then made Lifetime with Weight Watchers 9/29/07. I joined SP in March of 2007 and what changes I have made with SP. This is such a great site and there are a ton of knowledgeable people on here! I'm so glad I was turned onto this site!!!

I am working on eating clean and getting the processed foods out of my body. It is interesting to see how much my belly has gone down from the lack of bloating! That is GREAT!

~~~~~~~~~~~~~~~~~~~~~~~~~~~~~~~~~~~~~~~~
~~~~~~~~~~~



Current Status:


SparkFriends

SparkTeams



My Ticker:
Pounds lost: 0.0

Interact with MAMAOF3KIDDIES







Recent Blogs:

Profile


Member Since: 3/20/2007

SparkPoints: 113,422

Fitness Minutes: 175,037

My Goals:
My goals for 2011:

1) Track my food intake every day

2) Continue to work on toning my muscle definition, lowering my body fat to 17%

3) Be able to do unassisted pull ups.

4) Work on my clean eating to at least 90/10

5) Work on increasing my flexibility. I currently have a reach of +5.




My Program:
I will log all my food & exercise into SP daily and stay within my range. I strive to get the high end of my protein every day and keep the carbs on the low end of my range.

Cardio ~ circuit training 4x times a week; HIIT 1x a week; teach boot camp 4x a week

Strength Train 4x times a week; doing lower/upper body split program

Will use my TRX system 1-2x times a week

I will stretch EVERY day!

Personal Information:
I'm from Upstate NY; mom to 3 kids who were all c-sections & large babies! Very supportive husband!

I own my own personal training business ~ Evolution Fitness ~ where I work with clients 1-1, teach boot camp classes & the importance of getting & staying healthy.

I'm an ISSA certified personal trainer, ISSA certified fitness nutritionist & a TRX certified instructor.

Facebook: http://www.facebook.com/friends/?id=752435
268&nk=0#/profile.php?id=752435268&ref
=profile

Other Information:
Current stats: 9/1/08

Age: 37
Ht: 5' 5"
Wt: 133-135
Dress/pant size: 3/4
Body fat: 17.6%
Chest: 31 under"
Waist: 29"
Arm: 10 1/4"
Hips: 37"
Thigh: 20"


Starting Stats: 12/16/06

Wt: 160.8
Dress/pant size: 10/12
Body fat: never had it assessed then but when I input my measurements it gives me 38%
Chest: 36"
Waist: 35"
Arm: 11"
Hips: 41"
Thighs: 23.5"

Profile Image