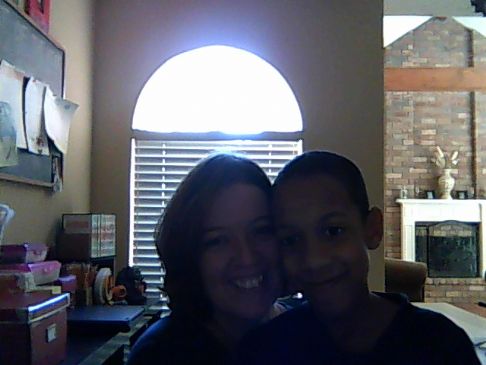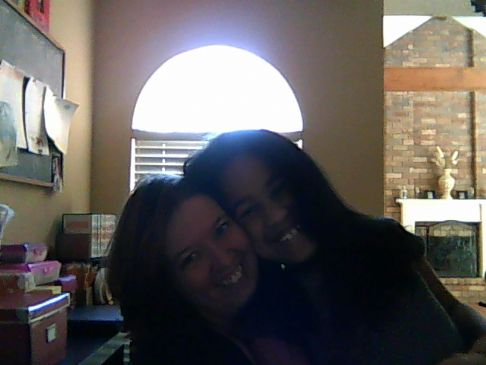 I have 6 pics in my gallery

Awards

Taking care of myself isn't selfish...it's an act of love.
Welcome to my page!

I'm a mom of 4 awesome kids...a 21 year old daughter, an 18 year old daughter and 12 year old "boy/girl" twins. I home school my son, who has special needs.

I've been married for almost 13 years to my very supportive and patient hubby.

I'm looking forward to getting rid of this weight (about 80 pounds) once and for all so I can fill my photo albums with pictures of me and my family having many more years of adventures together. I'm ...
Welcome to my page!

I'm a mom of 4 awesome kids...a 21 year old daughter, an 18 year old daughter and 12 year old "boy/girl" twins. I home school my son, who has special needs.

I've been married for almost 13 years to my very supportive and patient hubby.

I'm looking forward to getting rid of this weight (about 80 pounds) once and for all so I can fill my photo albums with pictures of me and my family having many more years of adventures together. I'm tired of always avoiding being in photos...and one of my daughters is a PHOTOGRAPHER...so it's not exactly easy to dodge having my picture taken all the time. LOL

I'd love to connect with others who have similar goals so we can keep each other motivated! :) I just joined SparkCoach and the extra motivation and accountability have really helped keep me on track and feeling confident.

Thanks for visiting my page! :-)


SparkFriends

SparkTeams

My Ticker:
Pounds lost: 37.0


Recent Blogs:

Profile


Member Since: 5/9/2007

My Goals:
Right now I am working on losing 25 pounds by the end of December...as ordered by my cardiologist. It's pretty motivating (embarrassing) to have a doctor look at you and say "So Annette, what are we going to do about your weight? I want you to lose 25 pounds by the end of December." So now I'm mad and determined to go back in there having met that challenge.

Right now I'm working on CONSISTENTLY getting at least 30 minutes of cardio a day. Staying consistent through stressful or busy times is a huge challenge for me. I always put everyone else first. So if I can stick to this goal I will have made a HUGE change.

My other big goal is to get in strength training at least two days a week. I've really been struggling with this one...



My Program:
I weigh everything I eat, and track everything daily.

I wear a Bodymedia Fit to track my activity, sleep and calorie burn. It really helps keep me on track and honest with myself.

I set my bike up on a trainer in my bedroom (hubby hates it) so I can ride while I watch tv. Seeing it there as soon as I wake up reminds how important it is for me to do this. So far it has helped a lot. I also use a rebounder for cardio and I LOVE it....never gets boring.

Since I home school, I find I am stuck in a chair for a lot of the day. So my son and I get up after every class and do 10 minutes of exercise (usually rebounding) together. It's fun and makes us both feel better.



Personal Information:
We live in the Houston area, but I am trying talk the hubby into moving to Colorado sometime in the next year or two.

Other Information:
To empower another, is to empower yourself.

To celebrate another, is to celebrate yourself.

And to free another, is to free yourself.

I say empower, celebrate, and free them all.....



Profile Image