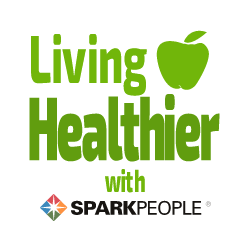 I have 14 pics in my gallery

Awards

Shame and guilt never created anything beautiful.
Hello, I'm Madeline.

I don't just want to survive, I want to thrive. I want to stop numbing myself with food and let myself feel everything - the grass under my bare feet, the hurt of a friend with cancer, the promise of a fresh beginning at college. I've used food to hide, but I'm not afraid anymore. I am proud of who I am. I choose to embrace both the beautiful and the unbeautiful.

I'm tossing off my excess weight and leaping into a big, fat, juicy life.
...
Hello, I'm Madeline.

I don't just want to survive, I want to thrive. I want to stop numbing myself with food and let myself feel everything - the grass under my bare feet, the hurt of a friend with cancer, the promise of a fresh beginning at college. I've used food to hide, but I'm not afraid anymore. I am proud of who I am. I choose to embrace both the beautiful and the unbeautiful.

I'm tossing off my excess weight and leaping into a big, fat, juicy life.

Current Weight: 155
Next Goal Weight: 145
End Goal Weight: 130 pounds

REWARDS

buy books from a used bookstore
dip berries in chocolate
take a day off, watch dvds
ask a best friend for a massage
take a bubble bath
blend a smoothie
download a couple songs
spend time with a loved one
get your favorite take out
give yourself some quiet time with a book or music
take a day off from any goal activities
take a nap
watch your favorite TV show
do something you love
go to the beach
go to a museum
have a cup of tea
SparkFriends

SparkTeams



My Ticker:
May Minutes: 0

Interact with MADELINEFINCH






Recent Blogs:

Profile


Member Since: 4/14/2012

SparkPoints: 0

Fitness Minutes: 1,643

My Goals:
-Eat less.
-Move a little every day.
-Reach for the healthier treat.
-Don't shrink from hard or inconvenient action.
-Don't multitask. When I eat, eat. When I study, study.
-Reach for refreshment, not entertainment.

My Program:
I eat healthy.
I move often.
I mess both of these up.
I keep going.

Personal Information:
I collect words like grandmothers collect buttons, and I have also tried (less successfully) to collect coins, stamps, and napkins. I drink my tea iced, my coffee black, and chai by the gallon. And, for some fabulous reason, I can't stop writing.

Other Information:
"Don't wait until everything is just right. It will never be perfect. There will always be challenges, obstacles and less than perfect conditions. So what. Get started now. With each step you take, you will grow stronger and stronger, more and more skilled, more and more self-confident and more and more successful." ~Mark Victor Hansen

Profile Image