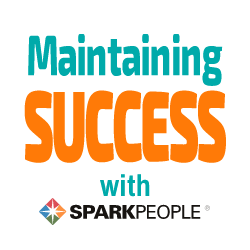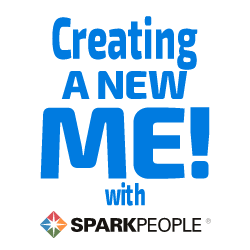 I have 35 pics in my gallery

Awards

Blessed with another beautiful day!
Trying to balance some health issues with the responsibility of looking out for others can be a challenge. I try to meet those challenges each day in a positive way.

ΐugust 9,2014 marked 52 weeks of maintenance! I have learned that maintaining a healthy goal weight is as challenging as losing the weight. You can never get complacent about eating well or exercising reglarly. The good news is :We can do this with the support of Soarkpeople and our wonderful Sparkfriends! It ...
Trying to balance some health issues with the responsibility of looking out for others can be a challenge. I try to meet those challenges each day in a positive way.

ΐugust 9,2014 marked 52 weeks of maintenance! I have learned that maintaining a healthy goal weight is as challenging as losing the weight. You can never get complacent about eating well or exercising reglarly. The good news is :We can do this with the support of Soarkpeople and our wonderful Sparkfriends! It is a daily journey taken one day at a time.

"You are never too old to set another goal or to dream a new dream." C.S. Lewis





Current Status:


SparkFriends

SparkTeams



My Ticker:
72 Maintenance Weeks


Recent Blogs:

Profile


Member Since: 9/12/2009

SparkPoints: 73,287

Fitness Minutes: 100,793

My Goals:
To be positive each day.
To learn new things.
To enjoy the moment.
To be grateful.
To really listen to others.
To forgive others.
To be a role model.

Things to work on:
To begin to care more about my appearance.
To really work on strength training.
To try some land fitness classes.
To strengthen my bones and nails.
To improve my mobility.
To continue to maintain the "healthy" BMI weight I have achieved.
To cook more and to eat out less frequently.






My Program:
Choose healthy foods.
Stay on track w/calories.
Track all food & exercise.
Track essential nutrients.
Water aerobics 3x weekly
Walk, walk, walk.
Weigh every morning.
Walk neighborhood daily.
Wear Fitbit to motivate me






Personal Information:
My husband and I live in a small town not far from the greater Atlanta area.

In June of 2012 I retired from teaching, a career that I embarked upon in 1972. During those 40 years I taught full time for 26 years and was a stay at home mom for 14 years.

I did not start any type of exercise program until I hit some roadblocks in my 60s. I am not proud of that, but I am proof that it is NEVER too late to start taking care of yourself.


Other Information:
I love to spend time with my daughter, son-in-law and two granddaughters
(ages 9 and 11) who live in the Atlanta area.

DH and I spend lots of time with my parents
( ages 87 and 90) who live 10 minutes away. They are needing more and more of our time & attention.

I love the tranquility of nature. Gardening and feeding the birds are my daily indulgences.

I love coffee, and I love chocolate.

I now love exercise (amazing, but true). I didn't begin any form of exercise program until I was in my 60s, following a serious accident. What a difference today!





Profile Image