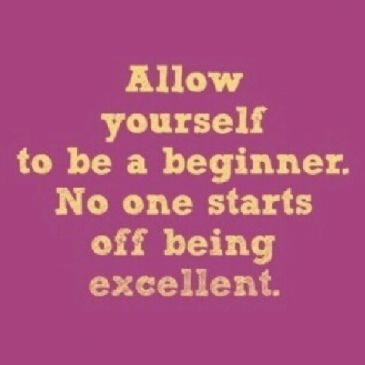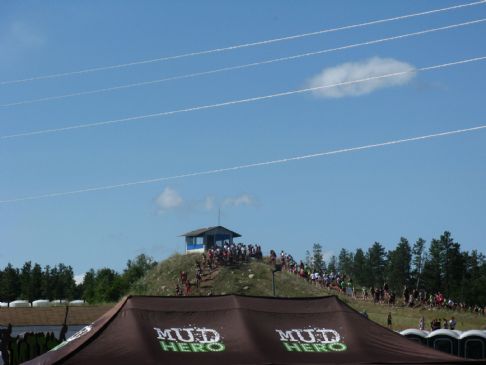 I have 30 pics in my gallery

Awards

"If I did things based on which way the wind blew, I'd never get anywhere" - L.A.C.E.
Changes. Life forever changes. And no matter what it will change you. You never know how that will happen. Sometimes with something fantastical, and sometimes with something tragic. In my case it was a combination of the two even though the events were almost a year apart.

Last year they discovered a 6cm cyst on my left ovary. November 29th I went into surgery and had it removed. Just before then I finally lost 30lbs. I was so excited. But the pain from being thinner with ...
Changes. Life forever changes. And no matter what it will change you. You never know how that will happen. Sometimes with something fantastical, and sometimes with something tragic. In my case it was a combination of the two even though the events were almost a year apart.

Last year they discovered a 6cm cyst on my left ovary. November 29th I went into surgery and had it removed. Just before then I finally lost 30lbs. I was so excited. But the pain from being thinner with the cyst still there was so intense I put some weight back on. was stoked they foudn it, it was gone and no negative health problems from it. After that, I put on more weight, and went from 176lbs back up to 196lbs by January 1, 2013. I was devestated. So I sort of started back again. I say sort of because I defininately wasn't being as consistant as I once was with my food intake.

By April or May of 2013 I managed to get down to 193lbs. By June I was 186lbs. Things were moving again. Then I jumped back up to 191lbs by July. Mid July I was 196. For the remainder of the summer my weight hovered between 193 and 196lbs. I was so angry and frustrated. I knew it was my food. I was also having trouble with my running. Starting to experience shin splints.

One night I met with my cousin and she told me about a personal trainer she knew. I started the next week. I saw him for three weeks. I was feeling stronger, but my weight was still fluxuating. Then on Oct. 21st we found out why. I shouldn't have been, but I was pregnant. (hubby had surgery in March'11 that obviously failed) Oct. 23 I went to emerg and found out I was miscarrying. We were devestated.

For a 1.5 weeks now I have been eating nothing but junk food. I can't eat real food without feeling sick to my stomach. But now the junk food is making me feel physically bad to go with my emotional badness. I woke up November 1, 2013 and new something had to change. ASAP!

Regardless of what happened I don't feel good about myself. And I certainly don't feel good emotionally with what happened. But I'm falling further into something I'm trying to escape. Depression and emotional eating. Medications only work so long before I get sick from them, and they only numb everything. I have no idea how to function when it comes to my own emotions. Medication is no longer an option. I need to deal with life, fully and presently. Things are changing. Since this family loss, I have notice a shift in my perception and ability to deal. But I do still see how easy it is to fall back to old habits.

So here I am, trying to go the healthy route. And if I get nothing out of this, at least I'm going to feel better about how I look and gain positive dealing tools, instead of the tired old coping skills that have continued to fail me over and over again in the past.

In the words of the famous Doctor Who... ALLONS-Y!

Goal :
**April 3/09 - completed 1st week of couch to 5k program!! woohoo!!
**May 15/09 Completed 5wks of training ~Reward myself w/ new hair style
**June 14/09 Completed 9wks of training ~ Reward myself w/ new outfit.
**June 21/09 Manitoba Marathon Relay (DONE!!)
**August 7/09 Ran practice 10k in 1hr 8min. (proved to self I CAN run 10k :D )
**August 27/09 River Run at The Forks 10k Race (DONE!!)
**May 2/2010 WPS 1/2 Marathon (DONE!!)
**June 21/11 Manitoba Marathon Relay (DONE!!)
**Oct 20/12 WFPS 1/2 Marathon (Done!!)

SparkFriends

SparkTeams



My Ticker:
Pounds lost: 5.8


Recent Blogs:

Profile


Member Since: 10/16/2006

SparkPoints: 15,048

Fitness Minutes: 21,568

My Goals:
Good: 15lbs Great: 35lbs Superfantabulous: 50lbs

Look and feel great for myself

Be happier with myself

Have a more positive self image

Change old habits into new healthy habits








My Program:
Make each day a little less sedentary.

Showing up to my daily life

Learning self control, self motivation.

Checking in every day to Gettin' It Done One One for our August Daily Challenge.

Profile Image