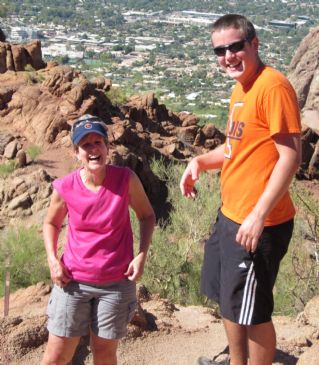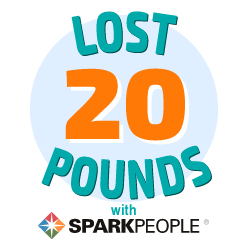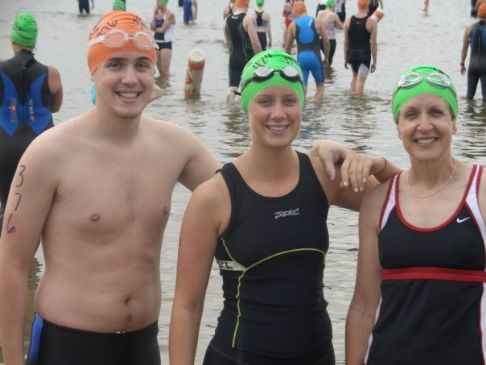 I have 17 pics in my gallery

Awards

Beginning now...for the rest of my life
My training program for my next half fell apart somewhere last spring or summer. While I'm not training for any particular race right now, I'm getting back in shape! Maybe a half marathon for spring 2011 is the ticket!

May 1, 2010 - Illinois Half Marathon (Champaign) 3:03:48
July 7, 2009 - Minneman Sprint Triathlon (Oak Grove, MN) 1:49:37
May 31, 2009 - Girls on the Run (Lake in the Hills) as a running buddy
May 17, 2009- HealthBridge 5K (Crystal Lake) 33:46
...
My training program for my next half fell apart somewhere last spring or summer. While I'm not training for any particular race right now, I'm getting back in shape! Maybe a half marathon for spring 2011 is the ticket!

May 1, 2010 - Illinois Half Marathon (Champaign) 3:03:48
July 7, 2009 - Minneman Sprint Triathlon (Oak Grove, MN) 1:49:37
May 31, 2009 - Girls on the Run (Lake in the Hills) as a running buddy
May 17, 2009- HealthBridge 5K (Crystal Lake) 33:46
April 25, 2009 - Race to Wrigley 5K (Chicago) 38:08

Weight Loss Results:

Week 0 - July 7, 2008 -- 150.2
Week 3 - July 28, 2008 -- 145.6
Week 8 - Sept 1, 2008 -- 142.2
Week 12 - Sept 29, 2008 -- 142.2
Week 13 - Oct 9, 2008 -- 139.4
Week 15 - Oct 25, 2008 -- 139.0
Week 16 - Nov 4, 2008 -- 138.8
Week 17 - Nov 11, 2008 -- 138.4
Week 18 - Nov 18, 2008 -- 138.2
Week 19 - Nov 25, 2008 -- 137.5
Week 21 - Dec 7, 2008 -- 136.6
Week 23 - Dec 19, 2008 -- 135.4
Week 25 - Jan 7, 2009 -- 138.2
Week 27 - Jan 23, 2009 -- 138.0
Week 29 - Feb 3, 2009 -- 135.8
Week 32 - Feb 27, 2009 -- 134.8
Week 36 - Mar 26, 2009 -- 133.0
Week 38 - Apr 10, 2009 -- 132.2
Week 40 - Apr 21, 2009 -- 130.8
Week 44 - May 20, 2009 -- 129.4
sigh.
Rats. May 5, 2010 -- 139.8
Oct 21 -- 143.4
Jan 5, 2011 -- 143.8
Jan 15, 2011 -- 142.4
Jan 23, 2011 -- 142.0
SparkFriends

SparkTeams


This user doesn't belong to any groups

My Ticker:
current weight: 146.0


Recent Blogs:

Profile


Member Since: 7/14/2008

SparkPoints: 29,347

Fitness Minutes: 44,361

My Goals:
Half-marathon May 1 (Champaign, IL) 3:03:48

Short term goal: 138 lbs by Thanksgiving 2010

Mid term goal: Half marathon Spring 2011

Long term goal: 130 lbs

My Program:
420 cardio minutes a week

No eating after supper

Only eat at work what I bring in my lunch bag

Daily journaling about progress, or lack of

Personal Information:
Getting older every day and want to stay as young as possible as long as possible.

Profile Image