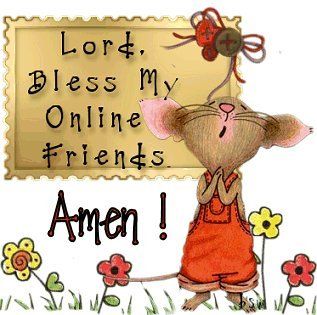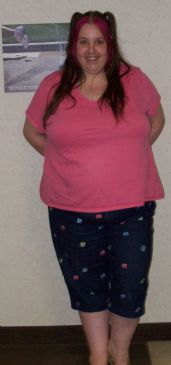 I have 10 pics in my gallery

Awards

LOSING THE LAYERS/ THIN GIRL IN PROGRESS
Depressed again....as usual but SMILING BIG to convince my brain I am happy. Been "off the wagon" for 3 years now, but not sure I'll be successful at climbing back on. Here's to hoping, planning, and DOING!
Positive thought and and an "I can do it" attitude!



~Never confuse a single defeat with a final defeat.
Taken from a sparky article.

~Things don't go wrong and break your heart so you can become bitter and give up. They happen to break you ...
Depressed again....as usual but SMILING BIG to convince my brain I am happy. Been "off the wagon" for 3 years now, but not sure I'll be successful at climbing back on. Here's to hoping, planning, and DOING!
Positive thought and and an "I can do it" attitude!



~Never confuse a single defeat with a final defeat.
Taken from a sparky article.

~Things don't go wrong and break your heart so you can become bitter and give up. They happen to break you down and build you up so you can be all that you were intended to be.~CHARLES "TREMENDOUS" JONES

~"There are only two options regarding commitment. You're either IN or you're OUT. There's no such thing as life in-between." ~PAT RILEY

~"A man who wants something will find a way; a man who doesn't will find an excuse."~STEPHAN DOLLEY JR.

~Remember to LIVE.
Taken from a sparky article


*OKAY, SO IF YOU ARE ON MY PAGE~ GO TO THIS SITE www.212movie.com/ AND WATCH THIS MOVIE. IT IS REALY SHORT, BUT SUPER DUPER POWERFUL!(YOU HAVE TO TYPE IT IN YOURSELF OR COPY/PASTE) I LOVE Y'ALL, SO JUST GO ALREADY!!

Thank you to KITTY5 for this link info.

~"When you have a great and difficult task, something perhaps almost impossible, if you only work a little at a time, every day a little, suddenly the work will finish itself."
Ė Isak Dinesen

SparkFriends

SparkTeams

My Ticker:
current weight: 350.0


Recent Blogs:

Profile


Member Since: 1/10/2008

SparkPoints: 8,334

Fitness Minutes: 2,790

My Goals:
1~ Work towards 18 1/2 C. Water Daily!





My Program:
Develop dedication despite lack of motivation!!!!!

Commit!!!! I'll be happier if I do!!!

Start Reeeeaaally small, cause obviously gung ho don't work for me!!!

Personal Information:
I am from Eugene, Oregon originally and am now living in Kansas.

Other Information:
Have a Tiggeriffic Day Ya'll!!! Thanx for stoppin' by.

Lisa

Profile Image