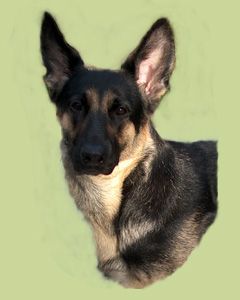 I have 50 pics in my gallery

Awards

A Little Bit at a Time.....
"A bear, however hard he tries,
Grows tubby without exercise...."
--A.A. Milne (regarding Winnie the Pooh)
(See blog entry called "Teddy Bear")
~~~~~~~~~~~~~~~~~~~~~~~~~~~~~~~~~~~~~~~~
About Me:
I am 55 years old. For most of my life, I was quite thin, but in the last 15 years, I have put on over 50 lb. It's been hard to adapt to the mind-set that I need to lose weight. I have been married to a wonderful, godly man for almost 7 years. I am a veterinarian ...
"A bear, however hard he tries,
Grows tubby without exercise...."
--A.A. Milne (regarding Winnie the Pooh)
(See blog entry called "Teddy Bear")
~~~~~~~~~~~~~~~~~~~~~~~~~~~~~~~~~~~~~~~~
About Me:
I am 55 years old. For most of my life, I was quite thin, but in the last 15 years, I have put on over 50 lb. It's been hard to adapt to the mind-set that I need to lose weight. I have been married to a wonderful, godly man for almost 7 years. I am a veterinarian (almost 30 years), in small animal practice. Currently, my husband and I are establishing a nonprofit organization to help financially strapped pet owners pay for life-saving emergency vet care. It is called the Veterinary Emergency Funding Mission, Ltd. (VEFM.org).
~~~~~~~~~~~~~~~~~~~~~~~~~~~~~~~~~~~~~~~~

"The LORD will perfect that which concerns me;" --Psalm 138:8a

"Whoever will not take time for prayer may as well give up all hope of obtaining the fullness of power God has for him. It is 'they that wait upon the Lord' who 'shall renew their strength'."
--R.A. Torrey

"But those who wait on the LORD Shall renew their strength; They shall mount up with wings like eagles, They shall run and not be weary, They shall walk and not faint."
--Isaiah 40:31

SparkFriends

SparkTeams

My Ticker:
current weight: 179.0


Recent Blogs:

Profile


Member Since: 3/7/2007

SparkPoints: 4,649

Fitness Minutes: 988

My Goals:
...to reach for small, achievable goals, the first of which is to lose 10 pounds in 5 months: August, 2009
...to be physically fit,
...to keep a sense of humor throughout the process,
...to assist & motivate others to achieve their goals, and
...to give glory to God.

My Program:
Revised 5/13/09:
...to log my food at least twice a week - target = 1400 to 1700 Cal/day;
...to increase my steps walked by 25 steps per day (using the pedometer);
...to get at least 30 min. of aerobic exercise per week;
...to do some type of strength training each day, rotating areas;
and
...to participate in the Spark community in a way that will encourage others.


Personal Information:
FAVORITE SCRIPTURE:
**The value of friends--Ecclesiastes 4:9-12
**Trusting God to guide me & to do what's best for me--
Psalm 37:3-5
Psalm 138:8a
Proverbs 3:5-6
James 1:5
**Encouragement--
Psalm 27:13-14
Isaiah 40:31
Micah 6:8
**How hardship can be good--
Romans 5:3b,4
Philippians 2:3,4

FAVORITE WEB SITES:
**Incredible pictures-http://hubblesite.org/gallery/
**On-line Bible, multiple translations, great search tools- http://www.biblegateway.com/
**On-line Parallel Bible-http://bible.cc/
**General sites for Christian information & devotionals-
http://www.gospelcom.net ,
http://www.crosswalk.com ,
http://www.ccel.org (Classic Christian writings--search tools)
**Christian Jokes, Funny Pictures, Cartoons-
http://www.cybersalt.org ,
http://www.reverendfun.com

Other Information:
You can also visit me on Facebook:
http://www.facebook.com/profile.php?id
=1496450003&ref=profile
==================
**If you extend your soul to the hungry and satisfy the afflicted soul, then your light shall dawn in the darkness, and your darkness shall be as the noonday. The LORD will guide you continually, and satisfy your soul in drought, and strengthen your bones; [Isaiah 58:10-11a]
----------------
Delight yourself in the Lord and He shall give you the desires of your heart. Commit your way to the Lord. Trust also in Him and He shall bring it to pass.
[Psalm 37:4-5]

Profile Image