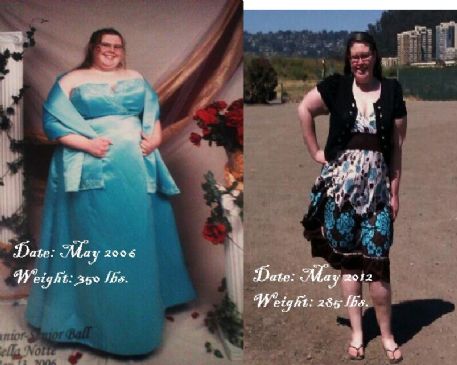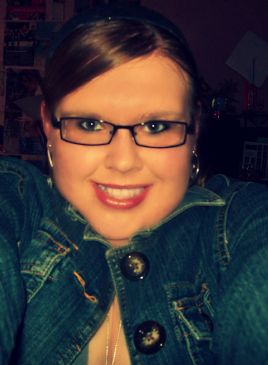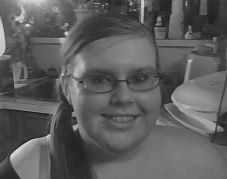 I have 11 pics in my gallery

Awards

Weight Loss Is Hard But I'm Determined, Willing, And Able
I'm a 25 year old female. I'm 5'11" and have had weight problems my entire life. I used to over eat, have bigger portions then what was needed, I used to only eat 1 large meal a day, ate a lot of fast food, would drink 3-4 sodas a day, and food was always pushed onto me.

I'm trying to lose weight for myself and my health. I've been on a diet and working out since March 2008. My goal is to reach my goal weight of 178lbs by January 2015.

I no longer drink sodas, I drink ...
I'm a 25 year old female. I'm 5'11" and have had weight problems my entire life. I used to over eat, have bigger portions then what was needed, I used to only eat 1 large meal a day, ate a lot of fast food, would drink 3-4 sodas a day, and food was always pushed onto me.

I'm trying to lose weight for myself and my health. I've been on a diet and working out since March 2008. My goal is to reach my goal weight of 178lbs by January 2015.

I no longer drink sodas, I drink a lot of water, I monitor my portion sizes, and I count my calories. I do have a sweet tooth so I am trying to control it.


~ Mending a broken heart is hard but losing weight is even harder. It takes will power, drive, love, determination, and a caring for ones self to better your mind, body, soul, and lifestyle. ~

~ My weight does not define who I am as a person. I am me even when I'm "fat" or "skinny". Nothing changes, just my weight and smaller clothes. ~

~ It's better to have loved then to never have loved at all. ~

~ Nothing in life is ever set in stone, only you have the ability to change it and make it the way YOU want to. ~

~ I do not tolerate disrespect, rudeness, or caddyness. I also do not tolerate emotional, physical, mental, or sexual abuse. I've been through it growing up and I refuse to take it now that I am an adult. I will not accept a man hitting me. If a man ever laid a hand on me or tried to I will be gone quicker than the energizer bunny on steroids. ~

~ I do not smoke. I do not do drugs of any kind. Never have and never will. ~

~ I only consume alcohol on rare occassions. ~

~ I love my family even though they are crazy, drive me up a wall, stress me out, and worry me to death. I have an extremely small family (2 uncles, godmother who isn't related by blood, a family friend who is like a mother, a 2nd cousin who I never see, and a cousin whom I just started making contact with. I'm some what close to my family but my uncles and I are complete opposites, I think due to the huge age gap. My uncles are 71 and 68 years old, they are my mom's brothers. ~

~ I never really knew my mom. I don't remember her. I don't remember her laugh, her smile, her smell, her touch, her love, or her voice. The only thing I remember is the day she died and I wish I didn't have that one single memory of her as it haunts me every single day. I miss her so much but yet I never knew her so I don't know exactly what I MISS but I guess I miss being loved and having a mother in my life. ~

~ Growing up without a mom was hard but it makes me who I am today. ~

~ The past is in the past. My past does not define my future. There are people in my past who will STAY in my PAST because there is a reason why they didn't make it to my future. ~

~ I was engaged at one point when I was 19. We dated for 2 years and were engaged for a year of those 2 years. I realize now that it was a MISTAKE so I've learned from it. ~

~ I don't exactly date much because the guys locally to me do not like bigger girls. They aren't worth my time if they can no accept me for who I am. My guy friends tell me all the time that my personality is attractive but my looks aren't. ~

~ I woke up one day and thought to myself "I'm FAT! I need to CHANGE this NOW." So here I am on sparkpeople trying to better myself. I don't want to be razor skinny, just a healthy weight that I feel comfortable at. ~

~ My uncle Lou has been sick for many years, since I was 8 years old. It's sad to watch someone slowly deteriate infront of your eyes. I love him more than anything in this world and it saddens me that someday I will have to say goodbye. But saying goodbye is something that needs to be done and letting go is a must. Sometimes I wish my uncles would just "let go" but I know they never will and I will always be that 5 year old little girl in their eyes. ~

~ My uncles are very over protective of me. I still live with them and help them with the bills and stuff around the house. They are intimidating to guys sometimes. Hmmm maybe that's why I'm single? haha... ~

~ I lost my job in June of 2008 and am still unemployed. Looking for a new job is hard but I'm determined to find something soon. ~

~ I don't want to be morbidly obese, obese, overweight, fat, skinny, thin, or anorexic. I justt want to be HEALTHY and healthy to each person is different and that's okay. ~

~ I am who I am. I will not change for anyone but myself. I love myself therefore I can love others. You must have love for oneself before loving someone else. ~

~ I'm too loving and giving for my own good. My heart is too big and I wear it on my sleeve. People tend to think I'm easily broken but I'm not, just easily hurt because I am a semi sensitive person. I put others before myself and it's time I put ME first ~


Current Status:


SparkFriends



SparkTeams



My Ticker:
Pounds lost: 164.6

Interact with LUCKYLISA12002







Recent Blogs:

Profile


Member Since: 2/27/2009

SparkPoints: 25,443

Fitness Minutes: 21,123

My Goals:
My goal is to be about 178 pounds by my next birthday which is in January of 2015. I want to be healthy and comfortable with my weight and who I am.

My Program:
I drink 8 glasses of ice cold water a day, I count my calories and allow myself on average 1300 calories a day. I work out everyday for about 45 minutes to an hour.

Personal Information:
I'm from California. I'm 26 years old and have had weight problems since I was really small. My family has always had weight on them and my mom died from being obese. She had a heart attack at 38 years old and it scares me everyday that I'll end up like her. I'm very determined to lose the weight for myself and to better my health.

Other Information:
I enjoy reading, writing poetry, taking pictures, listening to music, watching tv, watching movies. going out to eat, going out with friends, grabbing a few drinks, and just having fun/enjoying life.

Profile Image