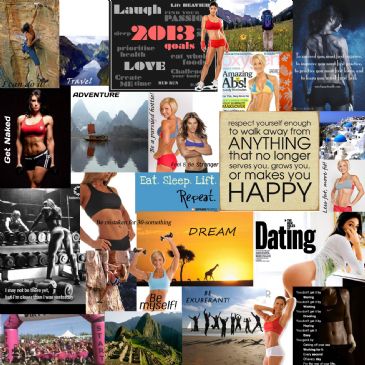 I have 8 pics in my gallery

Awards

Just Gotta Be Me
After yo-yoing a bit in 2013 (down to my 20-year low and then back up 10 pounds HEAVIER than I was at the beginning of the year), 2014 will be back to the programs that worked for me and working on healthier maintenance habits (i.e. NEVER stopping or taking a break). It will be a more introspective year as I will focus on QUALITY relationships with more healthy-minded people.
~~~~~~~~~~~~~~~~~~~~~~~
After a good start in 2012 of revealing "the REAL me," 2013 will be a continuation ...
After yo-yoing a bit in 2013 (down to my 20-year low and then back up 10 pounds HEAVIER than I was at the beginning of the year), 2014 will be back to the programs that worked for me and working on healthier maintenance habits (i.e. NEVER stopping or taking a break). It will be a more introspective year as I will focus on QUALITY relationships with more healthy-minded people.
~~~~~~~~~~~~~~~~~~~~~~~
After a good start in 2012 of revealing "the REAL me," 2013 will be a continuation of healthy habits to see how far I can go. It will also be a year of moving out of my comfort zone with relationships, career, and communicating in general.
I do well when I focus internally, but its a little harder for me in the outside world. This year I will try to balance a little more of each.

~~~~~~~~~~~~~~~~~~~~~~~~~~~~~~~~~~~~~~
2012 has been the start of not "the new me", but in fact, "the REAL me." After several years filled with health issues and relationship implosion, I finally found the road back to me. SparkPeople has been a big part of that.
I rejected the idea that the person I didn't recognize in the mirror was who I was. I rejected the idea that I was too old, too frail, or too tired to do the things I used to love: hiking, dancing, climbing, trekking, travelling.
My goal was to just feel like myself again and look like myself again.
I made travel plans, joined hiking groups, and started learning better healthy practices. Cooking even (something I never did before).
My major victory AND motivation to keep going was a program I followed from BodyBuilding.com. Jamie Eason (a fitness model) had a regimented 12-week training program called LiveFit. This has weight training and diet components to it. I completed the program, with the support of a great SparkTeam, seeing amazing results for such little time. This not only gave me strength, stamina, and the smaller body I used to have-- but actual HOPE that I CAN be the person in my mind's eye. I CAN do the things I "used to" love to do. and I'm not going back.
There's more to be done, but now I know I am in control of it. Its MY choice. And I choose ME.

Come visit at the LiveFit team: http://teams.sparkpeople.com/jamieeasonliv
efit
SparkFriends

SparkTeams



Interact with LOWFATFOODIE






Recent Blogs:

Profile


Member Since: 9/20/2010

SparkPoints: 38,197

Fitness Minutes: 50,958

My Goals:
Drop 2 dress sizes by May.

Drop at least 1 more size by end of June

Be able to wear all the tiny clothes in my

Get down to "fit" BF%: 21-24%

Do five pullups

Be BACK in bikini shape by summer 2014.


My Program:
"Clean, Lean, and Green"

Doing another round of Jamie Eason's 12 week LiveFit program in 2014. Leading the Sparkteam:
http://teams.sparkpeople.com/jamieeaso
nlivefit



Personal Information:
California girl with Michigan roots.

Love golf, hiking, traveling, rock climbing, hip hop, photography, big dogs, sailing, dance, music, art, and my family.


Other Information:
SWEAT is just fat CRYING

History is not destiny.

Profile Image