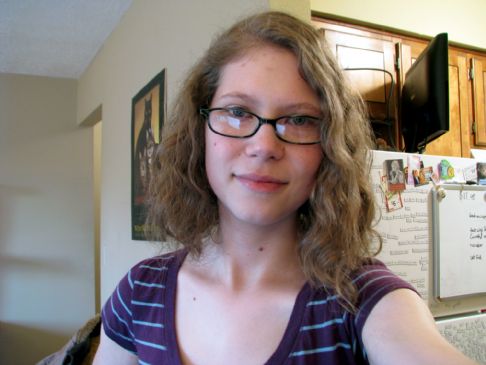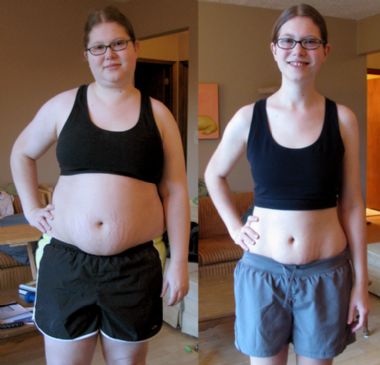 I have 36 pics in my gallery

Awards


Maintaining a 100-pound loss
Hi! I'm a 27-year-old chick, 5'4" tall, with three amazing cats. My great loves include writing, web design, cat petting, coffee, Tegan & Sara, feminism, singing, reality TV, and Panda Express.

I joined Spark in September of 2010 and by December of 2011, I had lost 100 pounds. I'm now mostly maintaining!

UPDATE, November 2013: my weight has crept up to 129, so my new goal is to lose 10 lbs or so by mid-March.

I don't eat clean and I don't run marathons. ...
Hi! I'm a 27-year-old chick, 5'4" tall, with three amazing cats. My great loves include writing, web design, cat petting, coffee, Tegan & Sara, feminism, singing, reality TV, and Panda Express.

I joined Spark in September of 2010 and by December of 2011, I had lost 100 pounds. I'm now mostly maintaining!

UPDATE, November 2013: my weight has crept up to 129, so my new goal is to lose 10 lbs or so by mid-March.

I don't eat clean and I don't run marathons. I do not believe in "falling off the wagon," "cheating," good/bad foods, deprivation, guilt, or doing things you don't want to do.

I lost the weight by spending 4-8 hours per week on my elliptical in my kitchen, plodding along at my own pace and watching reality TV. I also kept my calories between 1200 and 1600. Now that I'm maintaining, I'm working out less and eating more.

THE LONG VERSION:

I was very skinny for most of my life, but I gained some weight in college, and was just barely "overweight" when I graduated. I gained 70 pounds in the year after I graduated, and my highest known weight was 220. It freaked me out and I tentatively set out to do something about it by acquiring an elliptical in June 2010.

For 3 months, I used the elliptical almost every day. But by the end of summer, I had lost only 5 lbs. At that rate, it would take me approximately 5 years to get to my goal weight.

I was about to give up. The universe was proving me right. All the stuff I'd heard about weight loss was true; it really WAS impossible.

But... I hadn't changed my eating habits. So as a last-ditch effort, I looked up calorie counting services, and that's when I found SparkPeople. I counted my calories and continued with the elliptical. I was 214 lbs when I started Spark on September 26th, 2010. Less than a week later, I was 211.

Once I saw that something was actually WORKING, I was in it for the long haul. Nearly every single week since I started Spark, I lost weight. Yes, including holidays, getaways, and even a trip to Maui! I achieved a 100 pound loss in December of 2011 and have been maintaining since then.

I believe that the "secret" to weight loss is doing it your own way. Eat what works for you and work out in a way that works for you. For me, this involves steady but not exhausting workout sessions on my elliptical, and eating whatever I want as long as I stay in my calorie range most of the time.

Blog about my workout space/technique:
http://www.sparkpeople.com/mypage_public
_journal_individual.asp?blog_id=4237059

Why I thought I couldn't do it... until I did:
http://www.sparkpeople.com/mypage_public
_journal_individual.asp?blog_id=4197216

91 pounds lost blog:
http://www.sparkpeople.com/mypage_public
_journal_individual.asp?blog_id=4479245
SparkFriends

SparkTeams

My Ticker:
current weight: 151.2

Interact with LOVEUNDERLINED







Recent Blogs:

Profile


Member Since: 9/26/2010

SparkPoints: 29,399

Fitness Minutes: 32,965

My Goals:
—Lose 100 pounds.
—Eat better.
—Work out 3x/week at least.
—Drink water!
—Learn to like black coffee.
—Drink less alcohol.
—Learn healthy recipes.

My Program:
—2 hrs on the elliptical 3-4x/week
—Stay in calorie range daily
—Drink 8+ cups of water daily
—Enjoy whole wheat versions of things
—Try new recipes
—Drink black coffee?!

Personal Information:
I'm a 25-year-old chick with three amazing cats. My great loves include writing, web design, cat petting, coffee, Tegan & Sara, feminism, singing, reality TV, and Panda Express.

Other Information:
REWARDS (still haven't done any of them, haha):

195 -- Movie at the theater
180 -- Trip to the zoo
165 -- Surprise day with boyfriend
150 -- Day trip
135 -- Horseback riding or a massage
120 -- Night trip (skating rink?!)
Weight off for 6 months -- New elliptical
Weight off for a year -- New couch/loveseat

Profile Image