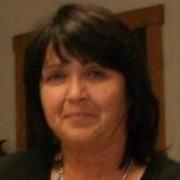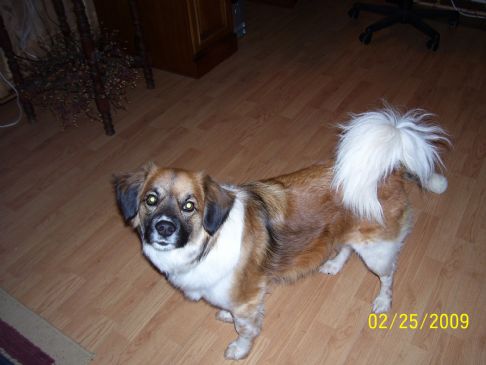 I have 17 pics in my gallery

Awards


Retired ..and Loving it..
Hi, Everyone..My name is Cheryl and I'm from Eastern Kentucky..Lived on a farm most of my life and enjoyed the hard work and open spaces of farm life.

I retired Sept. 1, 08 at age 52. Before I retired I made a promise to myself, some way I was going to try again and this time succeed at weight loss and work hard to get it done, and keep it off.

I feel like I have been on a diet all my life, and have tried every weight loss program, with some success, then turn ...
Hi, Everyone..My name is Cheryl and I'm from Eastern Kentucky..Lived on a farm most of my life and enjoyed the hard work and open spaces of farm life.

I retired Sept. 1, 08 at age 52. Before I retired I made a promise to myself, some way I was going to try again and this time succeed at weight loss and work hard to get it done, and keep it off.

I feel like I have been on a diet all my life, and have tried every weight loss program, with some success, then turn right around and gain every pound back, plus more.

This time was going to be different, I made up my mind... I was going to do it ....with a promise ..and my mind set ....and the help of my friends ...and the Lord ...I am once again on my way.....to a Happier and Healithier me.
Spark People makes it a lot easier..I am very competive, and when I notice everyone was working hard and racking up all these fitness minutes, I knew I had to get moving at something, I just didnt know what.

I found spark people in May 09, but I was unable to actually start my journey until July..so thats when I really started my JOURNEY OF LIFE

I added a friend who inspiried me, she enjoyed hiking, so I said..I can do that..but I have to learn to walk first. I started my Journey I weighed 251 lbs., at one point I had reached 263 lbs. I could bearly walk to the mailbox and back with out gasping for breath.

July 20th I started walking, 1/2 a mile at a time/ out my back door.
I kept walking until I could achieve 5 miles a day.
Then I started incorporating hills in to my walks.
I made a daily goal rain or shine, snow or frost, 120 minutes a day walk, hike, or golf,,what ever I could do to get in 120 min. of walking a day.

1/1/2010 I had lost 50 lbs.
5/2/2010 I have lost 70 lbs.
8/30/10 I have lost 74 lbs

I am still achieving my daily goal, I also have a part time job, 4/10, at a KOA Camp ground, ..I love it..most all the work is fitness related, landscaping, heavy cleaning, mowing, weedeating, digging ditches, and planting trees, painting, this coming spring I will be cutting out a walking trail for the campground .... it's within 3 miles of my home, so I can walk to work, get my work done and walk back home if I like. Today..5/13/2010 while at the KOA ..I worked and walked almost 20 miles, mowing, and weedeating.. talk about burning the calories.

I strap on my trusty pedometer and my IPOD and take off with my little buddy Sam..when I'm not working, we hit the hills or the trails or I meet some of my friends at my favorite golf course, while everyone one else rides in a cart I grab my clubs and take off walking, Sam loves to locate my golf ball for me.

I must say ..Thank You..Spark People and all My wonderful Spark Friends who encourage me every step of the way, have helped make this Journey of Life possible. My family and my friends, and the Love of God, I dedciate my Journey.

Thank the Lord for the Blessing

Cheryl / Looseingit

p.s.
I am Sunday School Teacherin a small country church , for a small group of 1st,2nd, and 3rd graders.. nothing like teaching children about the Love of Jesus.


263/ highest

Starting weight
with SP
7/21/09 -251
8/31/09 - 18lbs
9/28/09 - 23lbs
10/26/09 - 32lbs
11/29/09 - 41lbs
12/28/09 - 49lbs
1/25/10 - 54lbs
2/22/10 - 58lbs
3/29/10 - 63lbs
4/26/10 - 66lbs
5/29/10 - 73lbs
6/ /10 - 73lbs
7/ 10 - 73lbs
8 / 30/ 10 - 74 lbs
9/ 30/10 - 74lbs
10/31/10 74 lbs
11/30/10- 74 lbs
12/31/10 -74lbs
1/30/11-74lbs
Stuck but still walking



SparkFriends

SparkTeams



My Ticker:
July Minutes: 375


Recent Blogs:

Profile


Member Since: 5/21/2009

SparkPoints: 74,579

Fitness Minutes: 113,154

My Goals:
Some of my goals..
To achieve to be active, healthier and happier
Active daily
drink water
eat veg/fruit

climb the water tower hill 7/31/ 2010

8/1/2010 New Challenge goal weight by Thanksgiving 2010 -plateau still hanging on

New goal- trade bad habits for Healthier ones
1. No eating at the TV or computer. done
2. Kitchen is shut down after supper. done
3. Limit cafeine. done
4. Eat 5-6 small meals a day.
5. slow down
6. New plan ...breaking a plateau with more veggies and protein, serving size matters. 12/10
Dont ever give up!!

Take a walk with the Lord everyday

My Program:
What I am doing to meet goals...
Praying
Eating right
Walking /Hiking
Golfing
Jogging a little
Making daily goals
Getting motivation from my Spark Friends

Personal Information:
I am from ..
Carter County
Retired State Gov. 08

1st 5 K - 5/29/2010-
1 st 10 K Thanksgiving 2010 Turkey Trot
2011- Relay for Life




Other Information:
And I love.. Going to Church
Love teaching children about the Lord.
Singing In our Church Chior
Psalm 23:1 THE LORD is my shephard; I shall not want









Profile Image