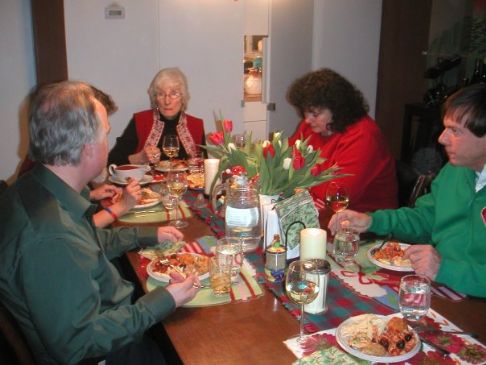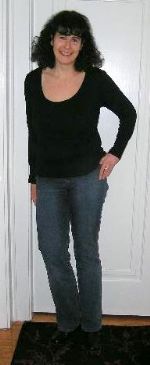 I have 21 pics in my gallery

Awards

And now for something completely different...
September 2013:
Here I am again, a repeat Sparker since 2006. I did lose 30 of the 50 pounds I wanted to lose since my last update, but then my weight loss stalled completely. After frustrating months of getting nowhere, along came stress in the form of work insanity and a kitchen remodel. From May to September I managed to regain 25 of the 30 pounds I lost. :(

So I'm back at it, but trying a completely different tactic. Since I was finding my workouts burdensome, I am ...
September 2013:
Here I am again, a repeat Sparker since 2006. I did lose 30 of the 50 pounds I wanted to lose since my last update, but then my weight loss stalled completely. After frustrating months of getting nowhere, along came stress in the form of work insanity and a kitchen remodel. From May to September I managed to regain 25 of the 30 pounds I lost. :(

So I'm back at it, but trying a completely different tactic. Since I was finding my workouts burdensome, I am following a very low-calorie, low-carb plan that is similar to Ideal Protein. I say similar because I refuse to pay hundreds of dollars for their coaching when I have Sparkpeople and the internet to help guide and support me. So far I am very, very happy with this plan; no rigorous working, a simple and easy food plan, and I'm dropping weight at a reasonable clip. So far down 10 pounds after only two weeks!

The plan is to get to my target weight and then follow the different phases to add back in healthy carbs and more aerobic exercising. I still see lots of challenges for me with maintenance. I must find a way to make my workouts more enjoyable, and need to work on the emotional/stress triggers. But I'm also hoping to find a way to maintain that isn't as burdensome and works with my life as it is now.

My progress:
09/29/2013: 209.0
10/06/2013: 200.5
10/13/2013: 198.9
10/20/2013: 194.6
10/27/2013: 192.6
11/03/2013: 187.4
11/10/2013: 187.3
11/17/2013: 185.3
11/24/2014: 183.4
12/07/2013: 180.9
12/14/2013: 178.0
12/22/2013: 175.2
01/12/2014: 170.7
01/18/2014: 170.3
01/26/2014: 168.4
02/01/2014: 166.1
02/09/2014: 167.1 (+.1)
03/21/2014: 157.7
03/30/2014: 156.8
SparkFriends

SparkTeams



My Ticker:
September Minutes: 0


Recent Blogs:

Profile


Member Since: 2/22/2006

SparkPoints: 67,948

Fitness Minutes: 50,319

My Goals:
Lose two-three pant sizes. Currently about a size 12-14 and would like to return to April 2010 weight/size, which was an 8-10 (depending on manufacturer).



My Program:
Get back to April 2010 weight/size by following the Ideal Protein protocol.

Personal Information:
53yo; divorced with one (mostly) delightful 16yo girl; living with her, my fiance and 3 rescue kitties.

Profile Image