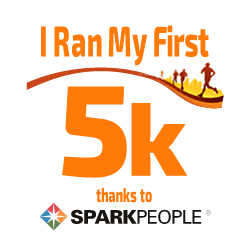 I have 48 pics in my gallery

Awards


Never Ending Journey
THE C.A.M.O. COMMITMENT

I AM C.A.M.O.!!!
I will hit the ground hard and push myself to better myself and to achieve my goals.

I will not be stopped by obstacles, I see issues and problems as something to overcome. When I stumble or fall down I will pick myself back up and move forward again.

I will not settle for easy or good enough. I will challenge myself to do something I have not been able to do before.

I will celebrate my ...
THE C.A.M.O. COMMITMENT

I AM C.A.M.O.!!!
I will hit the ground hard and push myself to better myself and to achieve my goals.

I will not be stopped by obstacles, I see issues and problems as something to overcome. When I stumble or fall down I will pick myself back up and move forward again.

I will not settle for easy or good enough. I will challenge myself to do something I have not been able to do before.

I will celebrate my successes both big and small. I understand each step forward, no matter how small, will add up to make me a tougher athlete with more endurance and strength.

I will continue to improve my knowledge about what works for ME to lose weight/maintain that loss, including healthy eating, exercising, and a healthy lifestyle, understanding that we are all individuals.

I will work to hone the skills that make me C.A.M.O., knowing the elite are not made overnight.

I understand to achieve my goals, I need to have a battle plan, move forward, and regularly review my progress, making any needed adjustments over time.

I am on this tour of duty with my fellow C.A.M.O. teammates and I understand the value of comradeship. While I am more likely to be out exercising or creating healthy meals, I do check in regularly knowing that there is strength in numbers.

I share my successes, big and small, and I derive encouragement and motivation from my fellow C.A.M.O.�s successes.

At times C.A.M.O.s discuss battle plans and insights, always focusing on how we can understand the terrain and reach our goals, but often more extensive discussions are done in another forum specific to that topic.

We are positive about our journeys, we know there will be battles but we are not alone - many of our fellow C.A.M.O.s have either fought that battle before, are fighting it now, or will be fighting it in the future. Together we support and encourage each other.

We are all on this march together and together we will succeed!
Because WE ARE C.A.M.O.!!

I made the 2 year mark its been a struggle but at 2 years of maintenance I am feeling more confident that I can do this Never have I stayed at target weight this long in the pass it would only take 6 months and I have to start over. I am still working out the kinks but there is no turning back for me.

Next two 5k June 8th for youth at risk and Sept 14th Healthy Start 5K for healthy babies.

Then the big on in October 26th Bride of Frankenfooter

"Life isn't about finding yourself. It's about CREATING YOURSELF " George Bernard Shaw

SparkFriends

SparkTeams


Recent Blogs:

Profile


Member Since: 10/9/2009

SparkPoints: 91,413

Fitness Minutes: 68,939

My Goals:
Get to a healthy Body Fat % tighten and tone this body and better cardio conditioning. Goal weight may change nothing is written in stone

1st Jog 1 mile under 15 minutes on treadmill must have met time for a whole month New workout outfits Goal met Feb 2013

2nd Run my 1st Earth Day Relay for Life 5K Sleep in one morning Goal met April 20th 2013

3rd Jog 1 mile under 14 minutes on treadmill for a whole month night of movie & popcorn at home (April 20th) Goal met End of Mar 2013

4th Jog 1 mile under 12 minutes for a whole month new NOOK Book

4th 28% Body Fat A movie night & popcorn

5th RunHealthy Start 5K Sept 14th Sleep in late one morning

6th 26% Body Fat Determined by WW Scale New book for my NOOK)

7th 4th Annual FrankenFooter 5K Oct 26 Sleep in Late on morning

8th 24% Body Fat Determined by WW Scale to be decided reward.

My Program:
Strength train 2 times a week beginners runners workout. Cardio 3 times x a week for at least 40 minutes doing / using Treadmill Zumba, ,or the elliptical and or ARC Trainer. With one day jogging at the park.

When choosing what to eat make the best choice possible from what is available. Nothing complex just keeping it simple - small changes that I will be able to carry with me for the rest of my life. (High protein lower soduim and high fiber foods)

Personal Information:
My name is Linda and I am single with no children I do have pets dog 2 cats and parrot work part time as cashier

Next 5K June 8th RAP 5K for youths at Risk and Sept 14th Healthy Start 5K



Other Information:
I enjoy reading books by Beverly Lewis, Nicholas Sparks, Connie Mae Fowler. Favorite new TV show Dallas

Working on my genealogy, listening to music going on walks with my dog tyson



Profile Image