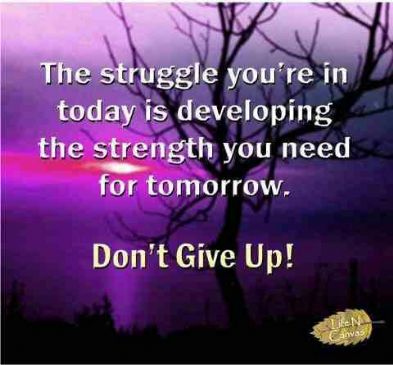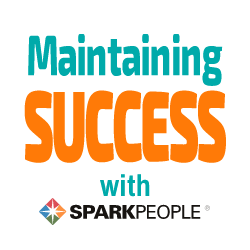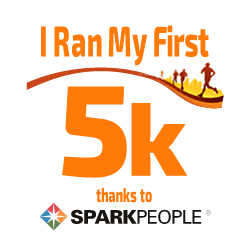 I have 45 pics in my gallery

Awards


A Never Ending Journey To A Healthier Me
I made the 2 year mark its been a struggle but at 2 years of maintenance I am feeling more confident that I can do this Never have I stayed at target weight this long in the pass it would only take 6 months and I have to start over. I am still working out the kinks but there is no turning back for me.

Next two 5k June 8th for youth at risk and Sept 14th Healthy Start 5K for healthy babies.

Then the big on in October 26th Bride of Frankenfooter

Commitment ...
I made the 2 year mark its been a struggle but at 2 years of maintenance I am feeling more confident that I can do this Never have I stayed at target weight this long in the pass it would only take 6 months and I have to start over. I am still working out the kinks but there is no turning back for me.

Next two 5k June 8th for youth at risk and Sept 14th Healthy Start 5K for healthy babies.

Then the big on in October 26th Bride of Frankenfooter

Commitment to 5% challenge : I will exercise 3 day a week ( minimum ) for at least 40 minutes for the 56 days of the challenge. I will eat in moderation watch calories and portion sizes. On my Team page I will record my daily exercise and Living the Good Life Points, and on Saturdays I will weigh in and record it. I will participate in the weekly challenges to the best of my abilities. I will check in with my team daily and leave a comment on the Discussion Board. I Promise to be an active member of my team. I will read and comment on blogs as I have time.

Time for an Update : We will be coming into the New Year shortly and I will have a new game plan to kick off the year. This year challenges will be numerous I'm sure of. My page will be simple just give a little back ground on me. Will post blog aobut new goals & action plan.

I am now in the second part of this life long journey which began back in May 2011 that is when I reach my original goal weight of 142 . I have been pretty much been maintaining this weight since then. My body seems to be happy & healthy at this weight so why mess with success at this point. New Primary Care Doctor has other ideas Where did I begin at : Back in 2004 I was a whooping 208 pounds, I have lost between 60 and 66 pounds. Which was my all time heaviest I ever had been.

I now have the tools and resources to make this a life time change. This was the part of the journey is where I need concentrate on building muscles. Tighten & tone this body up.

Medical issues that I have to deal with is rheumatoid arthritis. I do not take any medication for my rheumatoid arthritis weight control is very important for my RA the less weight I carry the better it is for my joints.

My eating habits have change I now eat things I would only touch in my dreams - I still have a long way to go for improvement in this area.

I really enjoy and look forward to my work outs - whether its at the gym , or Zumba class, and or working out at home- I am sleeping better at nights for the most part - I enjoy more energy - I have less pain from my rheumatoid arthritis.

Making small changes do add up to big results. So far I have lost 29.33% of my body weight, Slow & steady wins the race every time.

"Life isn't about finding yourself. It's about CREATING YOURSELF " George Bernard Shaw



Current Status:


SparkFriends

SparkTeams



My Ticker:
156 Days until: Bride of FrankenFooter 5K


Recent Blogs:

Profile


Member Since: 10/9/2009

SparkPoints: 78,736

Fitness Minutes: 54,932

My Goals:
Get to a healthy Body Fat % tighten and tone this body and better cardio conditioning. Goal weight may change nothing is written in stone

1st Jog 1 mile under 15 minutes on treadmill must have met time for a whole month New workout outfits Goal met Feb 2013

2nd Run my 1st Earth Day Relay for Life 5K Sleep in one morning Goal met April 20th 2013

3rd Jog 1 mile under 14 minutes on treadmill for a whole month night of movie & popcorn at home (April 20th) Goal met End of Mar 2013

4th Jog 1 mile under 12 minutes for a whole month new NOOK Book

4th 28% Body Fat A movie night & popcorn

5th RunHealthy Start 5K Sept 14th Sleep in late one morning

6th 26% Body Fat Determined by WW Scale New book for my NOOK)

7th 4th Annual FrankenFooter 5K Oct 26 Sleep in Late on morning

8th 24% Body Fat Determined by WW Scale to be decided reward.

My Program:
Strength train 2 times a week beginners runners workout. Cardio 3 times x a week for at least 40 minutes doing / using Treadmill Zumba, ,or the elliptical and or ARC Trainer. With one day jogging at the park.

When choosing what to eat make the best choice possible from what is available. Nothing complex just keeping it simple - small changes that I will be able to carry with me for the rest of my life. (High protein lower soduim and high fiber foods)

Personal Information:
My name is Linda and I am single with no children I do have pets dog 2 cats and parrot work part time as cashier

Next 5K June 8th RAP 5K for youths at Risk and Sept 14th Healthy Start 5K



Other Information:
I enjoy reading books by Beverly Lewis, Nicholas Sparks, Connie Mae Fowler. Favorite new TV show Dallas

Working on my genealogy, listening to music going on walks with my dog tyson



My Community Journal:
Engine All Revved Up And Ready To Begin VOOM-VOOM

Profile Image