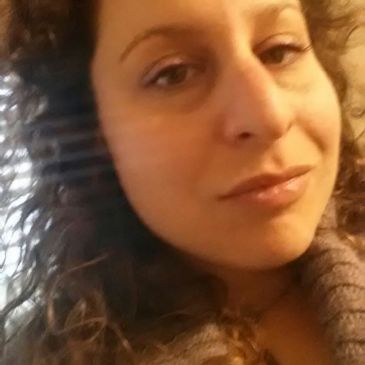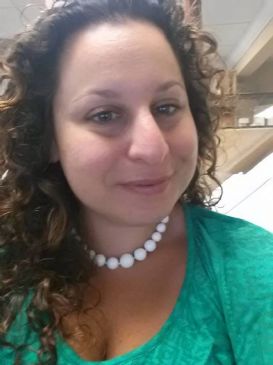 I have 3 pics in my gallery

Awards

Journey to Find My(skinny)self..
So.. Hi. I got lost for a while there while falling in love and starting a new life. I gained a little back during the adjustment, and trying different medications has been difficult with various side effects, one of which helped me gain 7lbs back.. so, with the help of Sparkpeople I'd like to get back to where I was and better. One step at a time.

7/21 day 11 - no weigh in - I've been having a great time with P, going to the beach and enjoying each other, letting go of the past ...
So.. Hi. I got lost for a while there while falling in love and starting a new life. I gained a little back during the adjustment, and trying different medications has been difficult with various side effects, one of which helped me gain 7lbs back.. so, with the help of Sparkpeople I'd like to get back to where I was and better. One step at a time.

7/21 day 11 - no weigh in - I've been having a great time with P, going to the beach and enjoying each other, letting go of the past and things that don't matter. It's helping to ease my stress, and move forward.
7/18 day 8 - 173 It's been a rough week or so.. I'm feeling the effects like a hangover. I hope the fog lifts and my simple life full of love returns in a perfect way.
7/16 day 6 - 173 I'm shocked how fast these first few lbs fell off. I guess it was mostly stress and water weight. I have a lot of stress in my life right now, and I'm not in the mood for eating.. that could be it also. This stress too will pass.
7/10 day 1 - 177 I'm doing it again, I ate well today, I really want ice crem, but I'm going to resist it. I had healthy meals so far, I'm going to finish out today with pride in my willpower.
July 2014

12/7 week 21 - 170.6 - 22 lbs and going strong. I don't feel flabby or tired. I love PTF, it saved my skinny butt.
December 1013
11/13 week 18 - 172.6 - This day marks 20lbs!!
11/12 week 18 - 173.8 - I couldn't be happier today. I got a new job offer to make more money, and I lost some ugly fat!
11/1 week 16 - I'm not losing, not gaining.. I'm ok with that.
November 2013
10/21 week 15 - 15 weeks and 18 lbs, if you asked me 16 weeks ago is it was possible, I would have said I'm doomed to be a fatty.
10/19 day 102 - 175.4 - WOW!! Eating amazing good food and dancing like a fool I lost 18lbs!!
10/1 day 84 - 177 - I feel amazing, pulling out some cute clothes I haven't fit into in a long time. I have a new confidence!
October 2013
9/26 - day 78 - 177 - I am learning so much about myself, and looking great doing it!!!
9/20 - day 72 - 179 - As it's getting chilly outside I broke out the turbo-fire tapes.. I'm excited to kick some butt.
9/18 - day 70 - 179 - Another round of PTF ordered, I as becoming more in touch with myself and learning about acupressure and chakras.
9/16 - day 68 - I had a revelation today, more pieces are making sense, one emotional step in the right direction.
9/9 - day 61 - 180 - Odd numbers usually describe me best, however, this even number on the scale made me smile today!!
9/5 - day 57 - 181 - Maybe this time I wont go way up before coming down again? That would be nice!
9/3 - day 55 - 181 - I love seeing numbers I haven't seen before. I have a new dress to wear today, I always wear something new on the first day of school.. I'm not in school, you say? Who cares... it's a new dress!!!
September 2013
8/29 - day 51 - I ran again yesterday, maybe I shouldn't have done that? People are starting to take notice of my weight loss, even if the scale isn't. I feel confidant and that is showing.
8/27 - day 49 - I'm having a very dark day, going through some deep stuff, decided to start running therapy to get through it. Run/Walk at least 3 miles.
8/25 - day 47 - I haven't weighed in, been cheating a little, going to be really good and weigh in again Wednesday. I don't think i gained, but not lost either.
8/22 - day 44 - 182 - On the move again!!
8/17 - day 39 - I feel very healthy today, and my skirt looks better over my belly than it has in a long time.
8/16 - day 38 - 184 - Ok, this is better. Funny, my hands seem to be getting skinny, what about my butt?
8/15 - day 37 - 186 - What happened? I'm being good.. Why have I been set back? Lets see what happens tomorrow.
8/14 - day 36 - I seem to have hit a wall.. but I keep trying for my next goal to get under 180.
8/10 - day 32 - 183 - GOAL!!! 10# What a feeling!!
8/8 - day 30 - 184 - I was brave enough to get in the scale today, and I'm one more down! I feel good in my jeans, I see my hips slimming, and my cute dimples making a comeback.
8/7 - day 29 - 1--# - I haven't weighed myself in a few days, I'm not too far off track but I don't think I've lost anything. I'll check the scale again in a few days.
8/4 - day 26 - 185# - After an active day yesterday, I weigh less today, that feels so good.
8/2 - day 23 - 186# - I'm wearing a dress I bought a few years ago to wear at my graduation, I was 153# lean after running a half marathon, I'm not there yet, but this dress looks so sexy today. I feel amazing.
8/1 - day 22 - 187# - I put on a skirt today that was tight 2 months ago, it's kinda puffy and big, I'll get one last season out of this one.
August 2013
7/27 - day 17 - 188# - I'm really getting the hang of this, my cravings for sugar have diminished, and my size 12 pants are fitting comfortably again... bye bye 14!!
7/19 - day 9 - 189# - The scale is on the move!! Following the plan with no issue, had some drinks with sugar, prob not a good idea :(
7/13 - day 3 - 191# - weight moving down!! The food is really good. This could work!
7/11 - day 1 - 193# - My food arrived, I'm still not sure about this, but willing to try.
July 2013

SparkFriends

SparkTeams



My Ticker:
current weight: 173.0

Interact with LITTLEBRUNO







Recent Blogs:

Profile


Member Since: 3/6/2012

SparkPoints: 3,974

Fitness Minutes: 1,243

My Goals:
Lose 61# and get to my ideal healthy weight of 132#... I can't wait to see what this cute curvy body looks like under the fat.

193
191=2
189=4
188=5
187=6
186=7
185=8
184=9
183=10!!!!!!
182=11
181=12
180=13
179=14
177=16
175=18
174=19
173=20!!! (Hi 20lbs, I'm back!)

My Program:
I am eating according to the Personal Trainer Food plan.

Meat, eggs, nuts, CHEESE, an apple a day, plenty of veggies and salads.

Profile Image