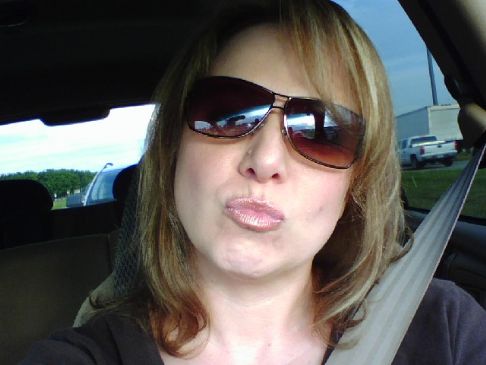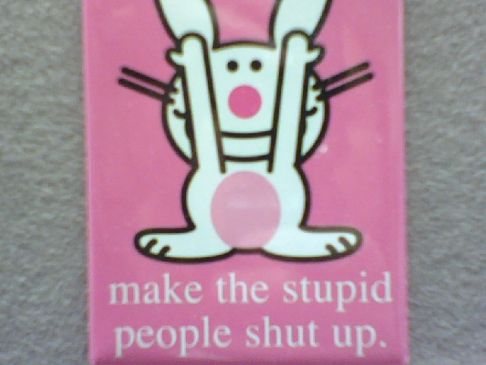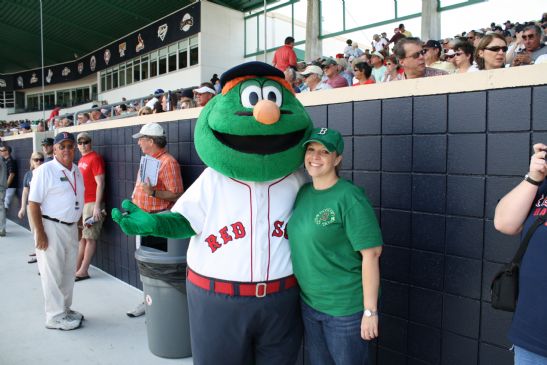 I have 18 pics in my gallery

Awards

I am thankful everyday for this amazing life
"Running is a pain in the @$$ - but it sure gives me a nice one!"

"The woman who follows the crowds will usually go no further than the crowd. The woman who walks alone is likely to find herself in places no one has ever been before" Albert Einstein

I love SP - I would love for you to add me and we can support each other. That sounds SO FRIGGIN CORNY but it's true. I have a wonderful family, 2 great bonus kids, and am finally working a shift that doesn't include ...
"Running is a pain in the @$$ - but it sure gives me a nice one!"

"The woman who follows the crowds will usually go no further than the crowd. The woman who walks alone is likely to find herself in places no one has ever been before" Albert Einstein

I love SP - I would love for you to add me and we can support each other. That sounds SO FRIGGIN CORNY but it's true. I have a wonderful family, 2 great bonus kids, and am finally working a shift that doesn't include getting home when it's way past O'dark30. I LOVE my job - sometimes it takes everything I have and then some. I am a Victim advocate for a S.O. and if you want to know more feel free to ask. I usually don't tell people what I do because noone wants my job and noone really understands it but others in the LEO world. I am trying to break out of that bubble and SP is one way to meet others. I have a weird/quirky sense of humor and find myself laughing when it's soooo not appropriate. Like at the movies, in restaurants, in WAL-MART~~ And I get the nervous giggles... did I mention I can be inappropriate?? Oh and I am convinced noone reads my blogs or this page. :)
SparkFriends

SparkTeams

My Ticker:
current weight: 201.0


Recent Blogs:

Profile


Member Since: 12/4/2008

SparkPoints: 13,043

Fitness Minutes: 4,053

My Goals:
TO DO:
*Weigh myself and see this: 179 ~ **DONE!! 12/01/12!!

*Get to my next 10% mark of 176.4 ~~ I will have lost 30% of 242 pounds... My starting weight in '04

* Lower my BMI to below 30

*Run the Everest Challenge at Disney
**This will have to wait till 2013**

*Run a half marathon at Disney ~ Because I want that princess medal!!


***HAVE DONE!!!***
*Lose 20 pounds - I DID IT!! 01/15/10

*Do Crossfit~ done 03-22-10 ~ isn't for me but I did accomplish a goal!!

*Get engaged: 01/05/10 Ok i added that just because I am so happy. It really wasn't a goal since I didn't know it was coming!

*Get married :) :) :)
06/19/10

*Run the Disney Family Fun 5k in February 2011
DONE!! 02/26/2011





My Program:
Don't eat fast food

Sparkpeople~ Sparkpeople~ Sparkpeople!!!

Don't be so hard on myself.

Learn to make better choices.





Personal Information:
I live in Florida.... :)

"They take pictures of the mountain climbers at the top of the mountain. They are smiling, ecstatic, triumphant. They donít take pictures along the way, cause who wants to remember the rest of it? We push ourselves because we have to, not because we like it. The relentless climb, the pain and anguish of taking it to the next level Ė nobody takes pictures of that, nobody wants to remember, we just want to remember the view from the top, the breathtaking moment at the edge of the world. Thatís what keeps us climbing, and itís worth the pain, thatís the crazy part. Itís worth anything" --Grey's Anatomy

Other Information:



Profile Image