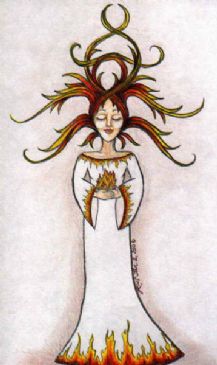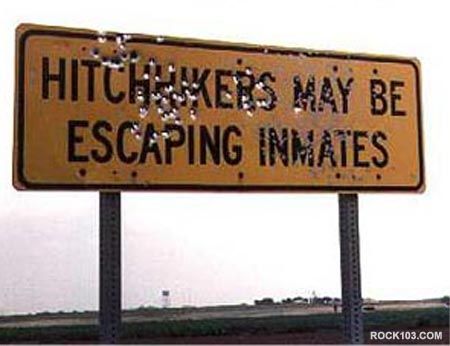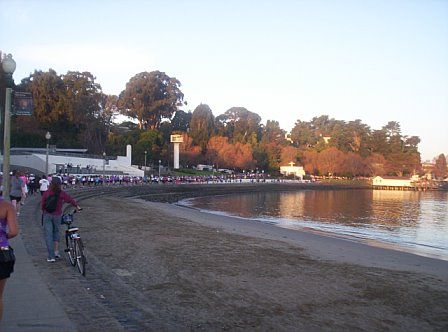 I have 16 pics in my gallery

Awards

Progress is my goal...
**Updated January 13, 2011**

I can't believe another year has already passed. Again, I feel like I totally failed - and failed to TRY - at anything weight-loss related in 2010. I was looking at my old Spark numbers and saw that I was 15 lbs heavier at the start of 2011 than I was at the start of 2010. Add that 15 lbs to my battle!

But, I digress... I spent most of 2010 working for a local police agency, which I was initially excited about. Unfortunately, things change ...
**Updated January 13, 2011**

I can't believe another year has already passed. Again, I feel like I totally failed - and failed to TRY - at anything weight-loss related in 2010. I was looking at my old Spark numbers and saw that I was 15 lbs heavier at the start of 2011 than I was at the start of 2010. Add that 15 lbs to my battle!

But, I digress... I spent most of 2010 working for a local police agency, which I was initially excited about. Unfortunately, things change and I did not enjoy the environment I was working in at all. By November, it was time for me to escape. Again, I am working at Starbucks, but - in all honesty - things feel different this time. Perhaps I am more jaded or perhaps things are more "clique-y", but it just isn't quite the same as when I had last worked there in June '10.

I am frustrated, but determined to find some kind of job that I love to do! That may entail going back to school, which will be difficult, both financially and time-wise. Unfortunately, I doubt I would be able to qualify for any type of student loans or assistance, so I can just see myself working a fulltime job while going to school again! Does anyone have any ideas about things that I could do, programs that I could take? At this point in time, I have been looking into something "medical-y", like mri tech or xray tech or ultrasound tech. There is also the possibility of a 2-year post-degree nursing degree (a super-accelerated program for people who already have degrees). Whaddaya think? :)

And finally, my bf of over 6 years is on the healthy bandwagon. It has taken long enough! But I am happy that he is finally excited to be eating better and losing weight and working out and being healthy. It almost feels like a bit of a role-reversal, though! I feel like I have all but given up on losing weight and being the healthiest me that I can be. I feel like I have tried so hard for so long with such minimal success (I'm not including my last 2 years in this diagnosis!) that I've thought, "What's the point?" But I know I can't live like that and that those comments aren't from the real "me". Those comments are from the depressed, unmotivated "me" that has been a thorn in my side for the past 2 years. And I really need to stop listening to that person and start listening to my body and doing what I *know* I have to do...

¤Amber¤
~*~*~*~*~*~*~*~*~*~*~*~*~*~*~*~*~*~*~*~*
~*~*~*~*~*~*~*~*~*~*~*~*~*~*~*~*~*~*~*

**Updated 05 January 2010**

I have always struggled with weight maintenance and weight loss.

In October 2008, I was laid off from a well-paying job and started working at my local Starbucks part-time. A combination of depression and junk food caused my weight to explode. My previous highest weight was about 200 lbs at the end of high school (I was always 180-195lbs as an adult), and within 2 months of being laid off, I had ballooned to 215 lbs, then 230 lbs by the summer of 2009. My weight stayed basically the same until December 2009, when I reached my highest weight ever - 241.4 lbs.

When I saw that number on December 27, 2009, I decided to change everything about how I have been eating for the past year... and for most of my life! First, I cut out sugar, namely sucrose and corn syrup, and now I have cut out deep fried foods. My first week - the week I cut sugar - resulted in 8 lbs gone, for good. My past goals are not necessarily the same as my current ones, and I have learned that is okay. :)

I have noticed a changed way of thinking about food, already. I still have cravings, but they don't control me. I have decided to start my Clean Eating train slowly, so I don't get derailed early on. Progress is my goal, even if it comes slowly. I feel different this time. I feel resolved to finally be the healthiest "me" that I can. And a life full of activity, Clean foods, and success awaits me. I am happy about this decision.

*^*^*^*^*^*^*^*^*^*^*^*^*^*^*^*^*^*^*^*^
*^*^*^*^*^*^*^*^*^*^*^*^*^*^*^*^*^*^*^

**Updated late-March 2009**

My weight has been increasing exponentially (or so it feels!) since I was laid off from my full time job in early October 2008. I am sick and tired of this! My weight loss is under my own control, so I have to stop being such a freaking sissy and lose the flab. I have gained 35 pounds since October '08 (and 15 lbs since January '09). I am really starting to piss myself off now...**

*%*%*%*%*%*%*%*%*%*%*%*%*%*%*%*%*%*%*%*%
*%*%*%*%*%*%*%*%*%*%

**Updated January 2009**

I am an under-employed engineer trying to lose some (a lot of) weight. I understand (and always have) that weight-loss, especially major weight loss, required lifestyle changes. I am motivated! And I will continue to stay motivated by the people here on SparkPeople. This place is very motivating! I have run 2 marathons (or, hobbled, since I hurt myself before both!) and took part in the 2008 Walt Disney World Half Marathon in mid-January '08 and the San Diego Rock 'n' Roll 1/2 Marathon in June '08. I did my first 5k event on March 18, 2007. Due to some knee issues, I am limiting my distance running but taking on walking, instead. I *heart* Team in Training. :)

My overall weight loss goal at this point in time is to weigh 155 lbs. The last time I remember being in the 150's, I was in jr. high school. I have always previously stated that my goal was 175 lbs., but to be quite honest, I know that if I can reach 175, I can reach 155! I believe this weight will bring me just out of the "overweight" range on the BMI scale (not my favorite tool, by any means, but a widely used tool nonetheless) and into the "Healthy" weight range. I think I have always tried to kid myself about my overall weight loss goal, because it just seemed easier somehow. Today, I am ready to face my challenges head on.

My current goals for 2009 include, but are not limited to:
1) Stay motivated and utilize SparkPeople, its members, and its tools as much as possible to do this.
2) Lose 50+ pounds, one pound at a time. Unfortunately, I found that 5 pound mini-goals did not keep me motivated enough in 2008, so I am trying different things to keep myself motivated this year. Also, I have a family reunion in August that I would like to be sleeker for!
3) Become more spiritual, simply for myself. I do not necessarily believe in organized religion, but I do believe in the power I feel when I stand in the warm sunshine, watch an early morning sunrise, stand in the rain, hike quietly on the trails, and look up at the dark midnight sky. To me, these actions make me feel spiritual and one with the world in which I live. To me, these actions are important and I enjoy them with every inch of my being.
4) Find a CAREER path that I love. I was laid off from my last fulltime job in October 2008, due to lack of work in my group's specialty. The cash flow from my last job was a positive, but I am not willing to kill my soul the rest of my life in a job that I hate just for money. I am considering something in the medical field (medical sonography, x-ray tech, or mri tech), or emergency services (emergency planning or my local police). We'll see what comes up!
5) Train for a spring race with Team in Training, as a mentor and coach-in-training (Vancouver or San Diego marathon)
6) Practice patience in my everyday life, with others and with myself.
7) Write more. I know I love it. I just need to DO it.
8) Take time to visit with family and friends who live far away from me, ideally in person, but also through letters, emails, and phone calls. I definitely missed the boat on this in 2008...

Have a great 2009 everyone, and please feel free to drop me a "hi!". I love meeting new people and making new friends!

*(*(*(*(*(*(*(*(*(*(*(*(*(*(*(*(*(*(*(*(
*(*(*(*(*(*(*(*(*(*(*(*(*(*(*(*(*(*(*(
*(*(*(*(*(*(*

~¤Amber¤~
SparkFriends

SparkTeams

My Ticker:
Pounds lost: 11.2

Interact with LIGHTNINGDAWN






Recent Blogs:

Profile


Member Since: 12/1/2006

SparkPoints: 49,339

Fitness Minutes: 18,357

My Goals:
- lose 100 lbs
- lose lotsa body fat
- learn to eat clean every day
- live an active life
- do a job that I love
- spend quality time alone
- read more
- stay up-to-date on SparkPeople

My Program:
I am taking this weight-loss journey one step at a time, because that is all I CAN do...

I am using all the knowledge I have gained in the area of health, food, and fitness to create a better lifestyle for myself, where the work "calories" is not an obsession.

I have started a cleaner eating lifestyle and I have started it slowly. Finally, my other half is on boared with me for this journey and I hope his success so far can help me realize my own success. I will succeed, because my only other option is to fail... and I REALLY don't want to do that!

Personal Information:
I am from Edmonton, Canada.

I went to university to be an engineer, but that just didn't work out for me. Not my dream job. But, what is? I honestly can't say! So, I've enrolled in college to take a 2 year diploma program in Occupational Health & Safety. Because even if it doesn't turn out to be my "dream job", it's something I know I will at least like.

I love team and individual sports - walking, baseball, hockey, skating, basketball - I even play touch football in a league here in the summer time!

I love to read, listen to all kinds of music (literally), play with my bunny & pooch (the cutest!), and spend time with people I respect and care about... and sometimes, I really like to be alone, too... :)

Profile Image