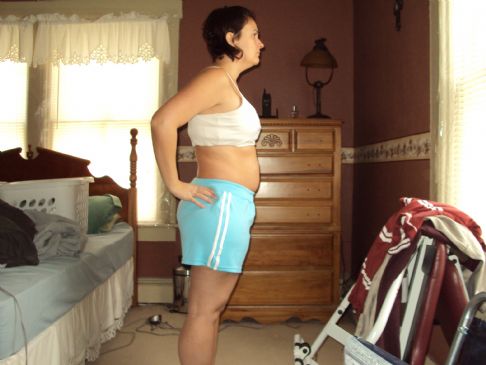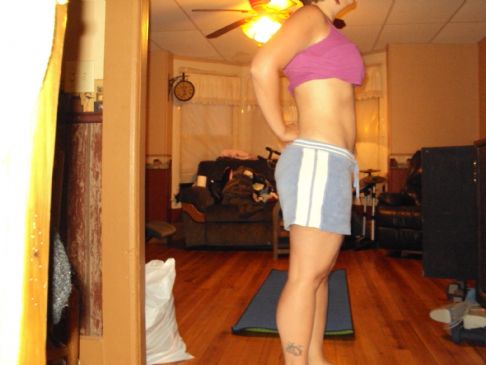 I have 20 pics in my gallery

Awards

Someone who wants it enough will find the time.. Someone who doesn't will find excuses..
BE THE CHANGE YOU WISH TO SEE IN THE WORLD

I am a Level 3 Intuitive Reiki Practitioner, and I also Meditate Every Day.

Always move forward toward peace and light. Let go of bitterness and negativity-these hold back your progress in life.
When you see these traits in others-know the wisdom hasn't come to them yet and be ever mindful of your own journey.

Failure is giving up what we want most for what we want now.


Thanks ...
BE THE CHANGE YOU WISH TO SEE IN THE WORLD

I am a Level 3 Intuitive Reiki Practitioner, and I also Meditate Every Day.

Always move forward toward peace and light. Let go of bitterness and negativity-these hold back your progress in life.
When you see these traits in others-know the wisdom hasn't come to them yet and be ever mindful of your own journey.

Failure is giving up what we want most for what we want now.


Thanks for visiting my page feel free to add me as a friend or request to be my friend. I am a mom of two great kids but i have neglected my body for many years, and now it is time for me...I am doing the slim in 6 series and also Chalean i started the slim DVD on January 3 2010. and finished that Now i am doing Chalean Extreme i started that 3/15/10 and love it.... the scale hasn't really moved but according to my progress pic i am loosing or toning up. This is a life change for me not a fad that i am doing to loose weight quickly I want to keep off all the weight that i loose. I currently live in the pioneer Valley so if you are from this area check out Pioneer valley goalgetters . it would be great to meet some of the people in person that are on this site.

My goal is to weight 5 lbs less each month

Goal 1: 158 Feb 1st 2010 (done)
Goal 2: 153 Mar 1st 2010 ( ) new outfit
Goal 3: 148 April 1st 2010 ( ) new outfit
Goal 4: 143 May 1 st 2010 ( ) new outfit
Goal 5: 138 June 1st 2010 ( ) new outfit
Goal 6: 133 July 1 st 2010 ( ) new outfit

I will try to consume half of my weight in water a day
I will try to eat more fruit and veggies at every meal
I will try to log everything that i eat


A LITTLE BIT ABOUT ME......
5' 1.75" very short
I weight 162 (previous was 170)( 1/23/10 weight is 163) (4/12/10 WEIGHT 154.5) i have a small frame but carry my weight in my hips thighs and legs I am a true pear...... ( dear god) it took me a long time to put this weight on so i need to be patient and it will come off, i realized i need to own my weight to loose my weight.. so here i am..

BEGINNING STATS :1/2/10

weight 163
belly 34
hips 36.5
thighs 46.25
calf 16.25
arm 12.5
chest 34 full c

STATS AT END OF RAMP IT UP :1/23/10
weight 157
belly 31
hips 36
thighs 45
calf 16
arm 12
chest 32 full c

STATS AT END OF BURN IT UP :2/14/10

weight: 157
belly: 31
hips: 35
thighs: 45
calf: 16
arms: 12
chest: 32 FULL C

KEEP IT UP:

weight : 155.5
BELLY: 31
HIPS: 35
THIGHS: 45
CALF: 16
ARM: 12
CHEST: 32

Chalean : Burn 1,2,3


WEIGHT: 154.5
BELLY: 30
HIPS: 34
THIGHS: 45
CALF: 15.5
ARMS: 12
CHEST: 32



CHALEAN PUSH 1,2,3,:


WEIGHT: 154.5
BELLY: 30
HIPS: 34
THIGH 45
CALF: 15.5
ARM: 11.5
CHEST:32




CHALEAN LEAN 1,2,3:



WEIGHT:
BELLY:
HIPS:
THIGHS:
CALF:
ARMS:
CHEST:






SparkFriends

SparkTeams



My Ticker:
Pounds lost: 1.5


Recent Blogs:

Profile


Member Since: 1/12/2008

SparkPoints: 5,596

Fitness Minutes: 7,659

My Goals:
my first goal is to finish the C25K program and run in my first 5 K this year,


starting weight 176
current weight 171



to watch what i put in my mouth .





to drink my water..



to be honest with myself..


do Reiki every day


Meditate every day


My Program:
I am following the NEW 17 day Diet and also doing C25K program where I run Monday , Wednesday, Friday with my friend, .
I am trying to EAT CLEAN 90% of the time
calories 1200


Personal Information:
35 year old from ware , ma
Certified Medical Assistant at Swift River Medical in Belchertown, Ma

Other Information:
Nothing Taste as Good as Thin Feels..
Me and 2 friends will train to run in a 5k this year.









Profile Image