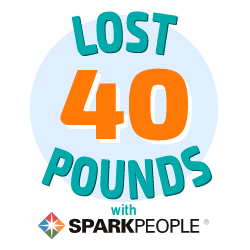 I have 5 pics in my gallery

Awards

Time to get serious!
We tend to forget that happiness doesn't come as a result of getting something we don't have, but rather of recognizing and appreciating what we do have. -- Frederick Keonig

"There's a difference between interest and commitment. When you're interested in something, you only do it when it's convenient. When your committed to something; you accept no excuses, only results." -Kenneth Blanchard

"So why was this time different? Why did I finally figure it out and see ...
We tend to forget that happiness doesn't come as a result of getting something we don't have, but rather of recognizing and appreciating what we do have. -- Frederick Keonig

"There's a difference between interest and commitment. When you're interested in something, you only do it when it's convenient. When your committed to something; you accept no excuses, only results." -Kenneth Blanchard

"So why was this time different? Why did I finally figure it out and see results? Because I got smart! The plans I had tried in the past simply didn't work. Why did I think those plans would work this time? I had to fix what was broken, and mostly, it was my attitude that needed fixing. "
UrbanMommy


My Reasons for wanting to lose weight:
1) Feel good about myself!
2) Be able to department store shop without feeling self conscious.
3) Be a "hard body".
4) Reduce my risk of pre-diabetes/diabetes/hypoglycemia and heart issues.
5) Reduce my risk of other health and eating related issues.
6) Be able to be sexy for my future husband.
7) Be healthy BEFORE I walk down the isle.
8) Be healthy for baby.
9) Not have to worry about if my face looks chubby in pictures.
10) Up my fitness level.
11) Set a good example for my friends/co-workers.
12) Prove to myself I CAN DO IT!
13) BE ABLE TO GO TO MY HIGH SCHOOL REUNION PROUD!
14) Be healthy AND happy!
15) Have a healthy relationship with food.
16) Done being the fat girl!



HW 237
SW 229
GW 125

____________________________________
2008:
3/29- 229.0
4/05- 222.5
4/12- 220.5
4/19-218.0
4/26-218.0 (but losing lots of inches ;) and first week with personal trainer i.e. muscle gain )
05/02- 214.5 YAY!
05/10- 215.5 hmmm. . .
5/16- 212.5 Yay! regular dept store 18's fit great.
5/23- 211.5 :)
5/31- 211.5
6/07- 213/212 (though scale keeps fluctuating so I have no idea.)
6/14- 211/210. Yay!!! I weighed in at 209 earlier this week and I messed up and ate a chocolate dessert. . .*sigh*

Ok, took a break from dieting/exercising, due to some personal stress in my life, which now looking back on it. . . was pretty silly.
I'm starting over, which luckily, with my good habits, I only gained 5 pounds.

12/15- 215
12/20- 209.5
12/28-208.5

2009:
1/3-207.5
1/10- 205
1/17- 204.5
1/24- 203
1/31-201
2/7- 199.5
2/14-199.5
2/21- 198.5
2/28- 197.5
3/7-197
3/14-195
3/21-195
3/28-194
__________________________________


First MiniGoal- 205 lbs- Reward -Ficarre of Choice -MET 1/10/09
Second MiniGoal- Office Pedaler 194 lbs- MET 3/28/09
Third MiniGoal- Manicure 182 lbs
Fourth MiniGoal- Massage 171 lbs

(((Midway Point- 171 lbs)))

Fourth MiniGoal- 159.5 lbs facial
Fifth MiniGoal- Mall bought perfume 148 lbs
6th MiniGoal- Teeth Whitening 136 lbs

Ultimate Goal- 125 lbs or size 4/6 whichever comes first lol--New Wardrobe!! I might have a "coming out" party at this point or possibly attend high school reunion!


Fitness goals:

Push ups:

1/21/09- I can do about 6 guy pushups!

100:

Pull Ups:

20:

Running at 6.0:


-----

Things I would like to try/buy:

resistance bands
office pedaler :)
Oxygen Magazine
Any book by Tosca Reno




*~*Leperdbunny*~*

SparkFriends



SparkTeams



My Ticker:
current weight: 240.0

Interact with LEPERDBUNNY







Recent Blogs:

Profile


Member Since: 3/19/2006

SparkPoints: 7,504

Fitness Minutes: 4,479

My Goals:
I strive for 5 fruits & veggies, healthy fat (oil), 2/3 dairy products, lean meat/protein and 'good' carbs.

Profile Image