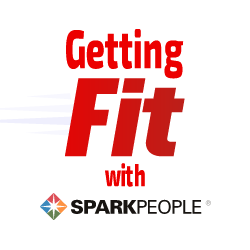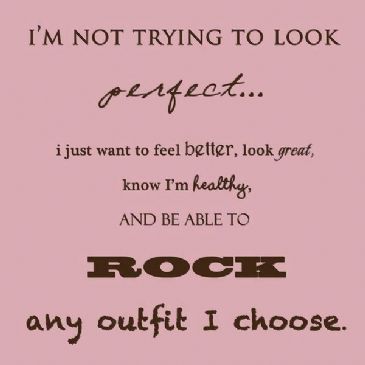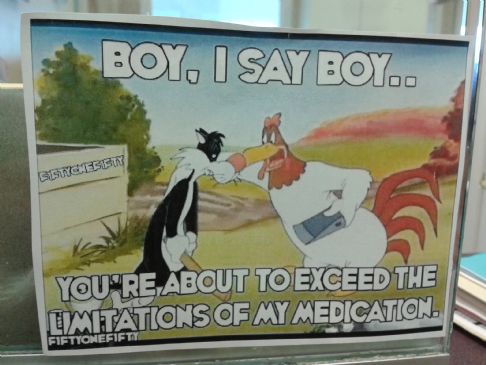 I have 15 pics in my gallery

Awards

Mediocre is not in style.
2014 has been a year, like most, with ups and downs and so trying at times. I'm declaring 2015 to finish what I "paused" since end of 2012 and live a more active lifestyle!

Life is all about ATTITUDE! Your attitude determines your altitude!

*I''m not trying to look perfect....I just want to feel BETTER, look GREAT, know I''m HEALTHY, and be able to ROCK any outfit I choose.*

"Sometimes victory seems so far away because we measure it only by the goal. And ...
2014 has been a year, like most, with ups and downs and so trying at times. I'm declaring 2015 to finish what I "paused" since end of 2012 and live a more active lifestyle!

Life is all about ATTITUDE! Your attitude determines your altitude!

*I''m not trying to look perfect....I just want to feel BETTER, look GREAT, know I''m HEALTHY, and be able to ROCK any outfit I choose.*

"Sometimes victory seems so far away because we measure it only by the goal. And end goals can seem overwhelmingly huge, daunting, and just plain hard to reach. But if we start measuring our victories by the smaller choices we make each day, victory won''t seem so impossible...
It's amazing the chain reaction that can start in your life with just one good choice.

Big things are built one brick at a time.
Victories are achieved one choice at a time.
A life well lived is chosen one day at a time.
Oh sweet friend, you are closer than you think to victory!"
-Lysa TerKeurst


Current Status:


SparkFriends

SparkTeams

My Ticker:
current weight: 193.8


Recent Blogs:

Profile


Member Since: 12/26/2011

SparkPoints: 11,280

Fitness Minutes: 5,074

My Goals:
Be Healthy & Fit!

Jan 2015: 190:

Feb 2015 (Anniversary): 185:

March 2015: 180:

April 2015 (Vacation): 175:

Ultimate Goal: 165-170(Healthy BMI)


***Just Keep Swimming ***
Success is the ONLY option

My Program:
My goal is to be fit not thin. I want the body of an athelete, not a super model. :)

4 Simple Rules
1. I will never go 3 days without exercise
2. I will workout atleast 3 days a week
3. I will never miss a Monday
4. I will never give up.

Move it, Move it!

This time will be different! Therefore, I approach it differently! No fad diet, no pills, just accountability, sweat & tears. (Unfortunately, a lot of tears). ~Temporary!

Personal Information:
I am 29. I love my kids, 9 year old girl and 6 year old boy. My husband is in the military. Luckily, we reside permanently in Mid TN, however it can be challenging when he leaves periodically. I dont have alot of biological family around, but I have wonderful friends!



Other Information:
My desire to change is greater than my desire to remain the same.

Profile Image