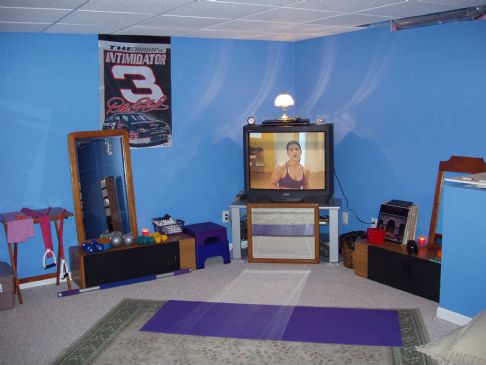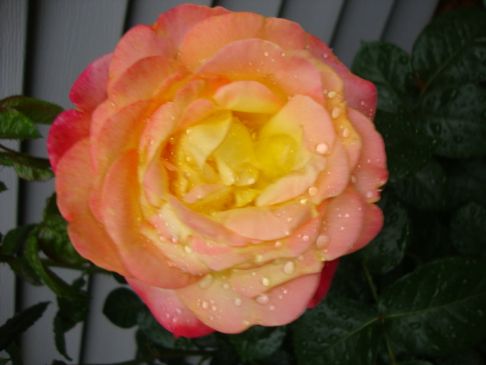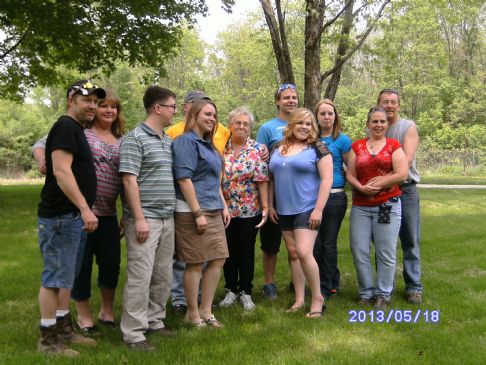 I have 44 pics in my gallery

Awards


Making changes happen, everyday....
It is the little things, you can do to make BIG changes ...
it was a small change to quit smoking...it has changed me...that was 12+years ago...Being a mom of adult kids small change of my MOM role changes you ...

yesterdays, taught me lessons
today, I am learning
tomorrow, I am awaiting your arrival
everyday brings change...you HAVE to invite change and welcome the new day...."Everyday you can learn something new is a good day." 11/2011

...
It is the little things, you can do to make BIG changes ...
it was a small change to quit smoking...it has changed me...that was 12+years ago...Being a mom of adult kids small change of my MOM role changes you ...

yesterdays, taught me lessons
today, I am learning
tomorrow, I am awaiting your arrival
everyday brings change...you HAVE to invite change and welcome the new day...."Everyday you can learn something new is a good day." 11/2011

~~~~~~~~~~~~~~~~~~~~
CHANGE IS EVERYDAY

Everyday is change a chance to change,
Nothing is the same as yesterday or
will tomorrow be as today.
That is change, a chance to make a change.
Do you want change? What does it take?
The want to change, the need to change,
the desire to change, the dedication to change.
Making changes happen for me.

Then comes, taking charge of the changes in your life.
I know I am changing my life for a better me, which
is also making me a better Wife, Mother, Daughter,
and Friend.....1/29/09
~~~~~~~
Take time to be Friendly
....It is the road the happiness....
Take time to dream
....It is hitching you wagon to a star....
Take time to love and to be loved
....It is the privilege of the gods....
Take time to look around
....It is too short a day to be selfish....
Take time to laugh
....It is the music if the soul....
.......5/18/08........ANONYMOUS

~~~


~~~~Flippin'~Leepin'~FINE!!~~~~

~~~
There is a beauty in the strength and determination of a woman who follows her own path, who isn't thrown off by obstacles along the way.
~~~

~" In the DARKEST places you can MAKE a SPARK come to LIFE"
YOU have to make it happen!!!...........3/27/2009

~"COURAGE is very important. Like a muscle , it is strengthened by use." Ruth Gordon

~Being defeated is often a temporary condition. Giving up is what makes it permanent. ~ Marilyn vos Savant

~Get excited and enthusiastic about your own dream. This excitement is like a forest fire - you can smell it, taste it, and see it from a mile away. ~ Denis Waitley

~Energy and persistence conquer all things. ~ Benjamin Franklin


~~~

This is going to be a part of my every day motto:

~ S = ~ Specific
~ M = ~ Measurable
~ A = ~ Attainable
~ R = ~ Realistic
~ T = ~ Timely

a new way of getting things done and a new attitude.
I am going to approach everything SMART er
From workouts to work to home life this is
my mantra being SMART.....3/12/09
~~~~~~~~~~~~~~~~~~~~~~~~~~~

Light a "FIRE" in you that burns all day ......
by doing the "QUICK FIRE" daily challenge...
..........................md 5/29/09


~~~~~~~~~~~~~~~~~~~~~~~~~~~

Knowing what we want and achieving those wants
is all that matters.
With hopes and dreams of wanting to see change.
May it be in the way we eat, exercise
or bigger things.
It still is change......1/29/09
~~~~~~~~~~~~~~~~~~~~~~~~~~~

Making a difference...
~~~how does that affect you ?
Making changes...
~~~what does that mean to you ?
Making things happen...
~~~who are you becoming?
Only, you hold the key to the true answers.....
-------------------------11/4/09md
~~~~~~~~~~~~~~~~~~~~~~~~~~~
The only way to get things done is to have fun!!!!
Nothing is more important than family and
friends who love you NO MATTER WHAT.
And loving them back with the same understanding....................8/30/08
~~~~~~~~~~~~~~~~~~~~~~~~~~~~


Current Status:


SparkFriends

SparkTeams



My Ticker:
current weight: 150.0


Recent Blogs:

Profile


Member Since: 8/18/2008

SparkPoints: 144,339

Fitness Minutes: 208,320

My Goals:
To be a better Sexier WIFE. To feel comfortable in my own skin.

Take more 'ME" time and not feel guilty about it.

BE POSITIVE

Is to enjoy everyday of losing what took 25+ years to gain.

And knowing that I am doing this for me, and what I want.

Slow and STEADY will work!!!

Apply " SMART" thinking to everything that touches my world.

"everything I'm not...........has made me everything I am"

My Program:
Quick Fire Challenges everyday are helping drop inches.....

Walking...Riding my Bike and starting to jog....

Walk 3 x week on off days...

We started (7/5/11) Geocaching was a great way to spend the day..walking hiking or riding my bike.... we cache as often as we can...hit milestone #400 12/31/11!!


Personal Information:
I am a mom of two great adult kids.~~My Daughter my little "PRINCESS" (27ish ) is in the AIR FORCE. Married her Prince....9/5/10 and they are stationed at Germany AFB.

My Son, my little BEAR (25ish) is living on his own and working hard at the same place I work, in a different dept.on a different shift.

Other Information:
Things I love:
My husband
My Kids and their soul mates...


BOTH My Huskies are at the RAINBOW Bridge, Tara (12/18/11)
and my Diamondgirl
( 10/28/10)

Just about any music
AD/DC to Zeppelin
mainly rock some country, little bluegrass but no jazz

Love to travel to just about anywhere... Mexico is a chillin spot and hoping to go Germany before 2014.....

Dream of being 120lbs

looking HOT and being a 40 something who doesnt look or act like it.

So I got 30ish to loose to be there.

And being here is how I am going to get IT DONE!!


Profile Image