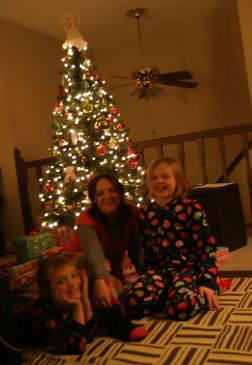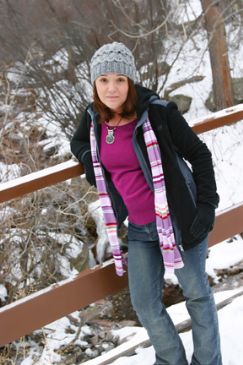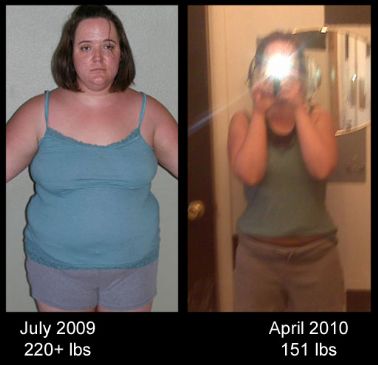 I have 47 pics in my gallery

Awards


A healthier Laura...
When I started this *journey* in June 2009, I weighed over 230lbs. One day while making a trip for work I had an AHA! moment. I got on board the aircraft, went to buckle my seat belt, and it almost didn't buckle. I panicked.
I work for an airline. I travel often for work, this just wasn't going to work. There's no right way to ask for a seat belt extension.

I was never an active person. I've been somewhat overweight since Jr. high, and gave up on caring after I had my son ...
When I started this *journey* in June 2009, I weighed over 230lbs. One day while making a trip for work I had an AHA! moment. I got on board the aircraft, went to buckle my seat belt, and it almost didn't buckle. I panicked.
I work for an airline. I travel often for work, this just wasn't going to work. There's no right way to ask for a seat belt extension.

I was never an active person. I've been somewhat overweight since Jr. high, and gave up on caring after I had my son almost 11 years ago.
Before 2009 I've never once had a gym membership or thought 'I should go work out! Exercise to me was walking up the stairs. I ate whatever I wanted. Never worried about how many calories were in anything I ate. I just shoveled it in my mouth, and then went back for more.
Every time I'd go to the Dr. he was amazed that my blood pressure was fine and that I hadn't developed diabetes.
I was tempting fate.

It's been almost 3 years since my wake up call.
I'm not sure how far I would have gotten without finding Sparkpeople

In the first year I lost about 90lbs, I maintained that loss all throughout the summer, and then winter hit. Eeek. After playing outside all summer hiking, running, biking etc...I just couldn't get myself back to the gym!

Since then, I've lost and I've gained and lost and gained... and while I'm not at my ideal weight, I know I'm still healthier than I was in 2009.
I make healthier choices now than I did before then and I've learned that I'm not perfect and I don't expect myself to be.

I've come to the conclusion that I'll probably always battle with my weight, but I've also discovered that I don't have to be a size 9 or weigh 140lbs just because a chart says that's my healthy weight.
Being healthy is something I work towards on a daily basis and I'm so glad I always have Spark to come back to when I need a little help. :)









SparkFriends

SparkTeams




Recent Blogs:

Profile


Member Since: 7/6/2009

SparkPoints: 16,476

Fitness Minutes: 22,143

My Goals:



My Program:
Be. More. Healthy.
Eat less crap.
Live more active.
Be Happy :)



Personal Information:
My kids are my life.
The keep me going and definitely keep me on my toes.

I love to read and play around with photography.


Profile Image