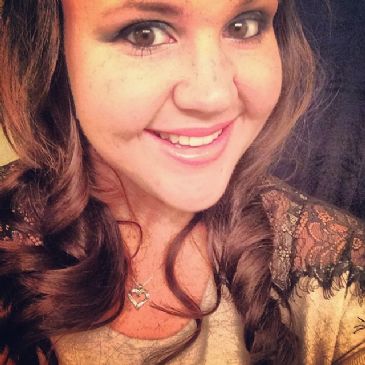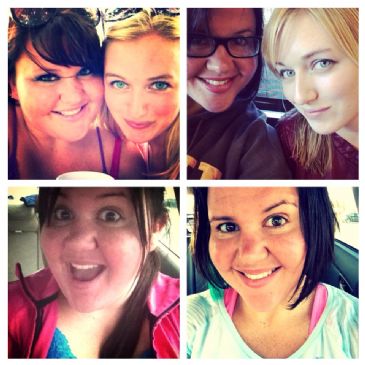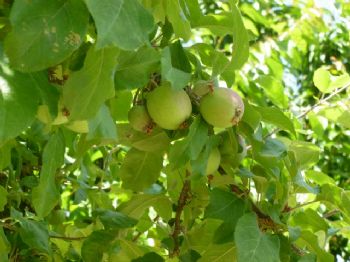 I have 49 pics in my gallery

Awards

Now I'm Past the Halfway Point!
I have been working on my weight for years. Up and down, and now I have more than enough inspiration to do it - I started at 360 lbs., I'm single and I feel like the rest of my life is about to start ... But for real this time.

Now that I've started, it's up to me to keep this up!!! :) I've got the momentum, I've broken through two plateaus, and I'm ready to keep on going! Especially considering I'm finally past the halfway point with losing the weight! I will NEVER see those 90+ ...
I have been working on my weight for years. Up and down, and now I have more than enough inspiration to do it - I started at 360 lbs., I'm single and I feel like the rest of my life is about to start ... But for real this time.

Now that I've started, it's up to me to keep this up!!! :) I've got the momentum, I've broken through two plateaus, and I'm ready to keep on going! Especially considering I'm finally past the halfway point with losing the weight! I will NEVER see those 90+ lbs. again!

I've actually been super active my entire life, doing color guard for eight years (indoor and outdoor), volleyball for three, softball for four, horseback riding for 10 ... it's not like I haven't been active!

But I do love carbs. And I'm an emotional eater. It sucks. :/

I'm just looking for constant inspiration! If you are too, or are looking for a buddy, please let me know! I'm more than willing to talk to all kinds of folks - so please feel free to friend me! :)

I'm really looking to lose weight for three main reasons: my health (heart issues, cancers, and more run rampant in my family), my looks (I've always been the "you have such a pretty face" girl), and my romantic life (hopefully maintaining killer curves will have the men a-runnin' for me, especially after the f-up that was my last relationship!). :D


Current Status:


SparkFriends



SparkTeams



My Ticker:
current weight: 260.2

Interact with LABEAUTEVRAIE







Recent Blogs:

Profile


Member Since: 7/1/2009

SparkPoints: 4,572

Fitness Minutes: 4,034

My Goals:
I am looking to lose weight in order to be healthier, mainly, but the superficial benefits can't be counted out either. :)

My Program:
My overall objective is to become more active and eat healthier - I'm eating on the Weight Watchers 360 program, and I spice up my exercise regimen fairly often. I enjoy BodyPump (when I can get there), BodyCombat (most Monday evenings), as well as hitting some circuit training with the stair climber, treadmill, elliptical, and some squats, abs, lunges, etc. thrown in!!! I also play football at the Fieldhouse with my awesome Lady Rhinos football team every Sunday evening, which is a much better workout than you'd think! (I play offense AND defense, so I'm on the field for 70 percent of games!)

Personal Information:
I'm a military brat turned Virginia girl ... I've been here about 19 of my 27 years (on and off, of course ... As is the life of a Marine's daughter), so I consider myself a pretty dedicated Northern Virginia girl.

I'm currently an English teacher in my home county. :) A new adventure every day, that is for sure! I love my job and the challenges it presents to me all the time - my kids (students) are my LIFE.

I'm a music, color guard, movie and overall art nerd. I appreciate the artistic things in life because I feel they're the most authentic.

Other Information:
"You have to challenge yourself in order to change yourself."

Profile Image