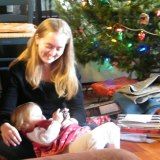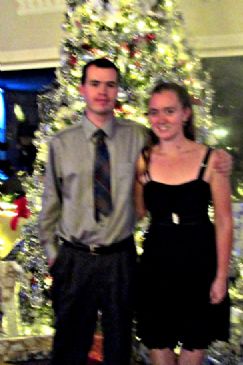 I have 14 pics in my gallery

Awards

**SPRINGING into SUMMER 85 POUNDS LIGHTER**
85 POUNDS GONE!
MAINTAINING NEW HEALTHY WEIGHT!


As far back as I can remember, I've always been a bit on the heavy side, and that little bit expanded to being overweight during middle school and beyond.

I had my first knee surgery my freshman year of high school after messing it up during basketball all during middle school. My weight kept creeping up as I couldn't participate in any sport that year. I then had a second knee surgery, on the same knee, the ...
85 POUNDS GONE!
MAINTAINING NEW HEALTHY WEIGHT!


As far back as I can remember, I've always been a bit on the heavy side, and that little bit expanded to being overweight during middle school and beyond.

I had my first knee surgery my freshman year of high school after messing it up during basketball all during middle school. My weight kept creeping up as I couldn't participate in any sport that year. I then had a second knee surgery, on the same knee, the summer before my senior year of high school.

I got to college and I was so sick of being overweight. I tried eating healthier and going to the gym more, but nothing really clicked.
We moved into our own apartment middle of sophomore year, and I was able to make semi-better choices food wise vs eating in the cafeteria, but I still wasn't losing

One day, during my Junior year of college, I went to put on my size 18 pants....and they were tight! Finally, enough was enough and I did something about it. I started taking my weight loss seriously Jan 2011 and from then on I have stuck to it. I joined SP in Sept 2011.

Below are some milestones I have crossed along my journey, weight and other NSV's, too!

March 2013
Reached my weight loss goal -- 85 pounds gone! 8 pant sizes down! 2-3 shirt sizes down!

January 2013
2 solid years of loosing weight (8months on my own, the rest on Spark)

December 2012:
Weight around 154-155; 5lbs till goal!

October 2012:
Completed TrickOrTreat Trot 5K in 35 minutes!
Ran/walked 2miles in 23minutes (11min 1st mile, 12min 2nd mile)
Size 10 jeans needs a belt (5notches)
Weight stably around 157-158, 8lbs till goal!

August 2012:
Officially in size 10's - 12s are sagging now!
Ran/walked an 11min11sec mile
Completed 2nd 5K in 49mins

June 2012:
Fitting into size 10's comfortably
Managed a 12min mile of walk/run intervals
Broke 165lbs (total weight loss 70lbs)

April 2012:
Completed my first walk/jog 5K in 50minutes
Broke 170lbs (total weight loss 65lbs)

March 2012:
Started training for my walk/jog 5K -- I CAN RUN

January 2012:
Broke 180lbs (total weight loss 55lbs)
Goal was to be 180 by 5/12/12 - Grad Day

September 2011:
Broke 200lbs (total weight loss 35lbs on my own)
Joined SparkPeople

Pre-SparkPeople
January 2011:
Started my weight loss journey (top weight 235ish)


Current Status:


SparkFriends

SparkTeams



My Ticker:
current weight: 150.0


Recent Blogs:

Profile


Member Since: 9/11/2011

SparkPoints: 34,455

Fitness Minutes: 26,837

My Goals:
Spring 2013:

~Start running program again

~Run first 5K of 2013 by end of April

~Cardio at least 20mins 3x a week

~Strength train at least 10mins 4x a week

~Dance 2x a week

~Eat 3+ freggies each day

~Drink 6+ cups of water each day

~Eat healthy 90% of time

My Program:
Spring into Summer 5% Challenge

~Walk every day

~Do cardio 3x/week

~ST 3-4x/week

~Follow Spark for nutrition goals

~Eat 3+ freggies each day!

~Eat within calorie range

~Measure portion sizes

~Check in on team at least 1x/day

~Huddle with team 1x/day

~Write on a discussion board 1x/day

Personal Information:
Name: Krystal
DOB: May 24

Graduated from the University of Maine at Farmington class of 2012

Bachelors in Science - Elementary Education

Now living in Worcester, MA with my fiancÚ Chris and our cat Luna.

I am an ABA Pro and a Socialization Group Leader as well as a Preschool Teacher



Other Information:
I enjoy reading & writing. I've written (not published) one full novel and two not finished.
I enjoy traveling.
I'm a teacher.
I like Geocaching

My Community Journal:
Ten pounds to go

Profile Image