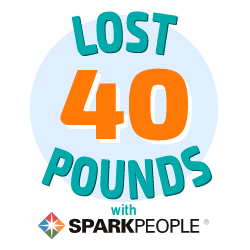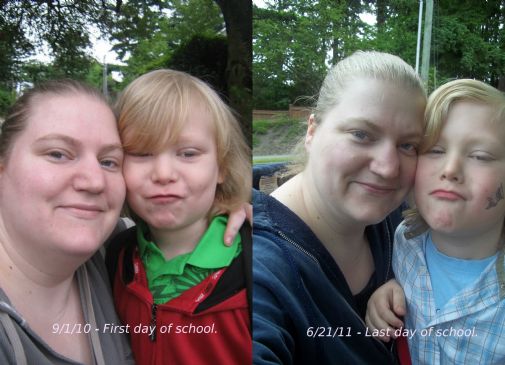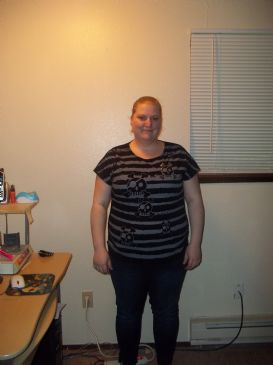 I have 29 pics in my gallery

Awards

Taking back the Dream!
My name is Krystal, I am 28yrs old and I am married to Kevin and Mommy to Noah Spencer (6/28/05).

I've been struggling with my weight my entire life. I remember thinking I was fat at the age of 10. When I got pregnant with my son, I weighed 235... when I had him, I weighed 243. (8lbs gained because I lost 15 in my first trimester. So a total of 23 gained during pregnancy.) - After having my son, my weight went from 243 to an all time high of 279. Today I am taking back the dream. ...
My name is Krystal, I am 28yrs old and I am married to Kevin and Mommy to Noah Spencer (6/28/05).

I've been struggling with my weight my entire life. I remember thinking I was fat at the age of 10. When I got pregnant with my son, I weighed 235... when I had him, I weighed 243. (8lbs gained because I lost 15 in my first trimester. So a total of 23 gained during pregnancy.) - After having my son, my weight went from 243 to an all time high of 279. Today I am taking back the dream. I can and will make this work for me.

********GOAL*********
----Start: Dec 2010
----End: Sept 1th 2011
Start Weight: 279
GOAL-- 239 by 7/4 (DONE 6/21/11)
NEXT GOAL--235 by 7/4 (Completed 7/19 -2wks late!)
Progress: DOWN: 43.6 lbs (7/19/11)

Exercise:
This weeks goal: Walk 15 miles.

WW's 10% is 27.9 pounds:
Started at 279 pounds-
(10% COMPLETED)

37 pounds post baby weight
~down 37 pounds (COMPLETED 6/4/11)

8 pounds of pregnancy weight
~down 7.6 (0.4 lbs to go)


~~BMI Journey~~

268: 42 (BYEBYE!!!)
246: 40 (SEE YA LATER!!!)
243: 39 (BUH-Bye!)
238: 38 (Here I am!!!)
231: 37
225: 36
219: 35
213: 34
206: 33
201: 32
194: 31
188: 30
182: 29

SparkFriends

SparkTeams



My Ticker:
current weight: 260.0


Recent Blogs:

Profile


Member Since: 5/31/2007

SparkPoints: 6,237

Fitness Minutes: 4,189

My Goals:
**Mini Goals**

1. Walk to Miracle Ranch & back(Total 2.4 miles) -- DONE 9/2/07

2. Hit 244lbs and be under 100lbs over weight!

3. Fit Into a size 18 pants again again.

4. Walk across the New Tacoma Narrows Bridge!
(1.02 Miles one way! 2.04 Miles there and back!)

**Big Goals**

1. Lose enough to have another baby!!!


Personal Information:
Krysydawn@Gmail.com

My FB Group:





Other Information:
1. The Weight Is Over.
2. Calories In, Calories Out.
3. Rock on, Walk on.
4. Slow and steady.. I may be the last turtle to cross the finish line. But I'll look great in my shell!
5. To lose weight before my son knows im fat.
6. Let's begin to get thin. -Thanks to Nicole


Profile Image